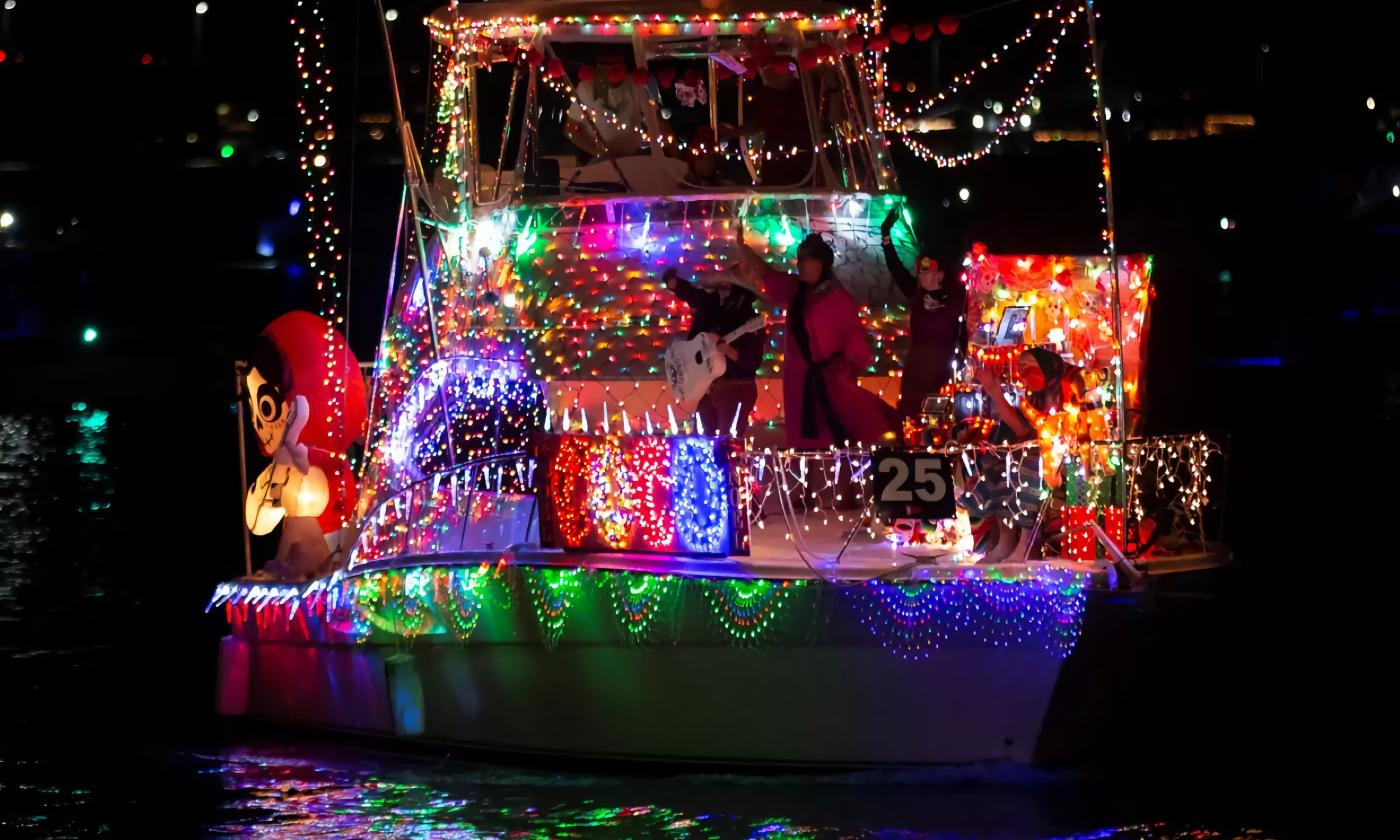 Regatta of Lights 2023
The local Yacht Club hosts the annual Nights of Lights boat parade.
Saturday, Dec. 9, 2023 | 6:00 p.m. - 7:30 p.m.
The annual Regatta of Lights takes St. Augustine's world-famous Nights of Lights onto the water from 6:00 to 7:30 p.m. on December 9, 2023. Organized by the St. Augustine Yacht Club, sail, power, and paddle vessels of all sizes are decorated with colorful lights to create a dazzling sight for spectators along the bayfront. The best viewing is between the Bridge of Lions and the Castillo de San Marcos.
From sailboats to trawlers, from yachts to shrimp boats, the Regatta of Lights participants compete in four categories: best theme, most colorful, best in class, and best overall. The Regatta is an annual must-see event for visitors and locals during St. Augustine's Nights of Lights holiday festivities.
This event honors the maritime roots and rich nautical heritage of St. Augustine and the many who enjoy boating or working on the water. To view this nautical parade, visitors can sit along the bayfront by the seawall or enjoy the view from the many restaurants that face the bay, such as Harry's Seafood Bar and Grille and A1A Ale Works.
Those who own boats are encouraged to decorate their vessel and join the parade. Visit their website to register to participate, or call (904) 687-4197.
Admission: Free for spectators.
When: 6:00 p.m. Saturday, December 9, 2023
Where: Along St. Augustine's bayfront between the Bridge of Lions and the Castillo de San Marcos.
Admission | Ticket Prices
FREE
Have a Question?
Editor's Note:
We encourage you to verify event times and details with the organizers, as they may change.