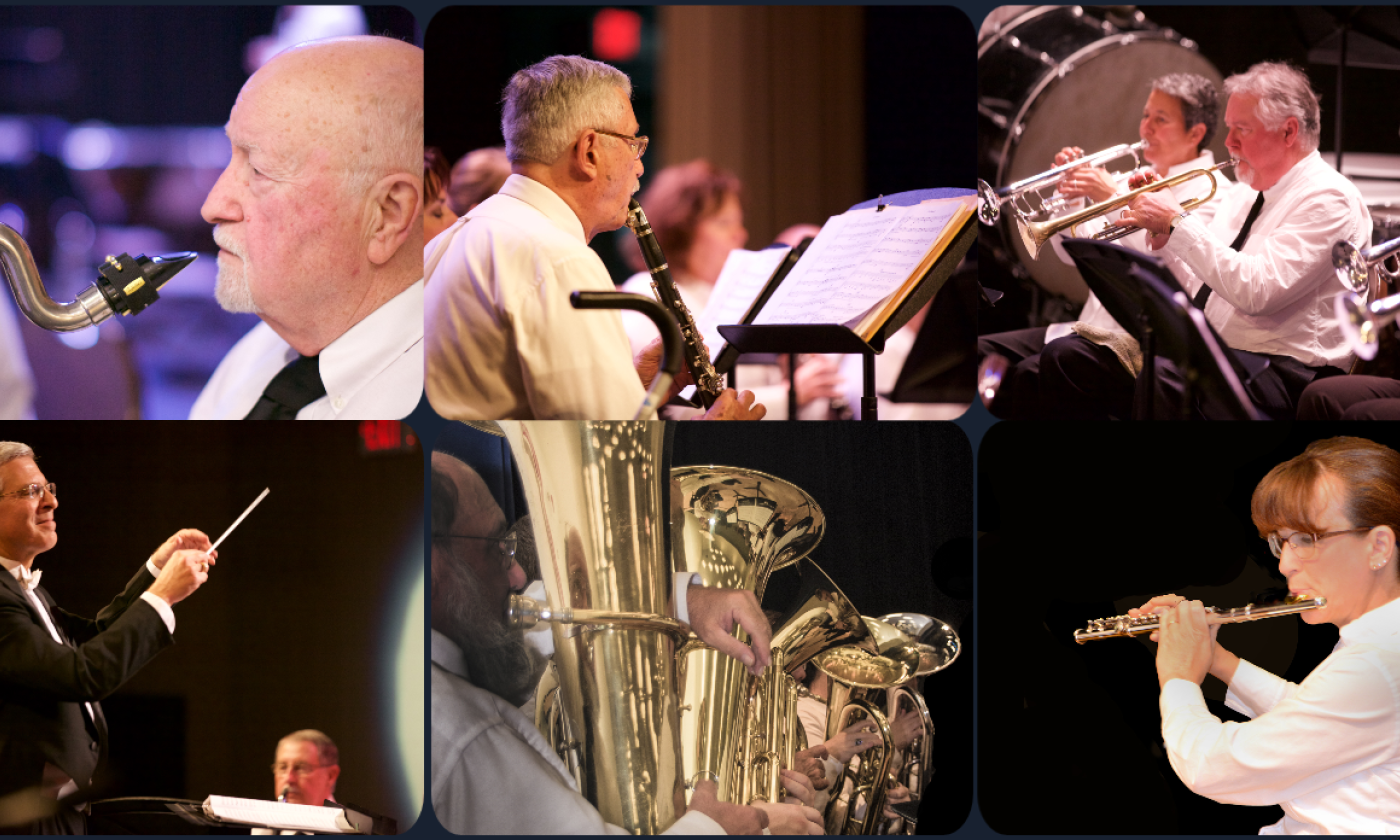 St. Augustine Concert Band Season Opener Concert
The opening concert for the St. Augustine Concert Band's 2022-23 season will feature a mix of contemporary and classical works.
Friday, Oct. 7, 2022 | 7:30 p.m.
The St. Augustine Concert Band will kick off its 2022-23 season in honor of the military and the "Greatest Generation" on October 7, 2022 at 7:30 p.m., located at Pacetti Bay Middle school. 
Founded in 2015 by Musical Director and Conductor Geoffrey Magnani, the band showcases the talents of local musicians and provides live entertainment to the community. 
Magnani taught instrumental music in New York state for 34 years before retiring to St. Augustine in 2015. Once here, he decided to start a band instead of driving to neighboring towns to play music. 
This season, the band will perform four concerts: A Season Opener Concert on Friday, October 7, 2022, a Holiday Concert on Thursday, December 15, 2022, a Spring Concert March 24, 2023, and the Season Finale on Friday, May 26, 2023. 
The concert is a family-friendly treat with music composers and arrangers including, Owens, Holst, Sheldon, R.W. Smith, Hazo, Fillmore, and Standridge. In addition, the St. Augustine "Sax Pack" saxophone ensemble will debut during the concert where they will mesmerize audiences with some toe-tappin' fun.
Admission: Tickets are $20 for adults, $5 for students, and free for children under 12-years-old. 
When: 7:30 p.m. Friday, Oct. 7, 2022. Doors open at 7:00 p.m. 
Where: Pacetti Bay Middle School Auditorium is located at 245 Meadowlark Lane, St. Augustine, FL 32092
Admission | Ticket Prices
| | |
| --- | --- |
| Adults | $20.00 |
| Children Under 12 | Free |
| Students w/ ID | $5.00 |
Have a Question?