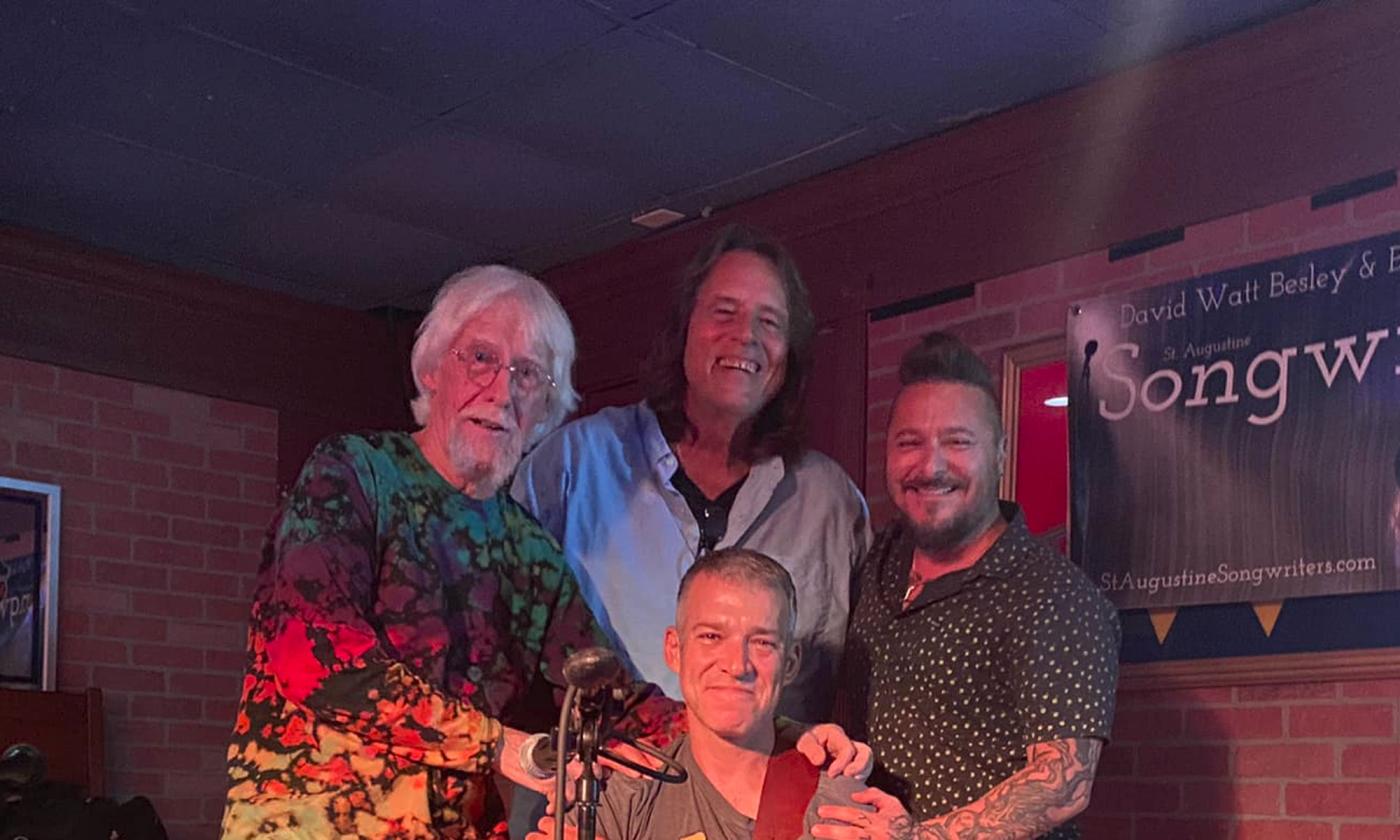 Monthly, on the Third Tuesday | 7 - 9 p.m.
Two revered St. Augustine singer/songwriters, Bob Patterson and David Watt Besley, host a live music event featuring other local singer/songwriters, on the third Tuesday of every month from 7:00 to 9:00 p.m. at the Beacon Listening Room on Anastasia Island.
Each of these monthly events offers two hours of stories and songs as Bob and David share the stage with two invited musical guests. This long-running event is a favorite of locals who enjoy hearing songs they know as well as the occasional debut of a brand new song. Guests have included Amy Hendrickson, Katherine Archer, Lonesome Bert Hodge, John Dickie, Don Cooper, Gail Carson, many others — plus the occasional out-of-towner.
The format is simple and one that is found in songwriters events: the four participating singer/songwriters relax on stools as each one relates a tale and sings one of their songs, going down the line one song and one artist after another. Invariably, someone will change their personal play list in reaction to the previous song played, another will chime in with a guitar solo, or impeccable harmony.
St. Augustine is Northeast Florida's songwriter capital, the home of Gamble Rogers and the many who followed him, from Bob Patterson to Davis Loose. The musicians included on these third Tuesday events were raised here, or have moved to St. Augustine and the surrounding area. The respect they have for each other and the joy they find in playing together is evident at every performance.
Admission: Admission is free, guests may purchase food and drinks.
When: The third Tuesday of every month, from 7:00 to 9:00 a.m.
Where: At the Beacon Listening Room, 830 Anastasia Boulevard, St. Augustine