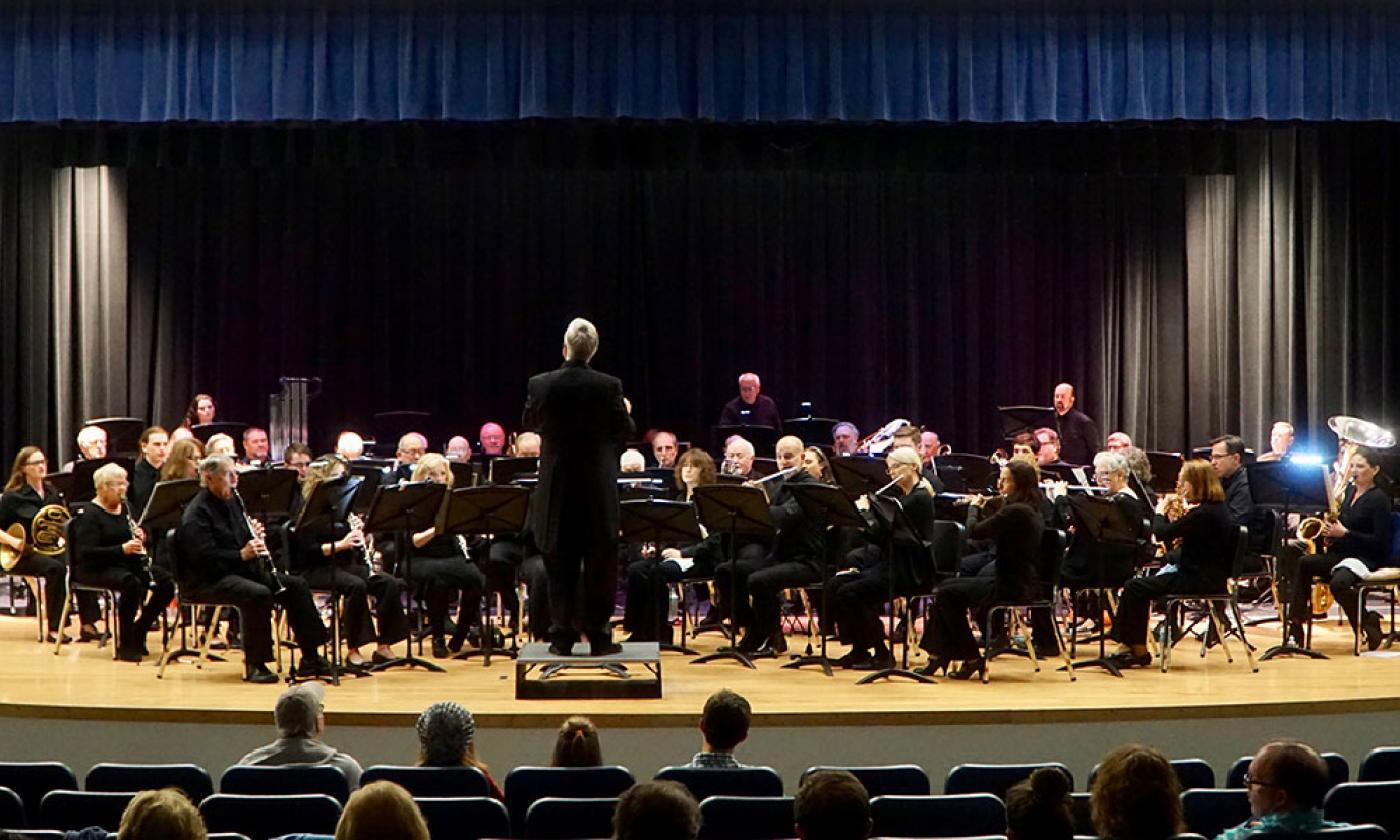 Friday, March 24, 2023 | 7:30 p.m.
The St. Augustine Concert Band will present its annual spring concert at 7:30 p.m. Friday, March 24, 2023, at Pacetti Middle School.
Under the direction of Geoffrey Magnani, the band showcases the talents of local musicians and provides live entertainment to the community.
Magnani taught instrumental music in New York state for 34 years before retiring to St. Augustine in 2015. Once here, he decided to start a band instead of driving to neighboring towns to play music.
To purchase tickets, please click here. 
Admission: Tickets are $20.00 for adults and $5.00 for students. Children under 12 are free. 
When: 7:30 p.m. Friday, March 24, 2023.
Where: Pacetti Bay Middle School Auditorium is located at 245 Meadowlark Lane, St. Augustine, FL 32092.