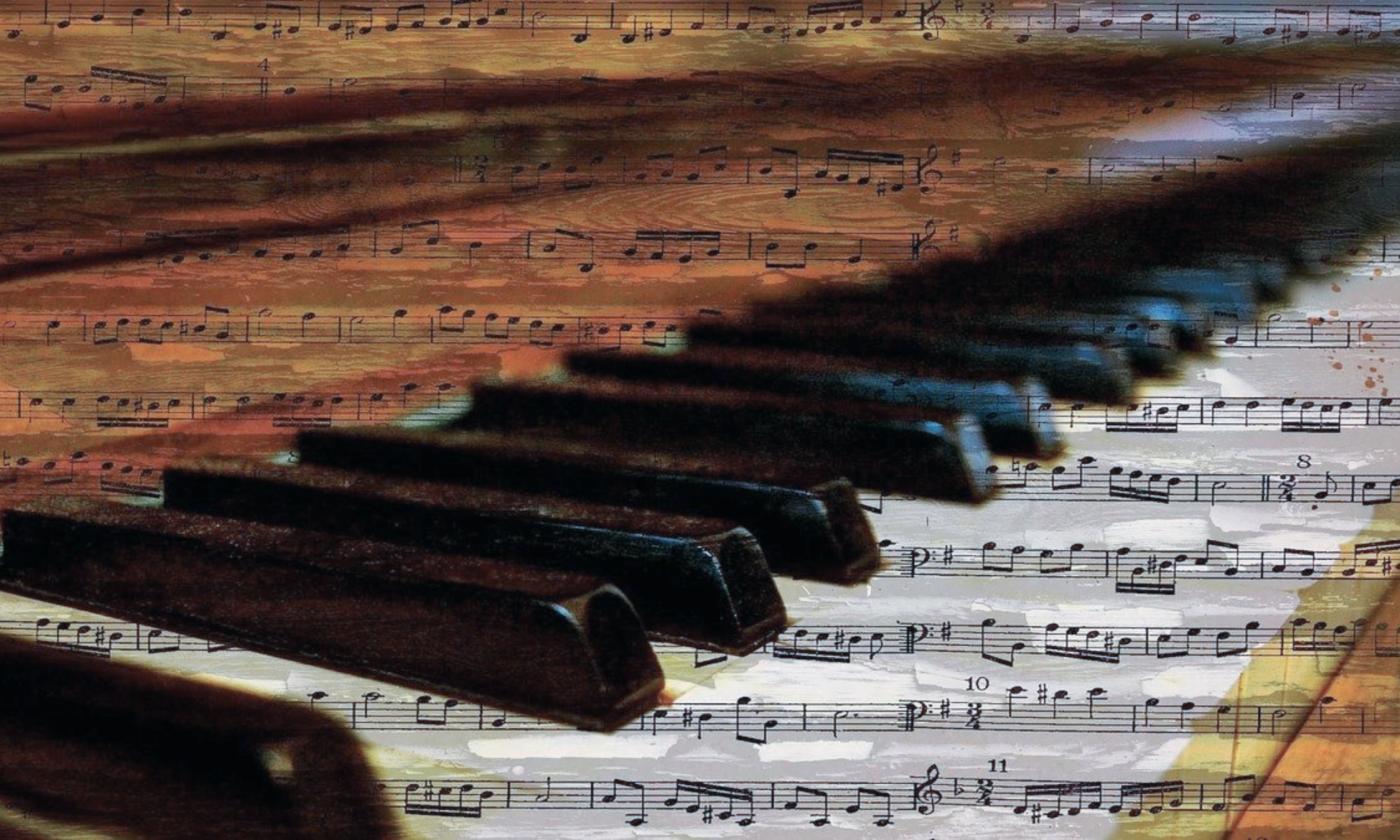 Select Days, Fri., June 23 - Sun., July 2, 2023 | 7:30 p.m.
The largest free classical music festival in the United States, St. Augustine Music Festival, presents six live performances at the Cathedral Basilica in June and July. Scheduled for two weeks on Fridays through Sundays from June 23, 2023 to July 2, 2023, the festival features musicians from the Jacksonville Symphony Orchestra as well as internationally renowned guest artists. The Festival's aim is to offer St. Augustine visitors and locals an opportunity to appreciate classical music with a wide variety of selections.
Sponsored by the St. Johns Cultural Council, St. Johns County Tourist Development Council, and the Community Foundation for Northeast Florida, the festival was founded in 2007 by Jacksonville Symphony Orchestra members Jorge A. Peña (viola) and Jin Kim-Peña (cello), with the invaluable participation and support of many other musicians and the local community. 2023 marks their 17th season of presenting these free classical concerts. 
For more details regarding the St. Augustine Music Festival, please visit here.
Admission: Free. Reservations aren't required but can be made on Eventbrite.
When: Fridays, Saturdays, and Sundays, from Friday, June 23 through Sunday, July 2, at 7:30 p.m.
Where: Concerts are held at the Cathedral Basilica located at 38 Cathedral Place in historic downtown St. Augustine
Monday, June 19, 7:30 p.m. — Juneteenth Concert
In addition to the six concerts in their normal season, SAMF has added an additional concert to honor Juneteenth, to be held on Monday, June 19, 2023. For more information about that concert, go here.
Friday, June 23, at 7:30 p.m — Summer Night Music
This Summer Solstice features Yukino Miyake, pianist and vocalist Ann Marie McPhail. Ms. Miyake will perform on a 1917 Steinway Grand, known as the Mastriani Piano, and donated to the St. Augustine Music Festival in 2022. (See program, below.)
Saturday, June 24, at 7:30 p.m. — Baroque Night
In the first of their three "B" concerts, musicians from the SAMF Orchestra perform classics from composers that include Johann Sebastian Bach, Samuel Coleridge Taylor, and Felix Mendelssohn. (See program, below.)
Sunday, June 25, at 7:30 p.m. — A Night of Romance
Featuring works by the second of three "B" composers, Johannes Brahms, as well as works by Richard Strauss, Ernõ Dohnány, this Night of Romance focuses on the pasionate and unstructured music of the romantic era. (See program, below.)
Friday June 30, at 7:30 p.m. — Organ and Brass Concert
Organist Tim Tuller, the Canon for Music at St. John's Cathedral in Jacksonville, will be joined by a brass quintet. The musicians will play music by Eugene Gigout, Ewald Victor, and others and will conclude with Pictures at an Exhibition by Modest Mussorgsky. (See program, below.)
Saturday, July 1, at 7:30 p.m. — Musical Metamorphosis
This free concert presents works that show changes in musical structure with featured works from Richard Strauss, John Adams, and Osvaldo Golijov. (See program, below.)
Sunday, July 2, at 7:30 p.m. — A Night with Nigel
The 2023 St. Augustine Music Festival concludes with the third of their three "B" concerts in an evening that features Violinist Nigel Armstrong showcasing the works of Ludwig von Beethoven and Joseph Hayden. (See program, below.)
Musicians and Programs for each Concert
Friday, June 23, Summer Night Music
Musicians: Yukino Miyake, Piano with Ann Marie McPhail, Soprano
Clara Schumann    Prelude and Fugue in B-flat Major, Op. 16 No. 2
Moonlight Sonata — Ludwig Van Beethoven
   I.    Adagio sostenuto
  ll.    Allegretto
 lll.    Presto agitato
Nuit d'etoiles — Claude Debussy
Clair De Lune from Suite Begamasque — Claude Debussy
Intermission                      
Près du ruisseau, Op. 9 — Mélanie Bonis
Omphale, Op. 86 — Mélanie Bonis
Sevillana, Op. 125 — Mélanie Bonis
Nocturnes, Op. 9 — Frédéric Chopin

No. 1 B-flat minor
No. 2 E-flat major

Ballande, No 2 in B minor, S. 171 — Franz Liszt
Saturday, June 24, Baroque Night 
Musicians: SAMF Chamber Orchestra
4 Novelletten for Strings, Op. 52 — Samuel Coleridge-Taylor     
    I.    Allegro moderato
   II.    Larghetto
  III.    Andante con moto
  IV.    Allegro molto
Brandenburg Concerto No. 2 in F major — Johann Sebastian Bach
    I.    Allegro
   II.    Andante
  III.    Allegro assai
Intermission
String Symphony No. 11, in F Major — Felix Mendelssohn
    I.    Allegro di molto
   II.    Andante
 III.   Menuet con fuco-Più stretto
  IV.   Allegro con fuco
Sunday, June 25, A Night of Romance 
Musicians: Gabriela Pena Violi; Patrick Graham Clarinet; Mary Beth Orr Horn; Anthony Anurca Bassoon; and Paul Strasshofer Kbass
Till Eulenspiegel, Einmal Anders! —  Richard Strauss (arr. Franz Hasenöhrl)
Musicians: Yukino Miyake Piano; Aurica Duca Violin; Jorge Pena Viola; Jin Kim Cello;
Patrick Graham Clarinet; and Mary Bethe Orr, Horn
Sextet in C major, Op. 37 — Ernô Dohnányi
    I.    Allegro appassionato
   II.    Intermezzo. Adagio
  III.    Allegro con sentiment
  IV.    Finale. Allegro vivace, giocoso
Intermission
Musicians: Gabriela Pena-Kim, Violin; Jorge Pena, Viola;  Jin Kim, Cello; Paul Strasshofer, Kbass; Les Roettges, Flute; Patrick Graham and Dunia Andreu, Clarinet; Anthony Anurca, Bassoon; Mary Beth Orr and Matt Monroe, Horn; and Yukino Miyake, Piano 
 Serenade No. 1 in D, Op. 11 — Johannes Brahms (Arr. by Jorge Rotter)
     I.    Allegro molto
    II.    Scherzo. Allegro non troppo – Trio. Poco più moto
   III.    Adagio non troppo
   lV.    Minuetto 
    V.    Scherzo. Allegro 
   VI.    Rondo. Allegro
Friday, June 30, Brass and Organ
Musicians: Kevin Karabell and Jonathan Swygert, Trumpet;  Mary Beth Orr, French Horn ; Alex Walden, Trombone; Bernard H. Flythe, Tuba; and featuring Tim Tuller, Organ
Grand Choeur Dialogue  - Organ & Brass Quintet — Eugene Gigout
Brass Quintet No. 1 in Bb minor, Op. 5 (c.1890, rev.1912) — Ewald Victor
     l.   Moderato
    II.   Adagio - Allegro - Adagio
   III.   Allegro Moderato
Elegy — George Thalben-Ball
Toccata — Eugene Gigout (Organ solo)
The Prayer of Saint Gregory — Alan Hovhanne (Organ & Trumpet, Kevin Karabell on Trumpet)
Intermission
Symphonie No. 1 — Louis Vierne
     VI.   Final (Organ solo)
Colchester Fantasy — Eric Ewazen
Fire Dance — Anthony Dilorenzo (Brass Quintet)
Pictures at an Exhibition — Modest Mussorgsky
    X.   The Great Gate of Kiev
Saturday, July 1, Musical Metamorphosis
Musicians: SAMF Chamber Orchestra
 Tenebrae — Osvaldo Golijov
Metamorphosen — Richard Strauss (Arr. by Rudolf Leopold 1996)
    Adagio ma non troppo
Intermission
Shaker Loops — John Adams 
Sunday, July 2, A Night with Nigel
Musicians: SAMF Chamber Orchestra, featuring Nigel Armstrong, Violin
Violin Concerto Op. 61 — Ludwig Van Beethoven (Rechtman arrangement)
  I. Allegro ma non troppo
 II. Larghetto
III. Rondo. Allegro
Intermission
Symphony No. 47 in G major "The Palindrome" — Joseph Haydn 
    I.    Allegro
   II.    Adagio
  III.    Menuet
  IV.    Presto