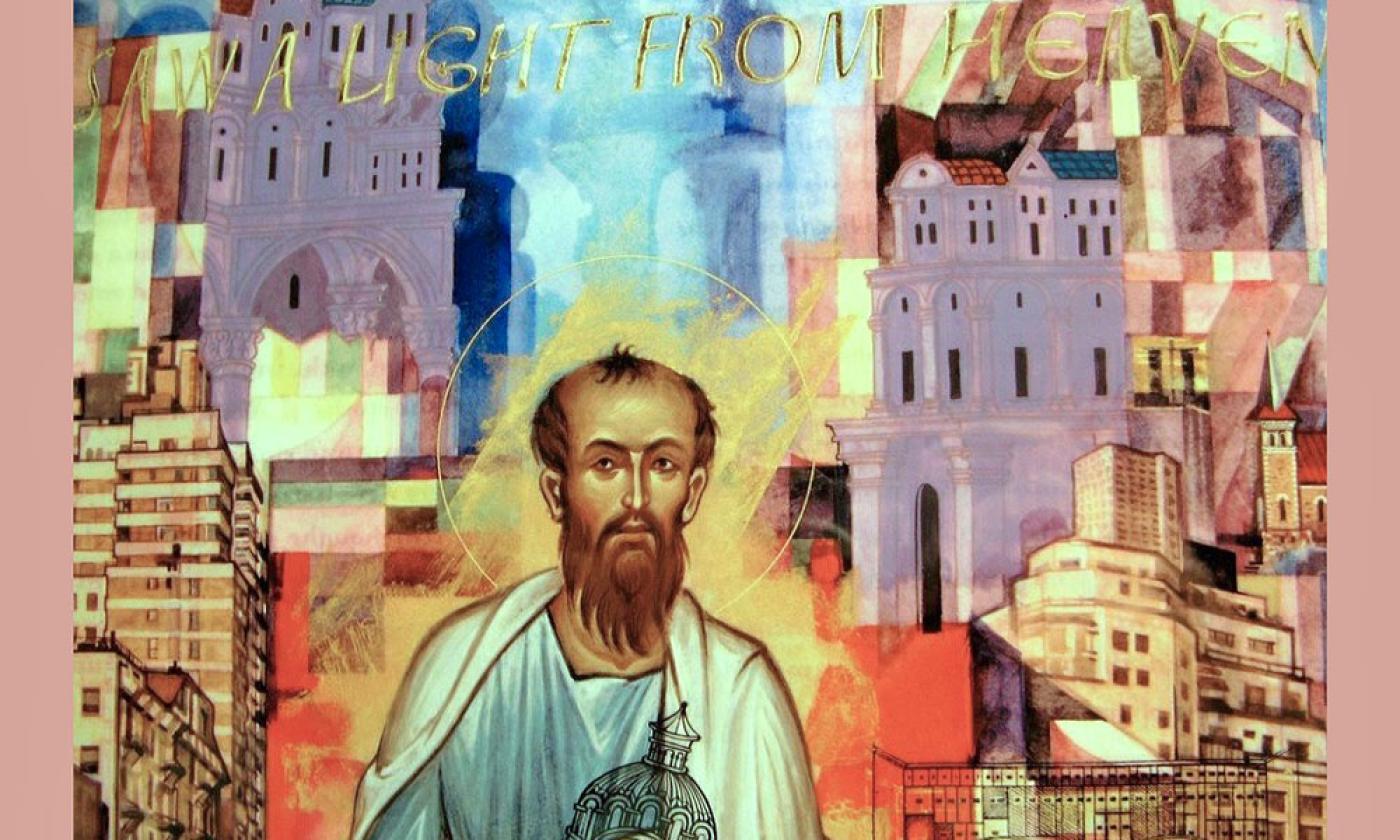 Please Note: This event is from 2018
Artistry of The St. John's Bible is an art lecture featuring Jim Triggs, Executive Director of the St. John's Bible Heritage Program. In partnership with Flagler College and the Cathedral Basilica of St. Augustine, Triggs will share vivid details on how the art and calligraphy processes used to create the contemporary sacred manuscript celebrate technology and science. This work is the first handwritten, hand-illuminated Bible commissioned since the invention of the printing press 500 years ago. The book at the event will be an exact replica of the original one housed in Minnesota.
The large scale manuscript will be present during the evening to allow for an up-close, page-turning encounter by the audience. The book features beatiful works of biblical art carrying many interesting symbols. Every word and image in the books were created by hand.
Admission: The event is FREE to the public.
When:  Tuesday, January 16, 2018, at 7:00 p.m.
Where: At the St. Augustine Art Association, located downtown in the Historic District at 22 Marine Street. Parking downtown is free after 5 p.m.