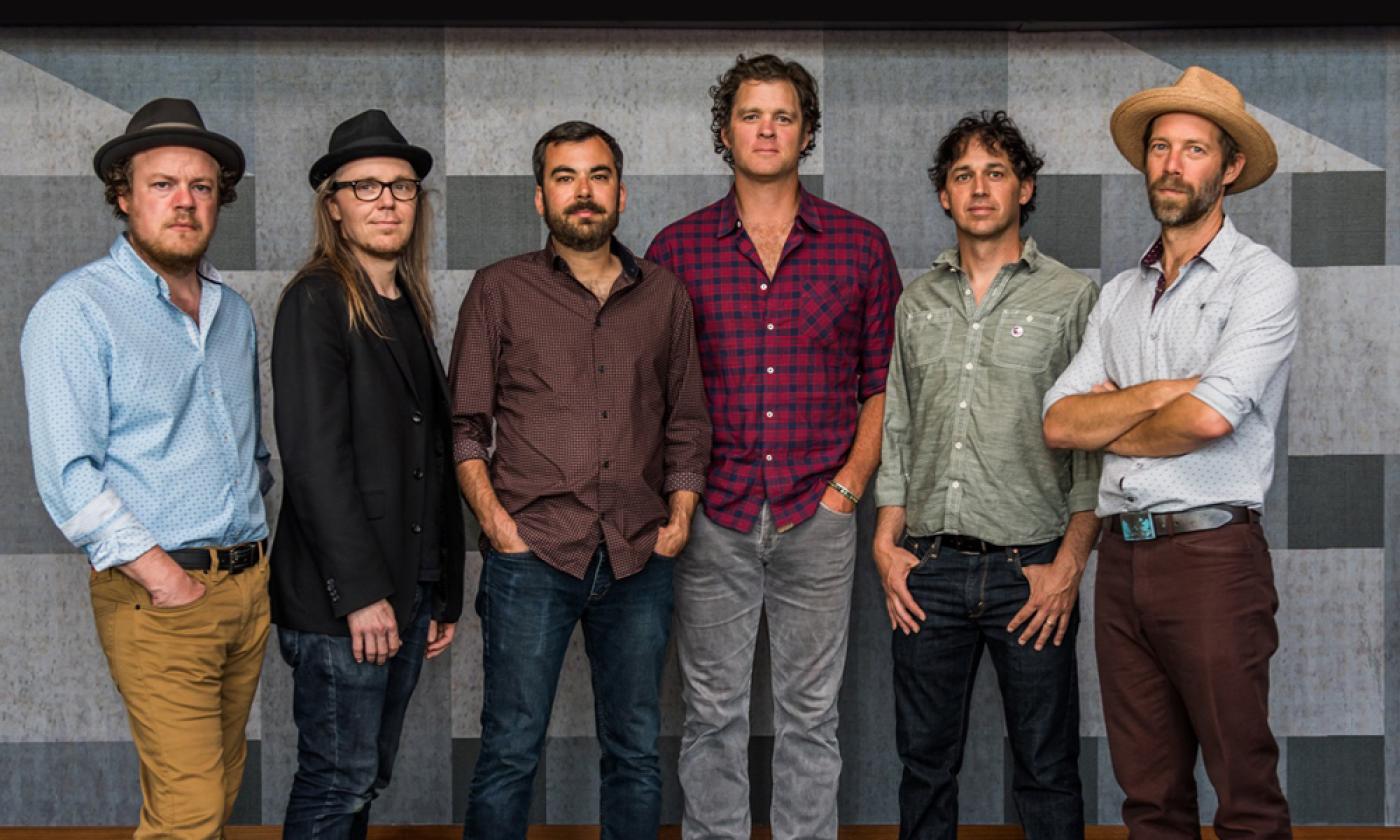 Friday, November 4, 2022 |
The November 14, 2021 concert of the Steep Canyon Rangers has been rescheduled to Friday, November 4, 2022 at 7:00 p.m. at Ponte Vedra Concert Hall.  All previously purchased tickets will be honored at the new date; no new ticket purchase is needed. If you are unable to attend the new date, the deadline to request a refund is 30 days prior to the event. To learn about Ponte Vedra Concert Hall's exchange and refund policy, go here.
---
Grammy-winning bluegrass band Steep Canyon Rangers returns to the Ponte Vedra Concert Hall for a live concert on November 4, 2022. Steep Canyon Rangers started while the band members were in college in North Carolina, and gained an audience over the years for their traditional bluegrass have built a solid reputation as one of the best bluegrass bands around. Touring with Steve Martin, actor and banjo player, helped them gain many more fans and exposure on television.
The musicians who make up the band are known for their instrumental technique and speed, as well as their tight harmonies and the wonderful sense of fun they project to their audience. The group is made up of Woody Platt on guitar and vocals, Graham Sharp on banjo and vocals, Mike Guggino on mandolin and vocals, Nicky Sanders on fiddle and vocals, Mike Ashworth on drums and vocals, and Barrett Smith on bass and vocals.
The band tours extensively on their own, and their repertoire has expanded to include country and Americana.
Admission: Tickets range from $54.50 to 64.50. Tickets are available online or at the box office at the St. Augustine Amphitheatre. The box office is open Thursdays and Fridays from 10 a.m. to 6 p.m. and on Saturdays from 8:30 a.m. to 12:30 p.m.
When: Friday, November 4, 2022 at 7:00 p.m. The doors will open at 6:00 p.m.
Where: The Ponte Vedra Concert Hall is located at 1050 A1A North in Ponte Vedra Beach.
Parking Information: Parking will be available onsite. There is a $5 parking fee for ticketed events. Parking is free for free events only. For events not produced by the St. Johns County Cultural Events Division, parking fees will be at the discretion of the event producer.
Admission | Ticket Prices
Tickets range fro $54.50 to 64.50
Have a Question?