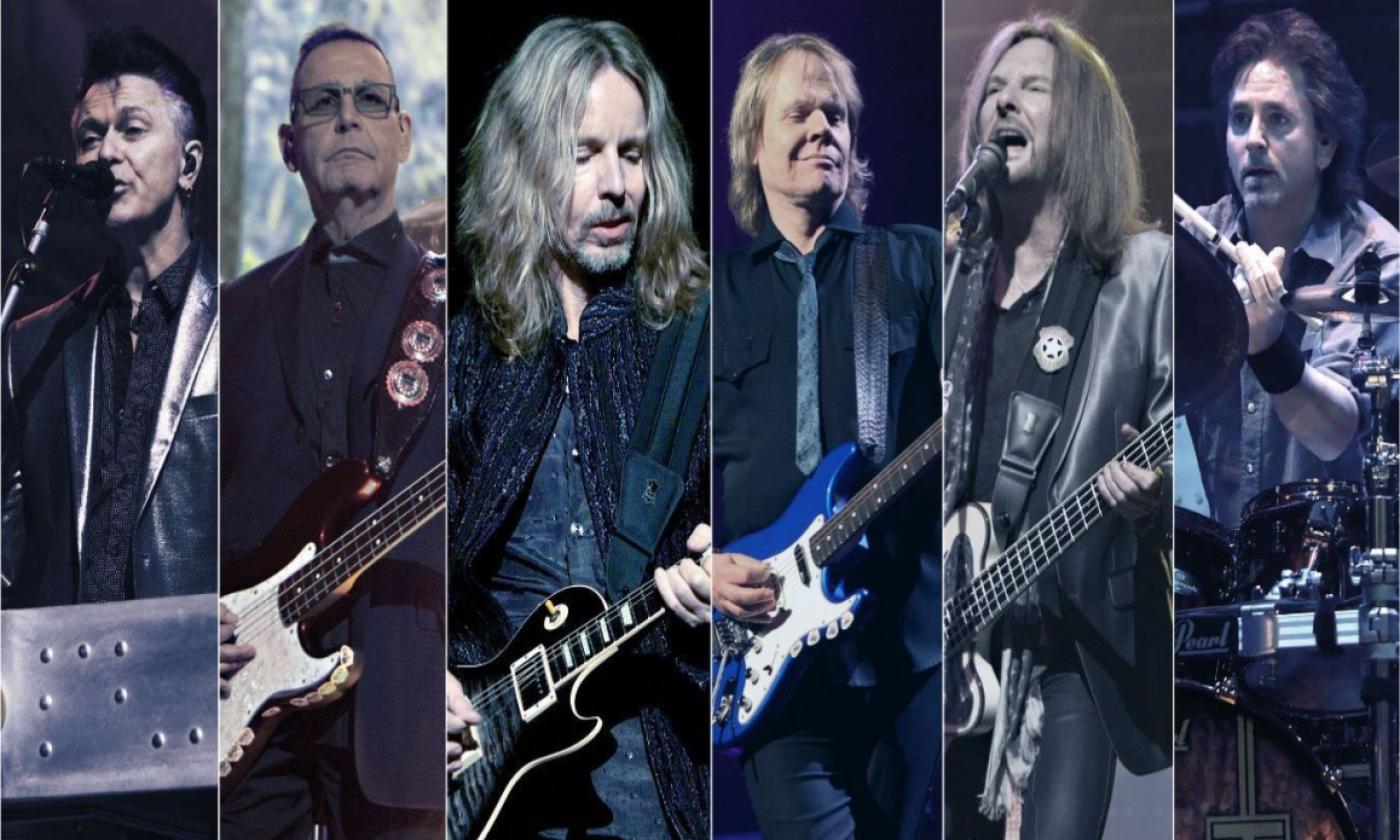 Tuesday, April 18, 2023 | 7 - 10 p.m.
On Tuesday, April 18, 2023, at 7:00 p.m., the St. Augustine Amphitheatre presents Styx in concert.
Styx, the American rock band from Chicago, was formed in 1972 and has released 17 albums. Crash of the Crown was written pre-pandemic and recorded during the pandemic. Band members are Jamses "JY" Young and Tommy Shaw, both on lead vocals and guitars, Chuck Panozzo on bass and vocals, Todd Sucherman on drums and percussion, Lawrence Gowan on lead vocals and keyboards, and Ricky Phillips on bass, guitar, and vocals.
 Styx is known for both excellent albums and stage performances and for blending hard rock with acoustic instruments, synthesizers, and acoustic piano.
Admission: Ticket prices range from $103.00 to $297.00. Tickets are available online or at the box office at the St. Augustine Amphitheatre. The box office is open from 10 a.m. to 6 p.m. Thursdays and Fridays, and from 8:30 a.m. to 12:30 p.m. on Saturdays. 
When:  Tuesday, April 18, 2023, at 7:00 p.m. 
Where: The St. Augustine Amphitheatre is located at 1340 A1A South in St. Augustine, FL 32080.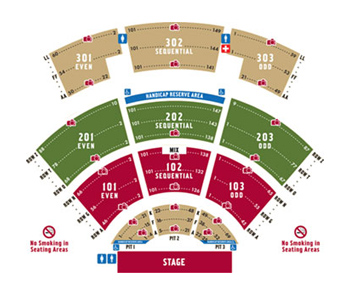 Parking Information: The Amp St. Augustine is located on Anastasia Island next to Anastasia State Park. Limited paid parking is available in The Amp's Main Lot, but only with advance purchase of a Premium Parking ticket. Free satellite parking areas are located within one mile of the Amphitheatre, at R.B. Hunt Elementary, and at Anastasia State Park (see map below).
Shuttle Information: The St. Augustine Amphitheatre shuttle system begins its run 45 minutes prior to show time. The shuttle will pick up event patrons at four designated shuttle stops: the R.B. Hunt Elementary School Soccer Field, the west entrance of the Anastasia State Park Main Parking Lot, the Loop at the Anastasia State Park, and the entrance of the St. Augustine Amphitheatre. To see the whole shuttle route, please see the map below.
Shuttles will run continuously until approximately 45 minutes after the scheduled start time of a concert. For anyone wanting to leave prior to the end of a show, shuttles will begin taking people back to the satellite parking areas one hour before the event is over. The driver will not depart The Amp until the shuttle is more than 50% full.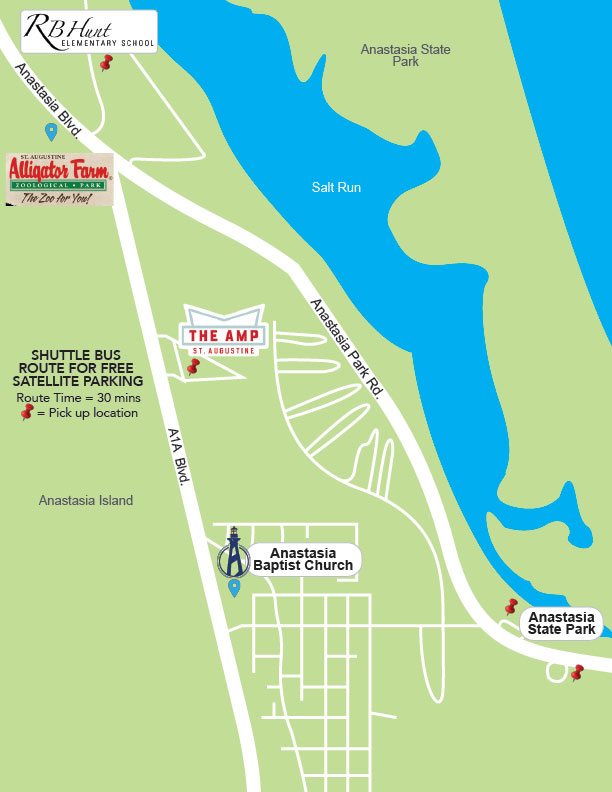 Admission | Ticket Prices
Tickets range from $42.00 to $119.00.
Have a Question?