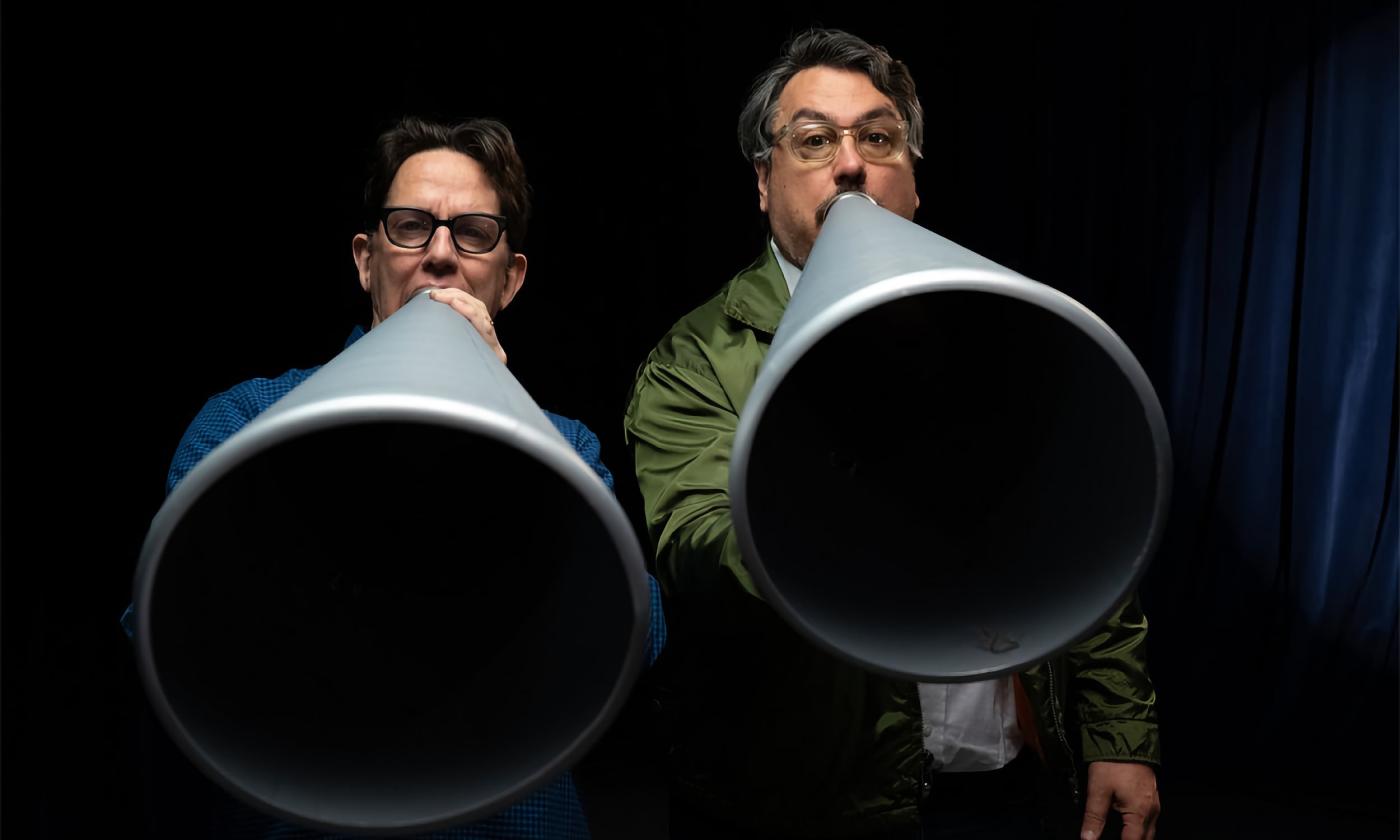 Saturday, March 18, 2023 | 7:00 p.m.
The Ponte Vedra Concert Hall, located at 1050 A1A North in Ponte Vedra Beach, presents They Might Be Giants in concert on Saturday, March 18, 2023. Tickets go on sale on Friday, November 18, 2022 at 10:00 a.m. Touring for 35 years, the Grammy-winning duo band has made over 20 albums and sold over 4 million of them. The concert plays favorites from their early career, spanning all the way up to the popular songs from their most recent album release, Book, along with improvisations. 
They Might Be Giants (TMBG) is made up of John Linnell on accordion and sax, and John Flansburgh on guitar and a drum machine. The band has been performing since 1982 and is known for their unconventional lyrics and fun sound. Some of their hit singles include, "Instanbul," "Doctor Worm," and the theme song for the TV show Macolm in the Middle, "Boss of Me." Even though they have also received a Grammy award for their work in children's music, this is not a concert for kids.
Admission: Ticket prices vary depending on seating arrangements. Purchases can be made online or at The St. Augustine Amphitheatre Box Office, which is open Thursdays and Fridays from 10:00 a.m. to 6:00 p.m. and Saturdays from 8:30 a.m. to 12:30 p.m. 
When: Saturday, March 18, 2023, at 7:00 p.m. Doors open at 6:00 p.m.
Where: The Ponte Vedra Concert Hall is located 1050 A1A North, Ponte Vedra Beach, FL, 32082.
Parking Information: Parking is available onsite for a $5 parking fee for ticketed events. For free events, parking is free. For events not produced by the St. Johns County Cultural Events Division, parking fees will be at the discretion of the event producer.
Admission | Ticket Prices
Have a Question?