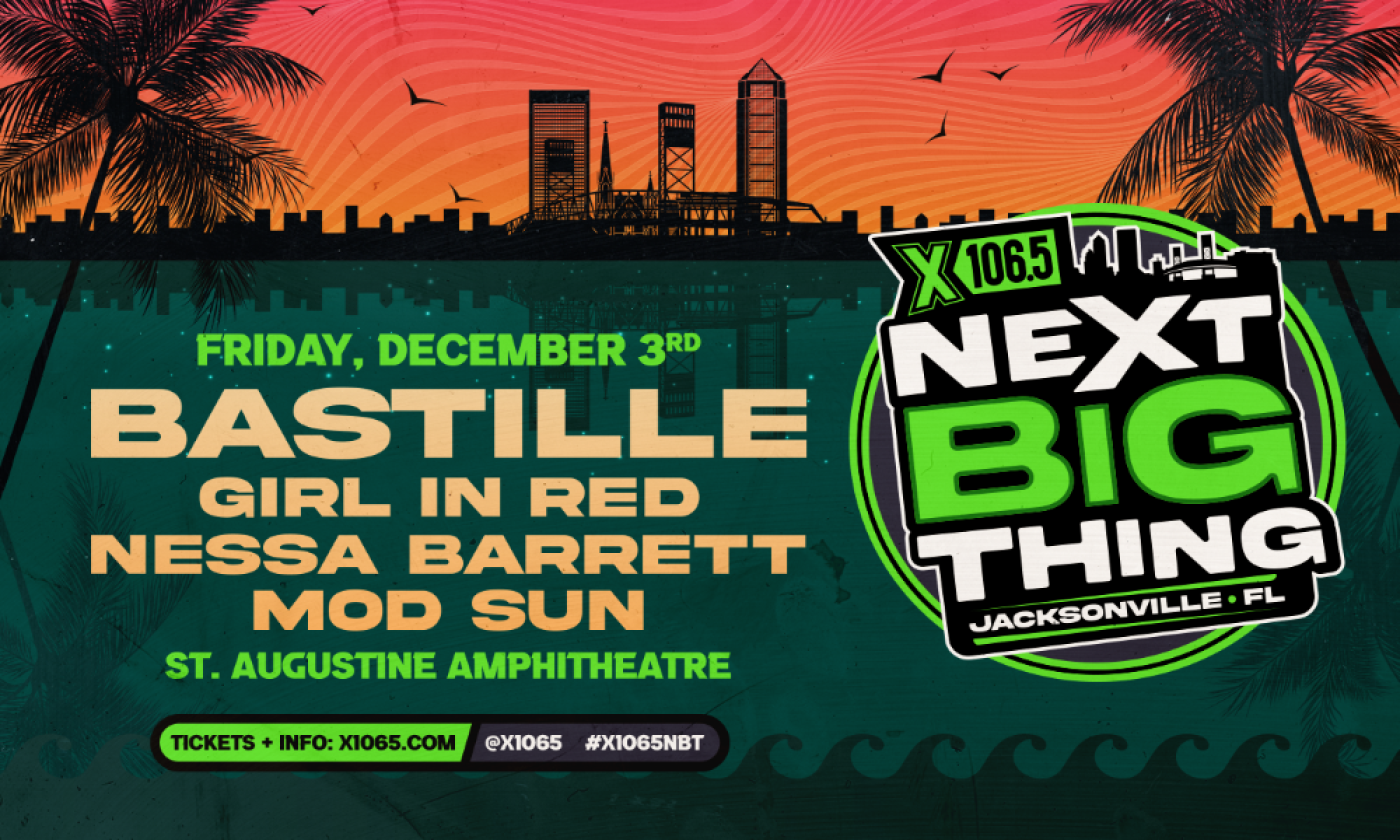 Friday, Dec. 3, 2021 | 6:30 p.m.
In partnership with WXXJ/X106.5, the St. Augustine Amphitheatre will host Northeast Florida's inaugural X106.5 Next Big Thing. The evening of concerts will begin at 6:30 p.m. Friday, December 3, 2021.
Headlined by British band Bastille, Next Big Thing will also include performances by Girl in Red, Nessa Barrett and Mod Sun.
Bastille
Bastille is a Grammy-nominated English Pop Rock band formed in 2010. Their 2015 single "Pompeii" was a No. 1 song on both the U.S. Alternative and Rock charts and reached No. 2 on the U.S. Top 40 chart. Their 2018 single "Happier," a collaboration with Marshmello, reached No. 1 on the U.S. Alternative and Top 40 charts. Bastille has sold more than 11 million records worldwide.
Girl in Red
The indie pop music project of Norwegian singer-songwriter and record producer Marie Ulven Ringheim, Girl in Red gained popularity with homemade bedroom pop songs about romance and mental health featured on the early EPs Chapter 1 (2018) and Chapter 2 (2019).
Nessa Barrett 
An American singer and songwriter from New Jersey, Nessa Barrett rose to prominence on the video sharing app TikTok in 2019 and began her music career in mid-2020 with the release of her debut single Pain.
Mod Sun
Mod Sun, aka Derek Ryan Smith, is an American singer, songwriter and rapper from Bloomington, Minnesota. Smith's first band was the pop punk band Sideline Heroes. In 2004, he became a member of the post-hardcore band Four Letter Lie. Smith began a solo rap career in 2009 under the name Mod Sun. To date, he has released four solo studio albums, three EPs, six mixtapes and 31 singles.
Admission: Tickets range from 26.50 to $50.50. Tickets are available online or at the box office at the St. Augustine Amphitheatre. The box office is open from 10 a.m. to 6 p.m. Thursdays and Fridays, and from 8:30 a.m. to 12:30 p.m. on Saturdays.
When: 6:30 p.m. Friday, Dec. 3, 2021
Where: The St. Augustine Amphitheatre is located at 1340 A1A South in St. Augustine, FL 32080.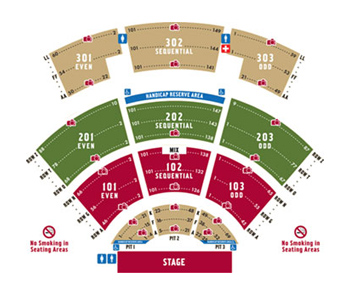 Parking Information: The Amp St. Augustine is located on Anastasia Island next to Anastasia State Park. Limited paid parking is available in The Amp's Main Lot, but only with advance purchase of a Premium Parking ticket. Free satellite parking areas are located within one mile of the Amphitheatre, at R.B. Hunt Elementary and at Anastasia State Park (see map below).
Shuttle Information: The St. Augustine Amphitheatre shuttle system begins its run 45 minutes prior to show time. The shuttle will pick up event patrons at four designated shuttle stops: the R.B. Hunt Elementary School Soccer Field, the west entrance of the Anastasia State Park Main Parking Lot, the Loop at the Anastasia State Park, and the entrance of the St. Augustine Amphitheatre. To see the full shuttle route, please see the map below.
Shuttles will run continuously until approximately 45 minutes after the scheduled start time of a concert. For anyone wanting to leave prior to the end of a show, shuttles will begin taking people back to the satellite parking areas one hour before the event is over. The driver will not depart The Amp until the shuttle is more than 50% full.