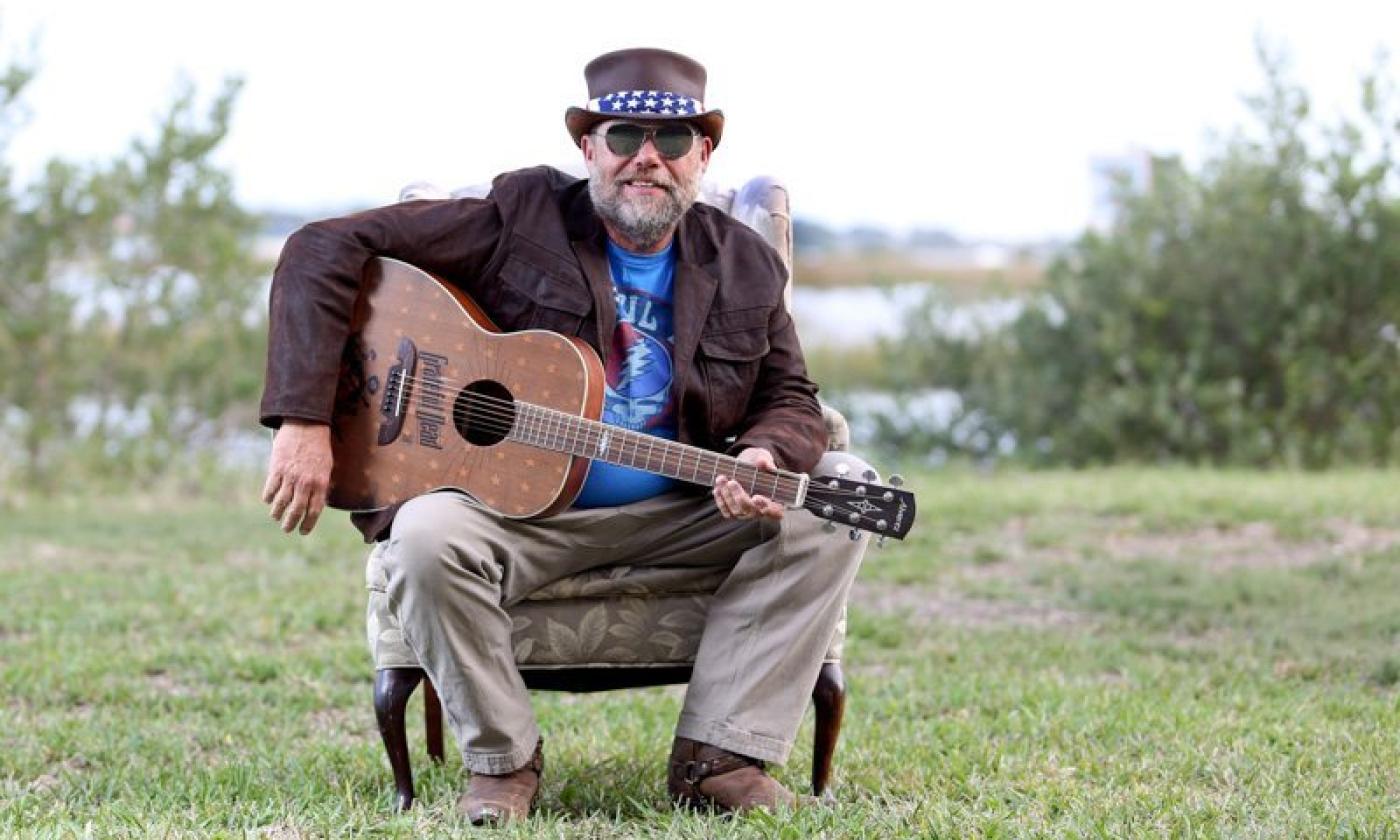 Named the best flat-pick guitarist in Northeast Florida, Dewey Via combines rock and roll, bluegrass, country, alternative country, and southern rock to create his signature high-energy sound. St. Augustine, Florida's Dewey Via has the ability to acoustically recreate the electric sounds of Jimi Hendrix and The Allman Brothers, and has garnered praise from audiences and musical peers up and down the east coast. His original body of work is incredibly well thought out and is filled with hard-hitting subjects such as unemployment and terminal illness. On Dewey's lighter side of his original work, he touches on what it means to be a southern boy and the pride that accompanies growing up in the country. 
Originally from Ettrick, Virginia, Dewey grew up listening to and learning from his talented musical family, and in particular his father, who was a guitarist and singer. He formed a duo with his sister at 8 years old that began performing together at family reunions and birthday parties. When he was 26 he became a Pentecostal worship director, and kept that position for over a decade. After picking his way through North and South Carolina, Dewey settled in the city of St. Augustine, Florida almost twelve years ago. Since then he has been featured in Ignition Magazine, Narrow Music Magazine, Old City Life Magazine, and The St. Augustine Record.
A local favorite, Dewey Via has been awarded 1st place in the category of Best Local Band/Performer in the St. Augustine Record's Best of 2018 as he performs his show and delivers it to his audience straight from his soul.
"I look at music like a ministry. I want to inspire people and turn them onto things they aren't expecting to like." Dewey Via
Upcoming Shows
| Venue | Date | Time |
| --- | --- | --- |
| Dog Rose Brewing | Wednesday, September 27th, 2023 | 7:00 pm - 9:00 pm |
| Cimarrone Golf Club | Thursday, September 28th, 2023 | 5:30 pm - 8:30 pm |
| Backyard Island Cafe | Saturday, September 30th, 2023 | 5:00 pm - 8:00 pm |
| Dog Rose Brewing | Wednesday, October 25th, 2023 | 7:00 pm - 9:00 pm |
| Dog Rose Brewing | Wednesday, November 29th, 2023 | 7:00 pm - 9:00 pm |