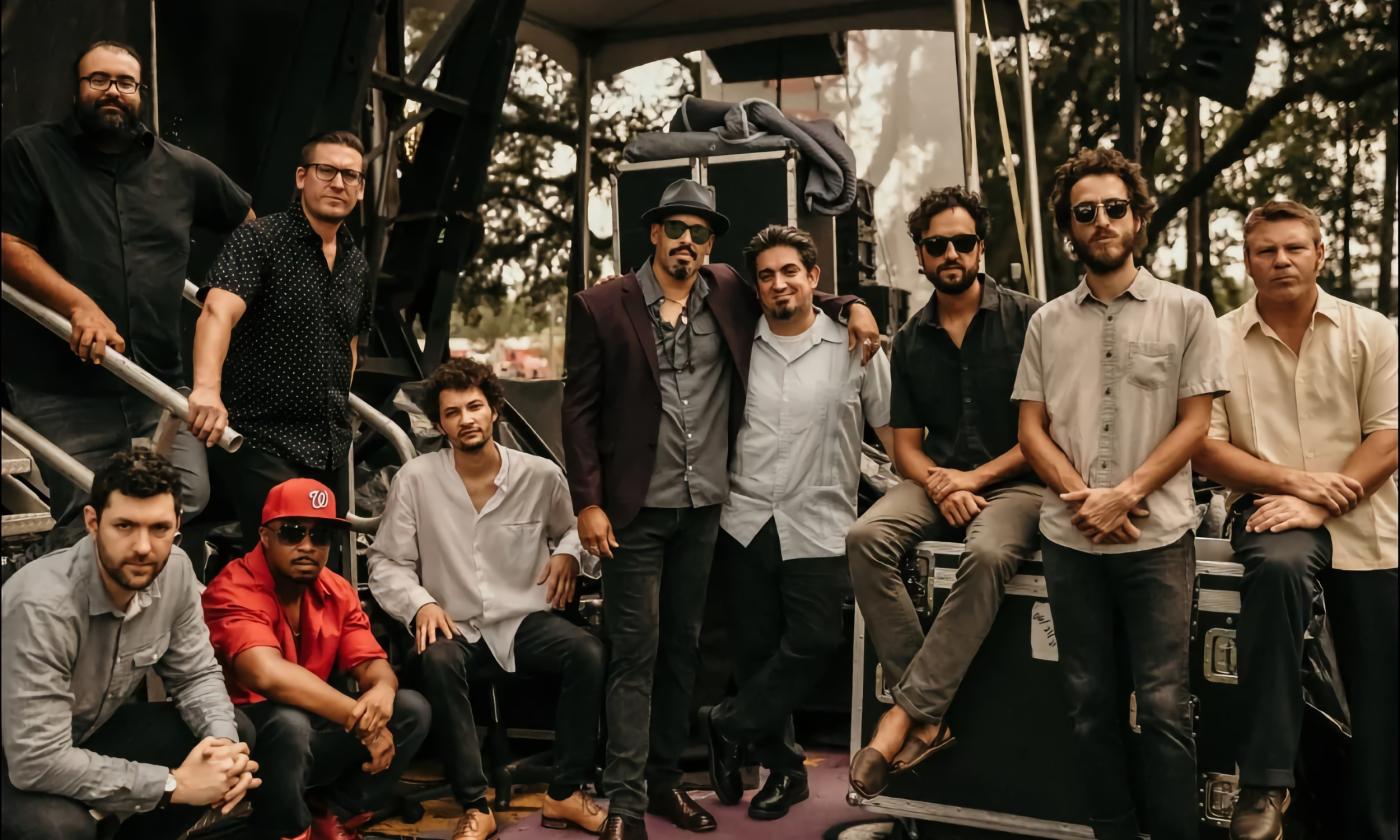 LPT
Igniting the stage with their mesmerizing salsa and Afro-Cuban music.
From Jacksonville, this ten-piece Latin orchestra, fronted by Josué Cruz on lead vocals, brings high energy salsa and Afro-Cuban music to every show.  
The group formed in 2015, starting as a seven-piece band, playing in small venues in Jacksonville. Now, they are traveling farther afield, sharing incredibly crafted salsa music throughout the southeast.
Either no one knows the meaning of their name, LPT, or they aren't sharing the real story. They do always share salsa music that never fails to get the audience moving.
Members of LPT: 
The core group is Josué A. Cruz on lead vocals, Milan Algood on timbales and vocals, Jonah Pierre on bongo and bell, Stan Piper on bass, and Angel D. Garia on keyboard and vocals.
The orchestra is Juan Carlos Rollan on tenor sax and vocals, Mike Emmert on baritone sax, Juan Pablo Salvat on congas, Bryant Patterson on trombone, and Steve Strawley on trumpet.