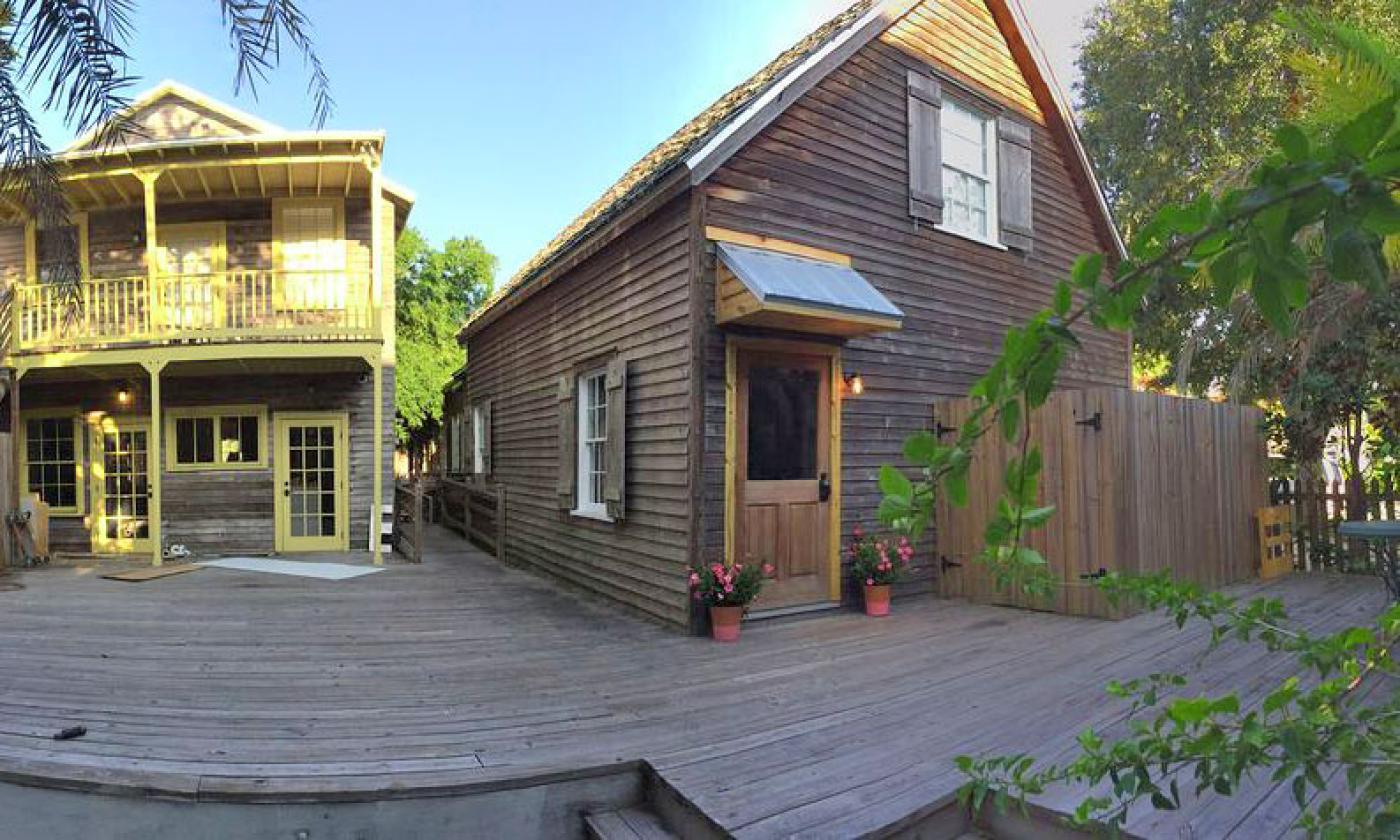 Located in the heart of St. Augustine's, this historic two-bedroom, two-bath vacation rental sleeps up to 6 guests. The cottage is also equipped with a kitchen. Parking is not available on the property however, a public parking garage and pay lots are available.
Amenities: Wi-Fi, cable television, washer and dryer, and more.
Check-in time is 3:00 p.m. - 10:00 p.m.
Check out by 11:00 a.m.