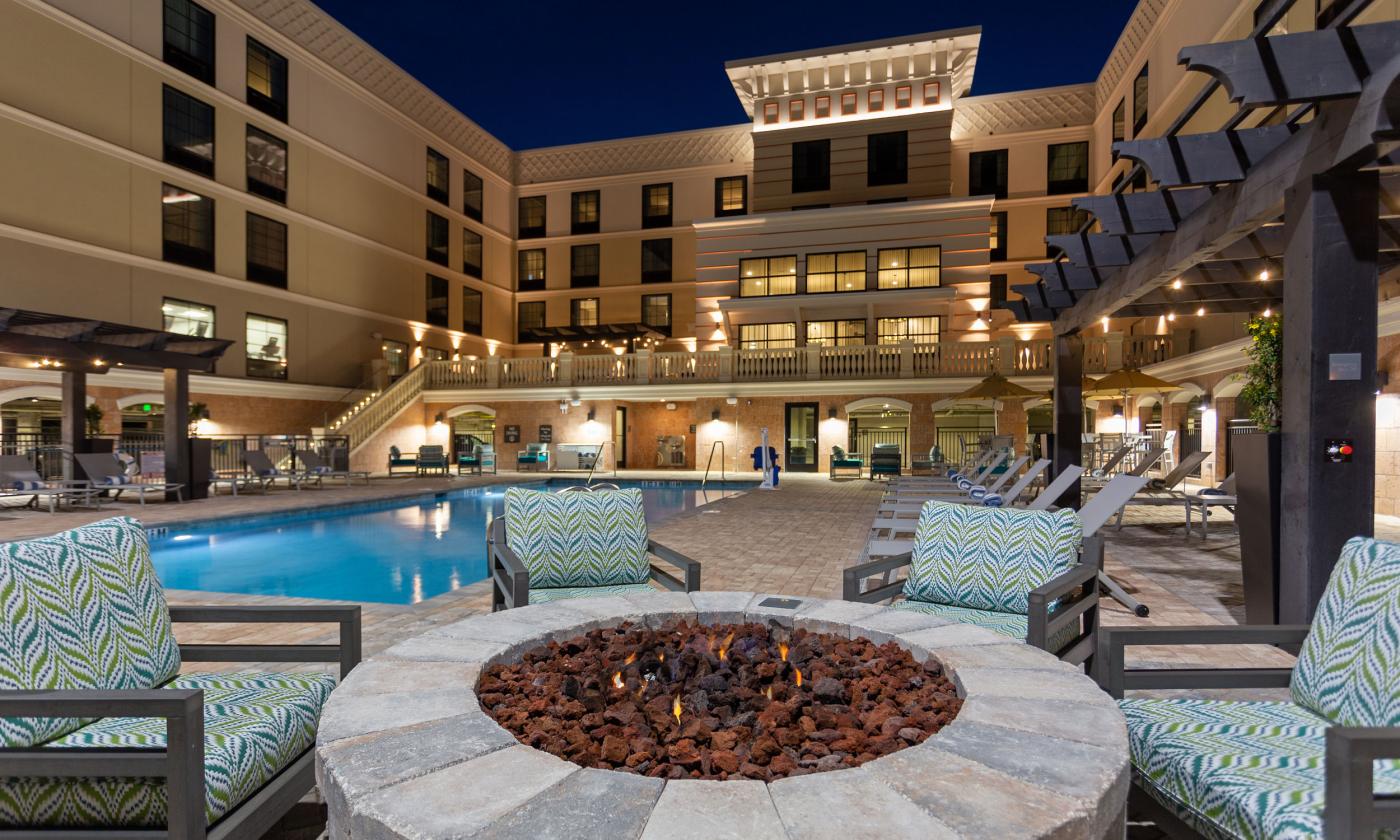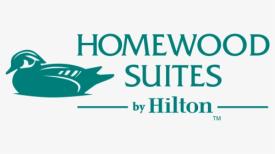 Homewood Suites by Hilton in St. Augustine sits on the banks of the San Sebastian River, just a short walk to Historic Downtown and Flagler College. This new hotel features 117 spacious rooms, a large pool and patio overlooking the river, free hot breakfasts every morning, and a fitness center.
Visitors will find Homewood Suites is just a half-mile from many of the shops, restaurants, and bars in St. Augustine, making this a great place to stay while on vacation, business, or for a special event. Each room has a small kitchen with a fridge, stove-top, and microwave, and guests are encouraged to fire up the hotel's on-deck grills to create a home-cooked meal by the pool.
Weddings and Special Events
In addition, Homewood Suites is an excellent location for wedding guests to gather and is less than 2 miles from many of the wedding venues in the area. The lounge, pool area, and fitness room are available to every guest and offer family and friends the opportunity to meet and chat in comfort during the days surrounding the event. There are private indoor and outdoor spaces that allow the wedding party to gather before or after the big day, and the hotel management is always delighted to help plan a gathering for the wedding party and guests — such as a relaxed event after the rehearsal dinner.
While on Vacation
While close to Historic Downtown St. Augustine, the deck and pool area, overlooking the hotel's marina on the San Sebastian River, provides a more secluded space to relax, swim, and enjoy the sun. The hotel serves a complimentary hot breakfast buffet every day and offers a Manager's Reception on Monday through Wednesday. Both take place in the comfortable lounge with banquet seating overlooking the pool and river.
Homewood Suites Offers Something for Every Traveler
Guests will enjoy leaving their car in the covered garage and walking or biking around the Historic Downtown, Lincolnville, and Uptown areas. In addition, they will find that the Homewood Suites is only a short drive to many beaches, parks, and attractions.
Homewood Suites by Hilton is close to U.S. 1, as well as to local corporations and medical centers and is only 15 minutes from I-95, making it the perfect stop for those doing business in town.
Whether visiting St. Augustine for fun, family, or business, Homewood Suites by Hilton will is the perfect home away from home in St. Augustine.
Amenities:
Spacious Suites with full kitchens
Free hot breakfast
Large deck and pool area with grills for use by the guests
Fire pit
Fitness Center
Pool
Pet Friendly
Washer and Dryer for use by the guests
Free Wi-Fi
Sleeper sofa in each suite
Keyless entry