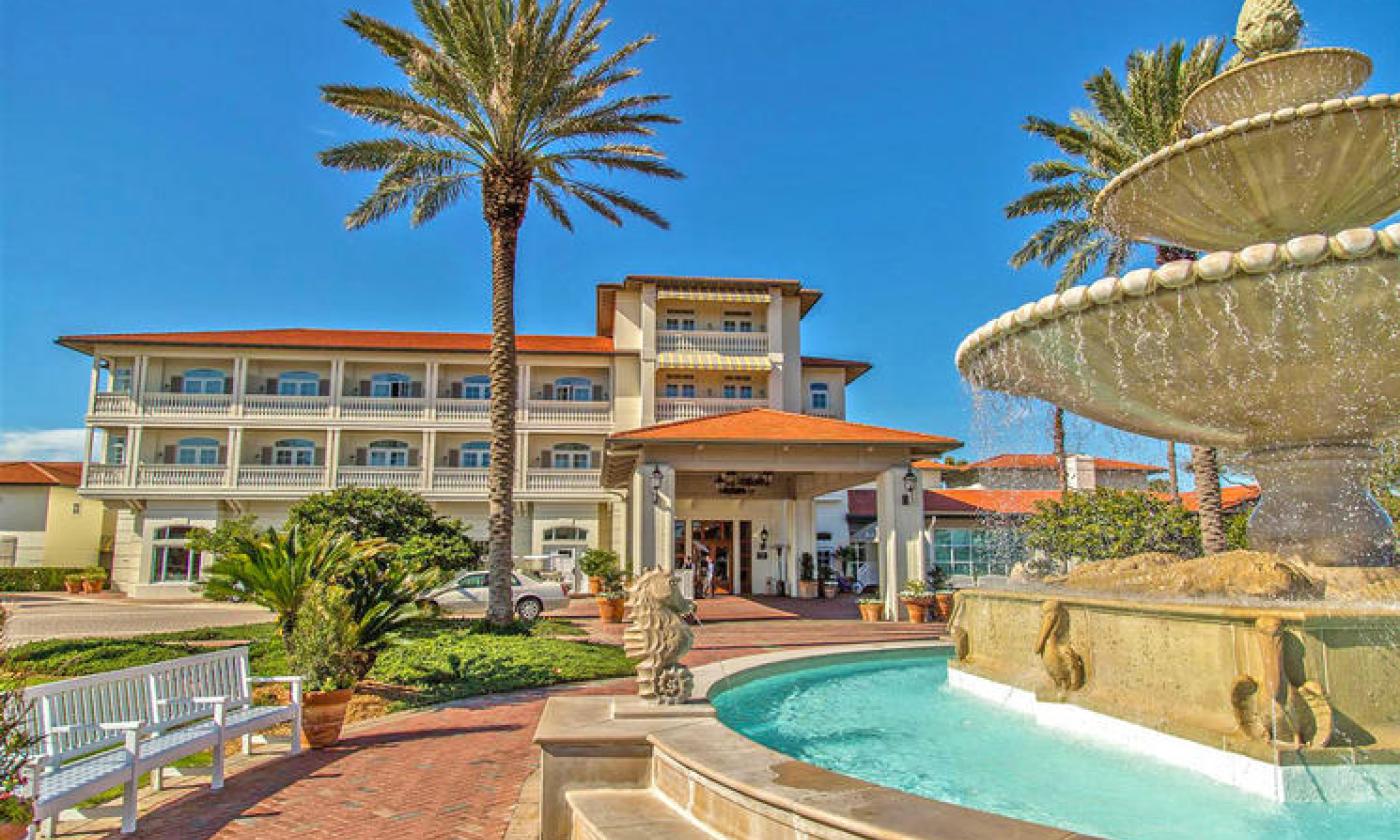 Located on miles of pristine beach, this iconic resort has a flare for nostalgia while offering world-class activities, dining, and amenities.
Dating back to 1928, this exquisite seaside resort offers luxurious comfort. Ponte Vedra Inn and Club is a beautiful 300-acre oceanfront resort with a full-service spa, riding stables, three lounges, and ten onsite restaurants. Featuring 262 guest rooms, the resort offers a Presidential Suite complete with a fireplace, jacuzzi tub, and panoramic views of the Atlantic Ocean.
Other amenities included at the Ponte Vedra Inn Club: a 36-hole golf course, four heated swimming pools, an oceanfront fitness center, 15 clay tennis courts, almost a dozen boutiques and shops, a playground, and a nursery. The resort also offers valet parking, water sports rentals, and free shuttle service to their sister resort, the Lodge and Club.
Several venue options at the resort are available for business meetings and weddings.