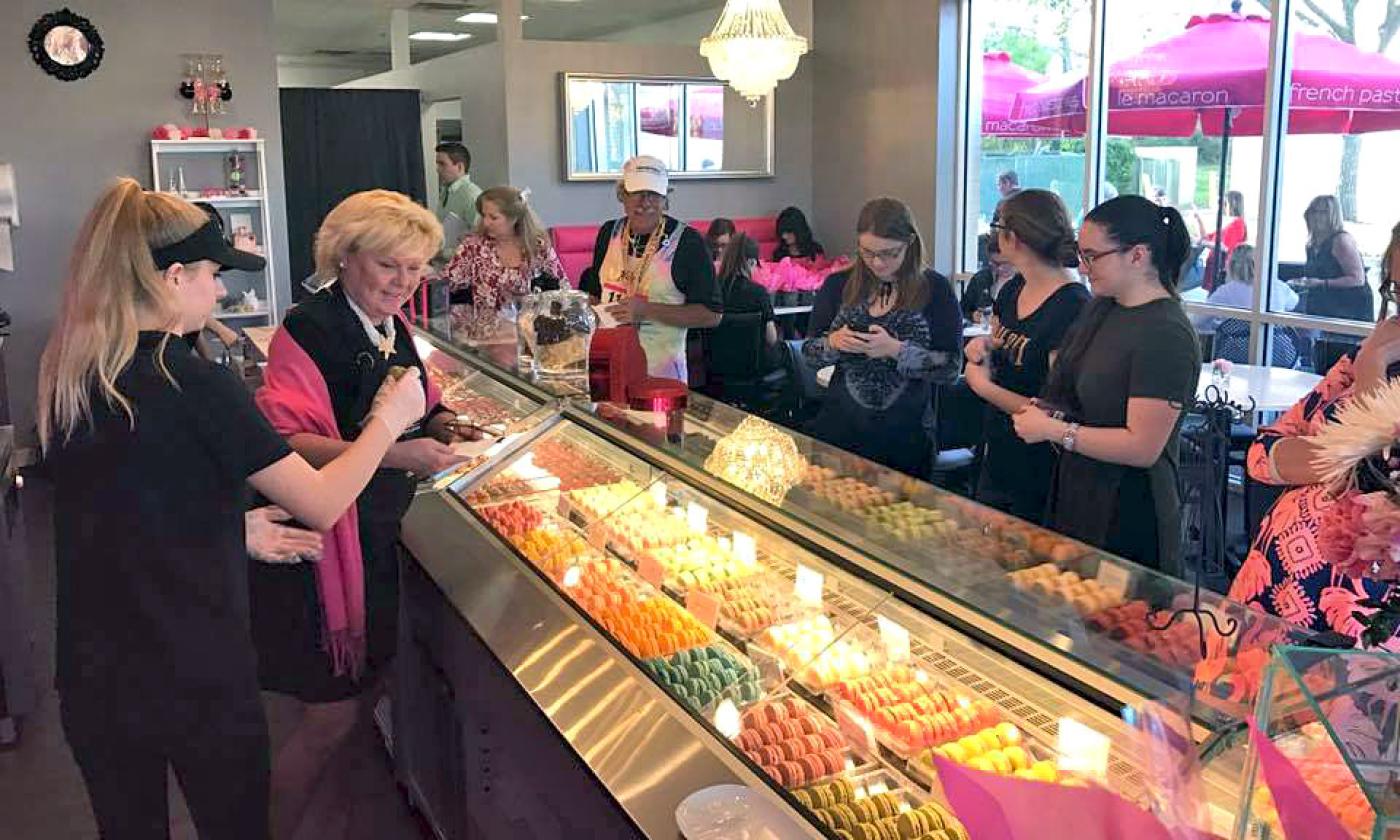 Mon - Thu:
9:00 am - 8:00 pm
Fri - Sat:
9:00 am - 9:00 pm
Le Macaron is a French bakery that offers desserts, coffee, and more in the Ponte Vedra Beach area. This sweet shop is located north of Dolphin Boulevard, positioning it well for quick coffee and croissant breaks at the beach.
In addition to delicious macarons, Le Macaron offers gelato, specialty cakes, truffles, and candies. An especially pretty treat offered at Le Macaron are the milk chocolate candies shaped like the Eiffel Tower, which make perfect gifts for Francophiles. Visitors and locals alike will enjoy the authentic French flavors offered at Le Macaron.
Le Macaron also has a store location at 130 St. George Street and the Plaza in St. Augustine, Florida.
Mon - Thu:
9:00 am - 8:00 pm
Fri - Sat:
9:00 am - 9:00 pm