29olives
132 St. George Street, St. Augustine, FL, 32084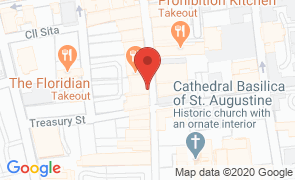 Hours
of Operation
Sun:
11:00 am - 6:00 pm

Mon - Thu:
11:00 am - 5:00 pm

Fri:
10:30 am - 6:00 pm

Sat:
10:30 am - 8:00 pm

29olives, a boutique and gift shop that sells apparel and accessories for women, specializes in offering items from female designers around the world. The shop has a southern charm to it with tropical prints, seersucker, and in-store monogramming. Guests will find sweaters, tops, skirts, dresses, and jewelry. There are also hats, purses, and other accessories.

29olives is located on St. George Street near the intersection with Treasury Street.

No Reviews Yet...

Be the first to Review 29olives!




Restaurants
Near 29olives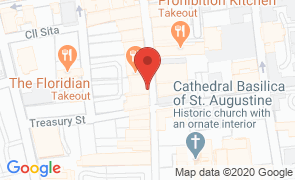 29olives
132 St. George Street, St. Augustine, FL, 32084
(904) 755-1423
Hours
of Operation
Sun:
11:00 am - 6:00 pm

Mon - Thu:
11:00 am - 5:00 pm

Fri:
10:30 am - 6:00 pm

Sat:
10:30 am - 8:00 pm