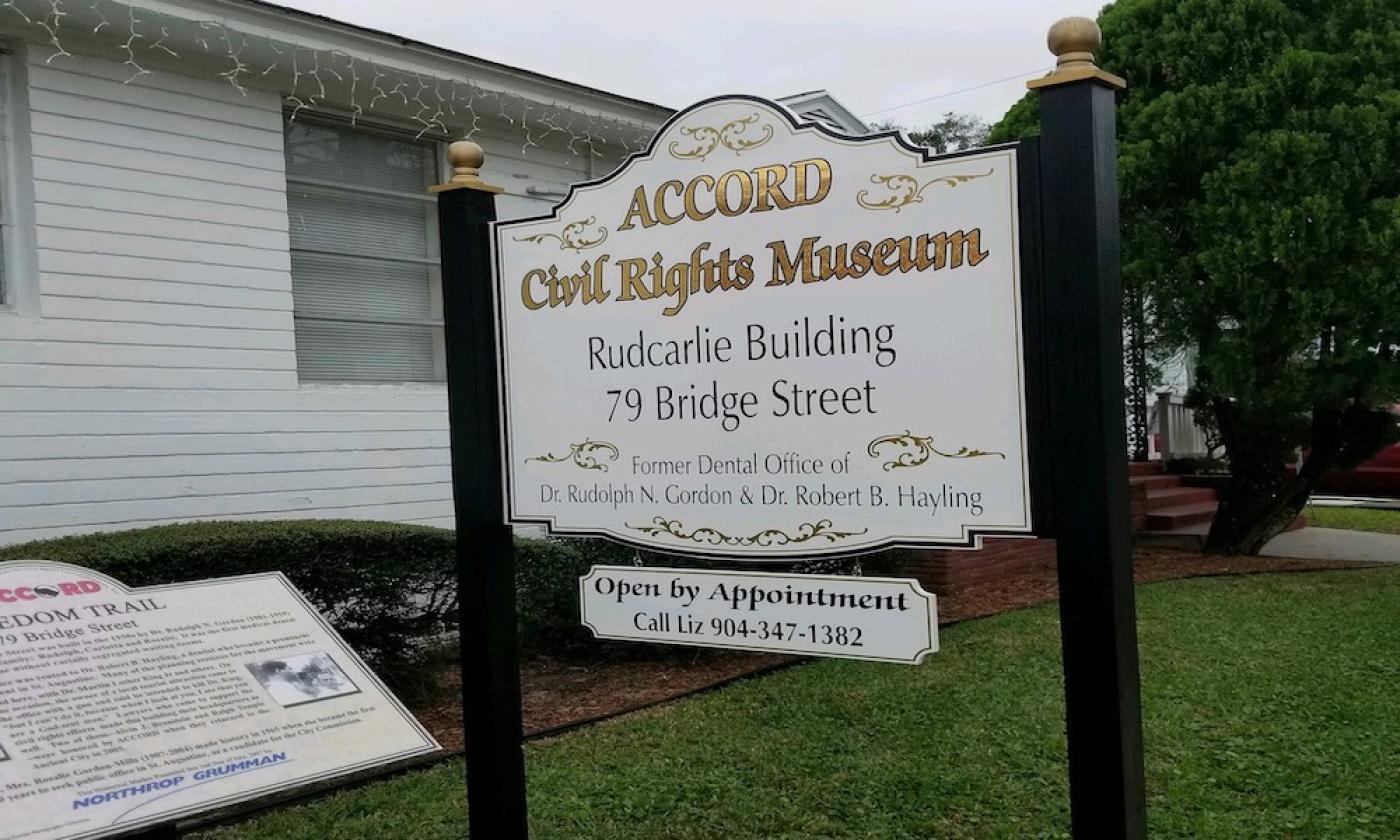 Museum open by appointment, trail always open
Founded in 2003, ACCORD Freedom Trail, a non-profit, grass roots organization, commemorates the 40th anniversary of the passage of the Civil Rights Act of 1964. St. Augustine was a leading battlefield in the 1960s Civil Rights Movement and the only place in Florida where Dr. Martin Luther King was arrested. Events and demonstrations in the city led directly to the passage of the landmark 1964 Civil Rights Act - one of the two great legislative accomplishments of the Civil Rights Movement.
The ACCORD Freedom Trail Project, and cell phone audio tour, consists of 31 historic markers located at significant sites throughout St. Augustine. ACCORD Freedom Trail Brochures and Maps are available at the Visitors Information Center and all historic markers on the self-guided trail are prominent in the brochure. To learn more about the Museum and jump-start your tour, visit our history section and read our article "Black History Museums in St. Augustine."
Museum open by appointment, trail always open