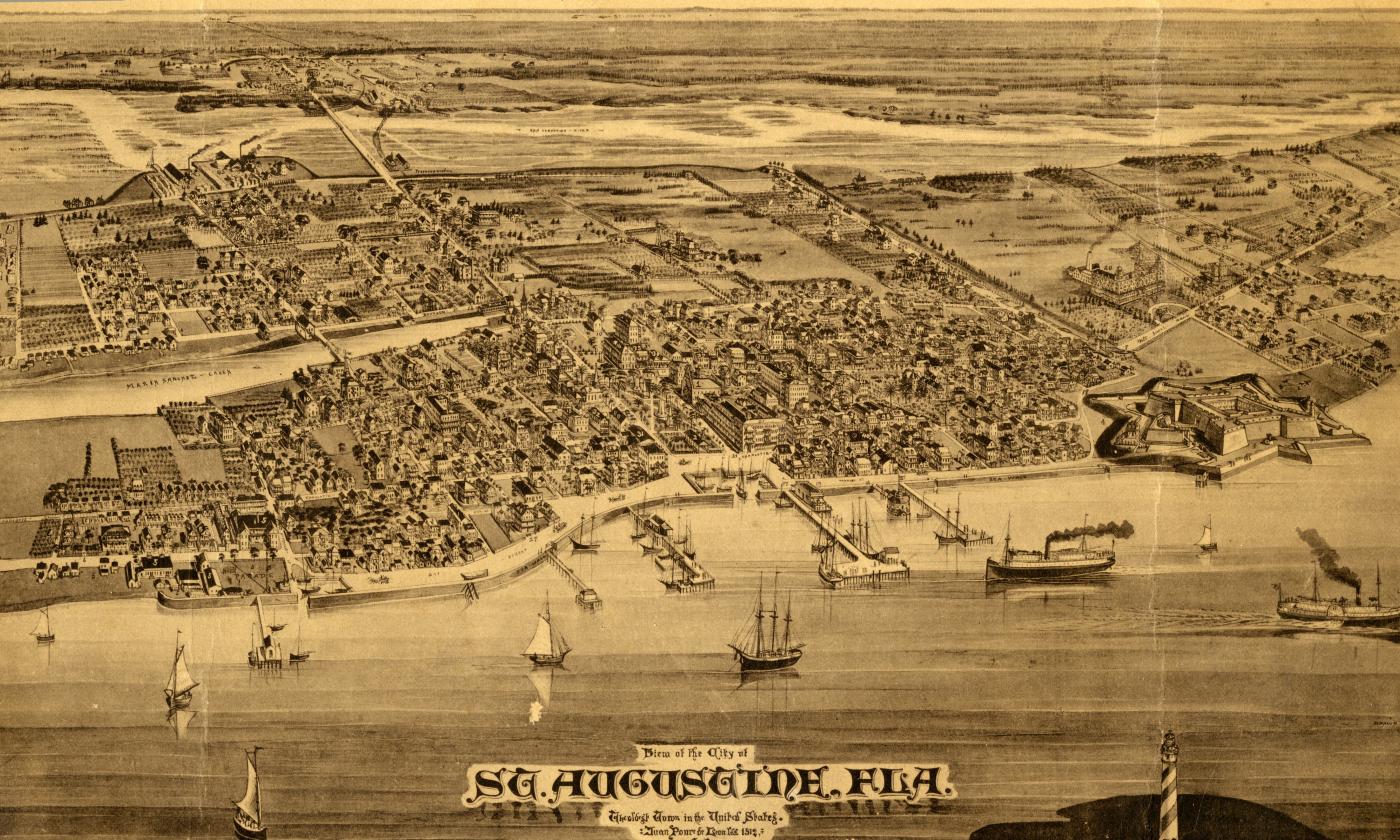 Black History Museums in St. Augustine, Florida
To answer your question: "Where can I learn about Black History near me?"
Founded in 1565, Saint Augustine's history "starts" a century ahead of all other cities in the United States — we don't call it the 'Ancient City' for nothing ... and over that 450+ year history, our city has accumulated many diverse stories.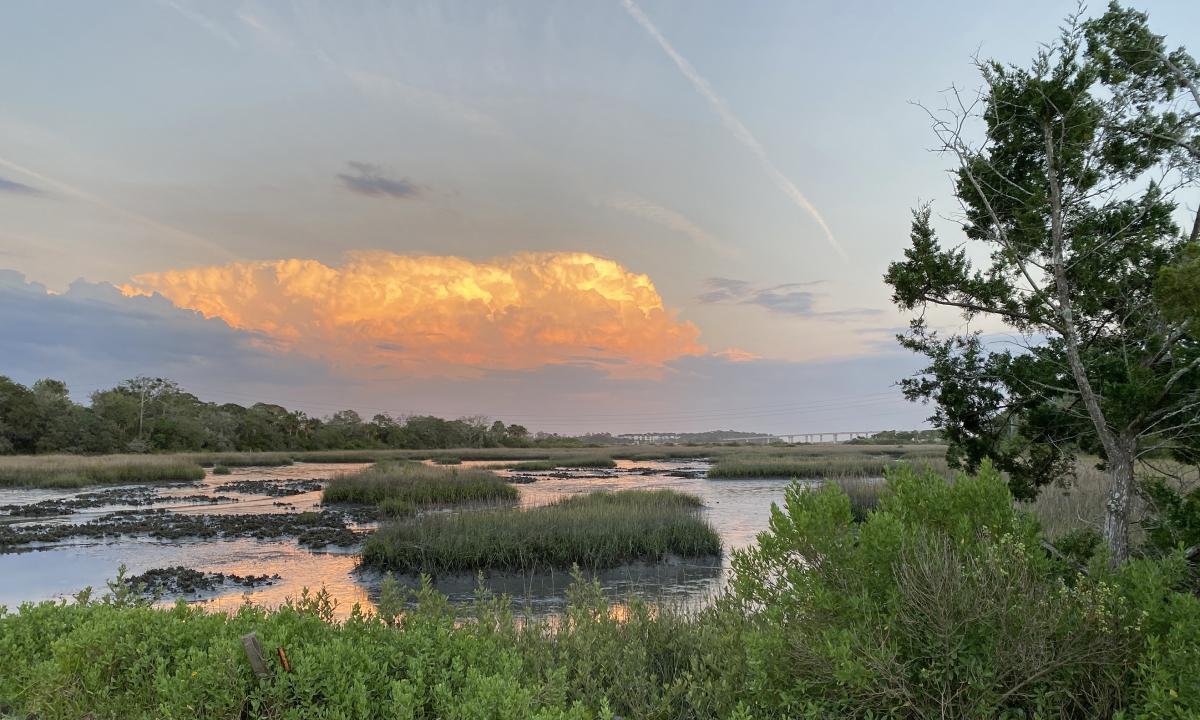 So many, in fact, that any history buff will have something to enjoy when they come to visit — from saints to pirates, from generals to artists — St. Augustine has stories to tell. Learning about our shared past at attractions and historic sites throughout the city is not only culturally and intellectually valuable, it's fun, too!
Want to learn about the Ponce de Leon Hotel and Florida's Gilded Age history? Visit Historic Tours of Flagler College to get a glimpse into Flagler's impressive historic campus. Interested in the history of learning itself? Check out the Oldest Wooden School House Museum to experience a Spanish Colonial education.
Interested in learning about Black History in St. Augustine? You're in luck — we know a few people
Even before 1565, Black people have contributed to and shaped the course of this land's history. However, their stories have not always been told and efforts to change this have been ongoing for decades. Here in St. Augustine, there are several places that focus on the history of Black people in the Ancient City. This article is a list of museums that were founded in order to discuss and present Black history in St. Augustine, Florida. A list that (we hope) will be ever-expanding.
Before We Begin: Why 'Black' History?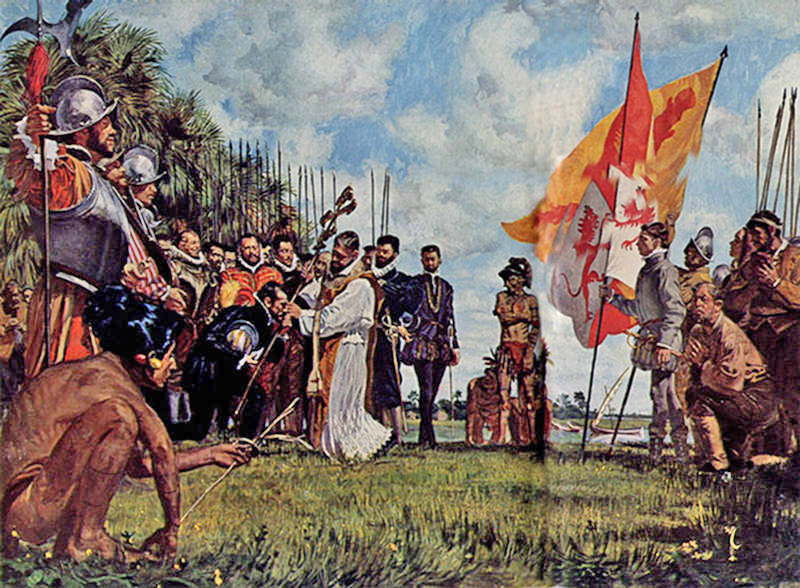 Some readers may wonder why we are choosing to use the term 'Black History' instead of 'African American History.' The answer is tied to the Spanish eras of St. Augustine's past (and the nebulous nature of history as a whole).
Let me lay down some dates for you…
1513 — Juan Ponce de Leon lands on Florida's east coast and claims the land for Spain. Among his crew was Juan Garrido, a free Kongolese man who later made himself known as a conquistador.
That's fifty-two years before St. Augustine even existed.
1565 — the founding of Saint Augustine by Pedro Menendez. He was sent to build and populate San Augustín, and arrived with over five hundred Spaniards (including women) as well as free and enslaved African people.
That's two hundred and eleven years before the United States of America was born in 1776.
1606 — the first recorded birth of a Black child in St. Augustine.
That's thirteen years before many textbooks say the first ship transporting enslaved African people landed in Jamestown in 1619.
1821 — Florida became a United States territory.
That's forty-five years after the Declaration of Independence was signed in 1776, and only two hundred years ago.
(To us Americans, I realize that to say "only two hundred years" may sound silly. But I assure you, in the scope of history, two hundred years is only the blink of an eye.)
So, before St. Augustine became a part of the United States of America —before the United States of America even existed — Black people were not called 'African Americans.' Then, what were the African-descended people in this city (free, unfree, and enslaved) called?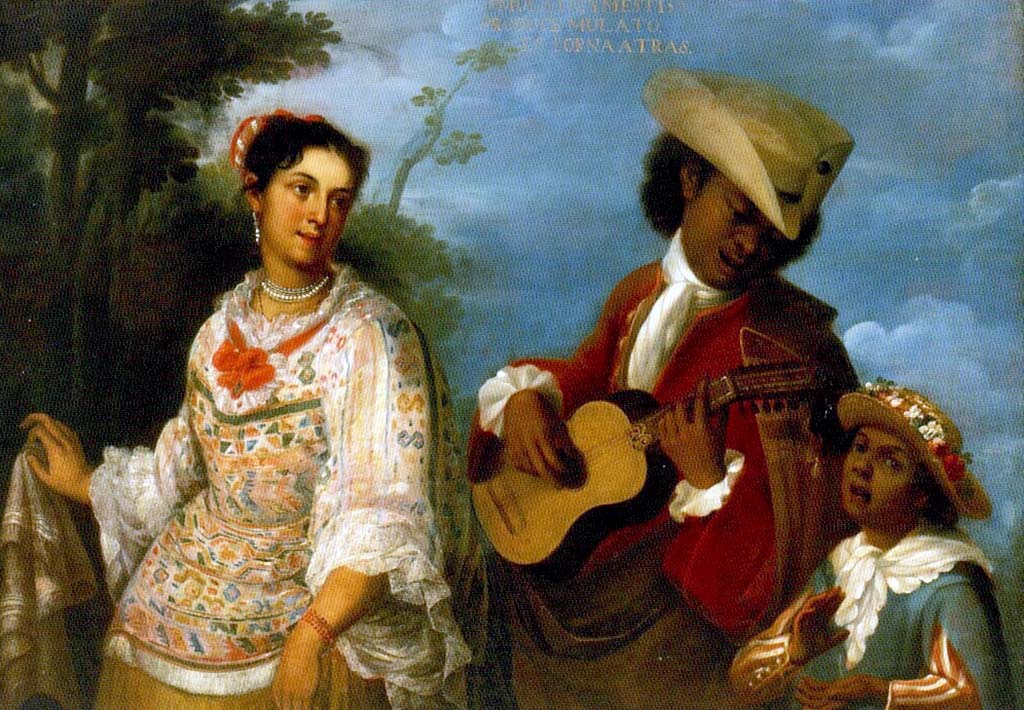 "Casta" (Español for lineage or heritage) paintings were often used as racial and social identifiers.
Many were from West Africa: some were Igbo, some were Mandinka, or Calavari. When African people married mainland Spanish people (Peninsulares), the Spaniards called their children Mulatos. When African people married Indigenous people, the Spaniards called their children Zambos, Chinos, or Lobos, based on their lineage.
All over the world, people use many different labels for themselves and each other. And, as history progresses, the threads of lineage tangle even further. Though, optimistic readers might consider this process a "weaving" of the human race into a grand and interconnected tapestry. So, for the sake of our articles, saying "Black History" is both simple and accurate.
Sites in St. Augustine That Focus on Black History: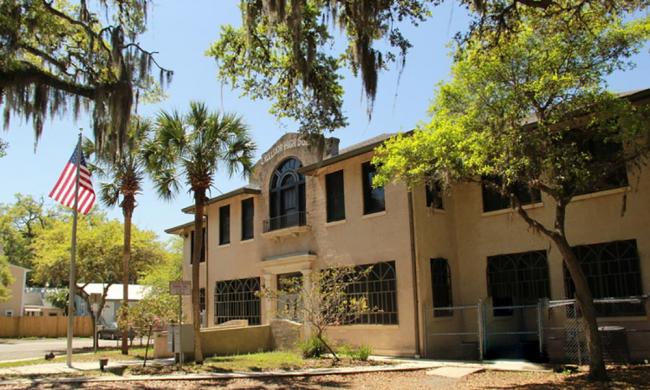 Founded in 2003, this is the first museum in St. Augustine to exhibit the contributions of Black people to St. Augustine's history.
The Lincolnville Museum and Cultural Center (also known as Lincolnville Museum or Excelsior Museum) is located in the former Excelsior High School, which was St. Augustine's first high school for Black children, having been founded in 1925. Originally called "Colored School" or "School #2," this historic building has been brought to life once again and now serves as the Lincolnville Neighborhood's cultural hub— from museum exhibitions to community events, to meetings of various organizations.
The Excelsior Museum presents a timeline of St. Augustine's history that starts in 1526 and continues to the present day.
The Black people who were brought here, who chose to come here, and who were born here made contributions to their community that left lasting effects.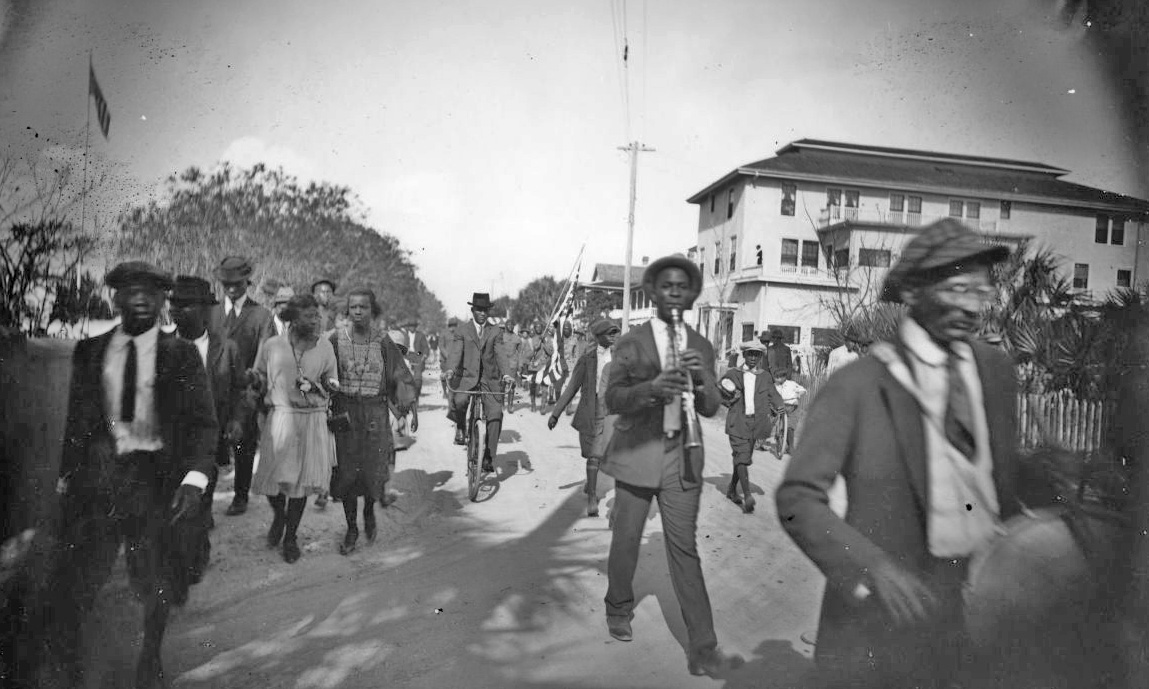 A historical image of a street in St. Augustine, Florida, Black residents of the city's Lincolnville neighborhood can be seen on parade, some playing instruments, some riding bikes. Image courtesy of Florida Memory.
The museum's exhibits range from informative plaques to immersive dioramas with historic furniture that explore these contributions from a variety of different angles. A standout exhibit from the Lincolnville Museum, called "Women Who Made a Difference," explores the accomplishments of legendary St. Augustine women from different historical eras.
The Lincolnville Museum has recently added a counter from the historic Woolworth's Diner that was once located on King Street, across from the Plaza de la Constitución. This artifact is the original "Whites Only" counter upon which four brave St. Augustinian teenagers (called "The St. Augustine Four") sat and ordered hamburgers to protest racial segregation.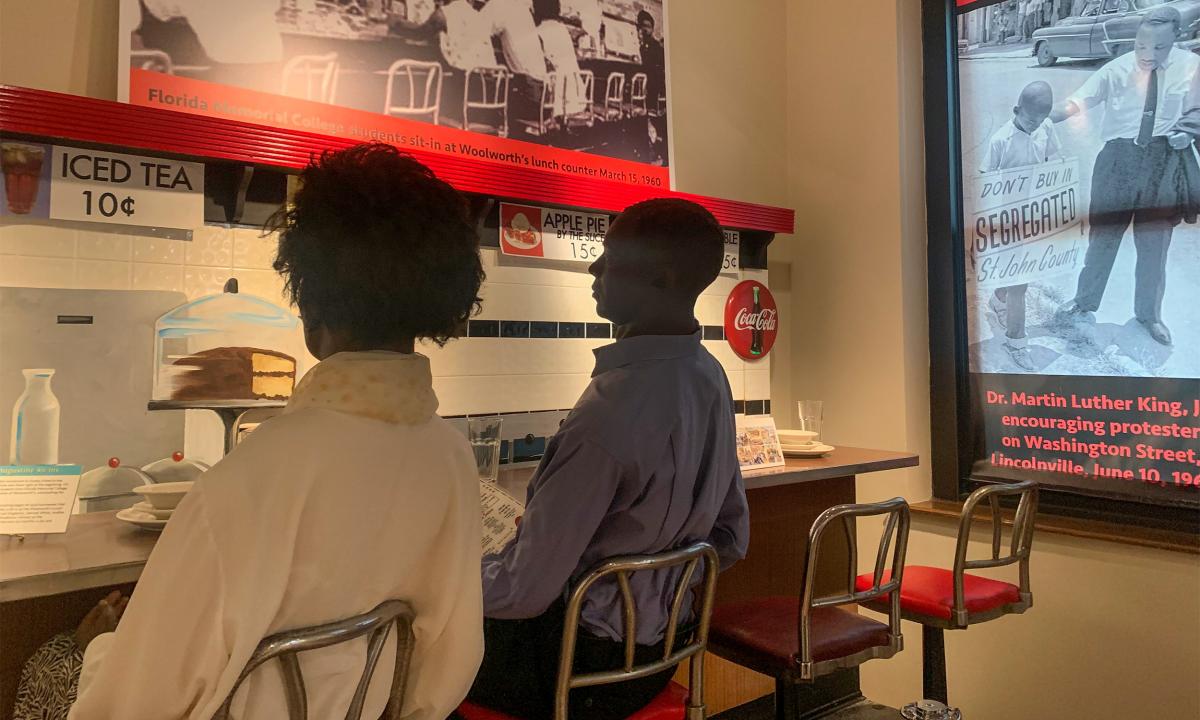 The Lincolnville Museum inow has a section of the original 1960s counter from the Woolworths Diner in their Civil Rights in St. Augustine exhibit.
Though they were arrested, intimidated, and even sent to reform schools by the court system, their efforts earned national attention for the St. Augustine Civil Rights Movement. The Woolworth's counter is a poignant addition to the Lincolnville Museum and Cultural Center's artifact collection.
Visitors to the Lincolnville Museum will walk away with new knowledge about what makes this city beautiful and valuable. From music history to military history, Catholic history to sports history — Black history is St. Augustine's History.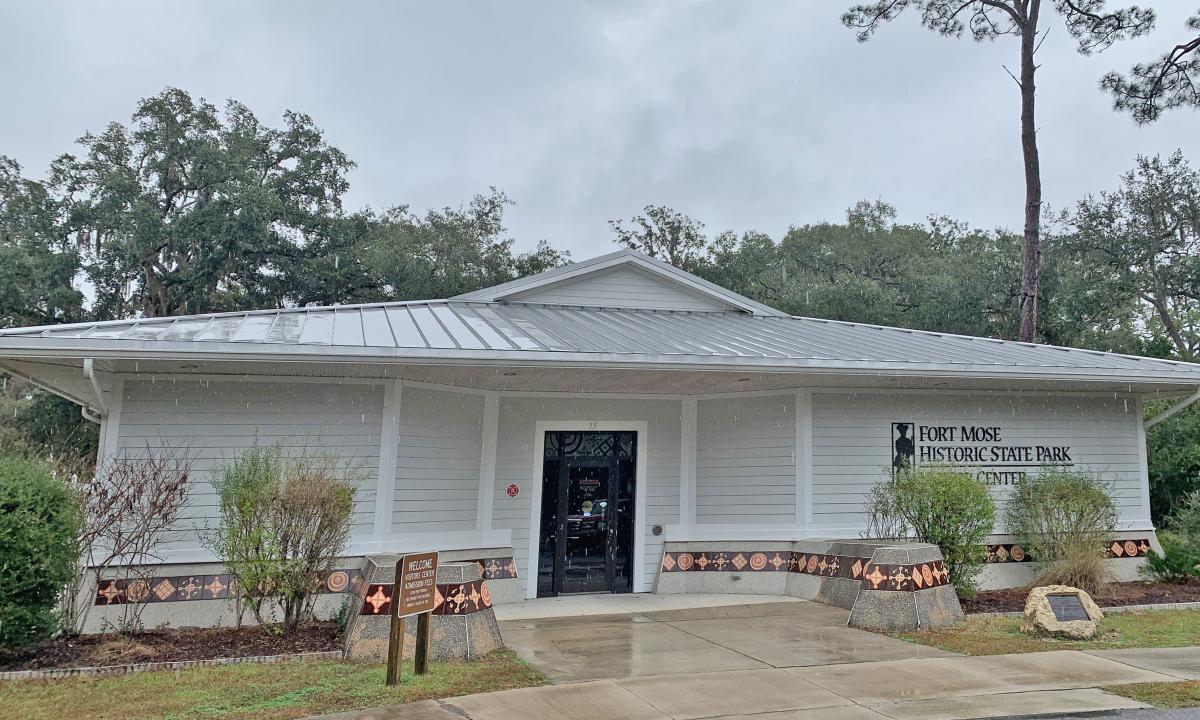 The first Underground Railroad ran south, to San Augustín, the capital of La Florida.
While the Black people who escaped to Florida were not completely free, living conditions in San Augustín were better than they would have been in Charlestown. You see, the Spanish system of slavery was very different from the British and American systems, which is where the typical image of plantation slavery comes from.
In both British and Spanish slavery systems, enslaved Black people were forcibly bound to contribute their labor to whomever bought and owned them as property instead of people. However, in Spain and her colonies, Black people who were enslaved by Spaniards were given certain legal rights.
In my hometown of Charleston, South Carolina, for example, enslaved people would perform life rituals and rites behind-the-scenes, often in secret. One such ritual (whose origins are somewhat unknown) was to "jump the broom" as a marriage ceremony. People enslaved in British colonies were not allowed to go to the courthouse or church and publicly register and celebrate their marriage.
Contrast that with the Spanish slavery system — in their deeply Catholic society, it was a matter of intense importance that ALL souls had their marriage officiated and recorded by a local priest. (It is thanks to Catholic record-keeping that historians are able to study Fort Mose at all.) Along with that, Spanish slaveholders were not allowed to separate families by selling them, and enslaved people could earn their own money, be baptized publicly, buy their freedom, and sue their masters in a court of law.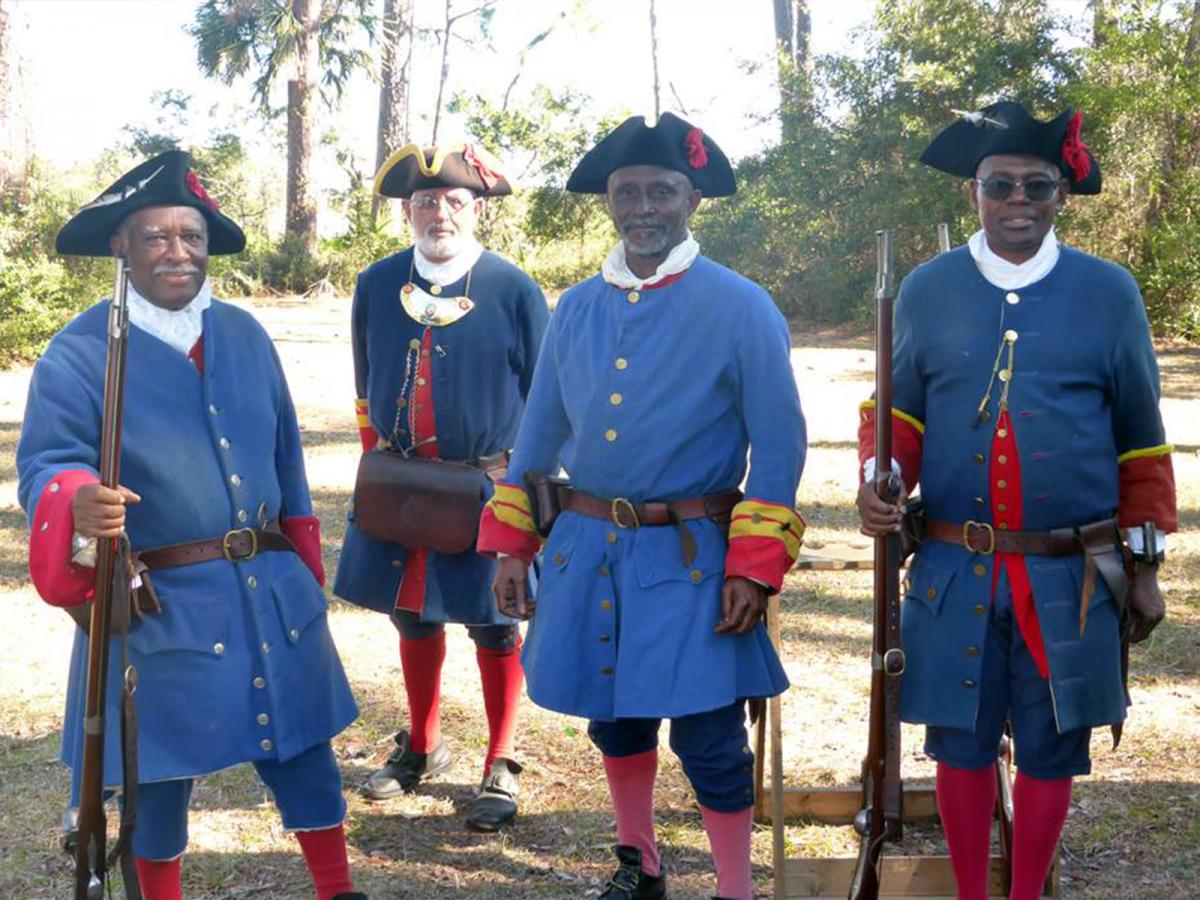 Members of the Fort Mose Historical Society dressed in the uniform of Spanish militiamen at Fort Mose Historic State Park in St. Augustine. Image courtesy of The National Park Service.
Knowing that his country's system of slavery was more desirable to the people who were enslaved by his political rivals in England, the Spanish King Charles II signed a formal policy in 1693, granting British slaves sanctuary in Spanish colonies.
On the condition, of course, that when they arrived, these formerly enslaved people would
1) convert to Catholicism, 2) join the Spanish militia, and 3) swear their service to Spain's King.
Even after escaping British slavery, the people that lived at Mose led hard lives of toil and subjugation. However, they retained some of their autonomy and many ultimately became active citizens of a larger society.
Fort Mose Established in 1738
By 1738, there were more than 100 African refugees living in San Augustín — enough to found the first legally sanctioned community of free Black people in what would later be the United States of America.
Originally named La Gracia Real de Santa Teresa de Mose in honor of Spain's patrona, Saint Teresa de Aviles, it is called 'Fort Mose' (Moe-zhay) for short. The community and fort at Mose was led by Captain Francisco Menendez, a Mandinka man who had escaped enslavement in the British colonies. (HIS story is an epic in and of itself.)
The actual remains of the military fort are only accessible to archaeologists, as the few remains left are in what is now a salt marsh, two miles North of the Castillo de San Marcos. The original village that surrounded the fort was lost when Henry Flagler dredged up that section of marshland to use as backfill for the growing downtown area. In other words, the original village of Gracia Real de Santa Teresa de Mose is buried somewhere underneath King Street.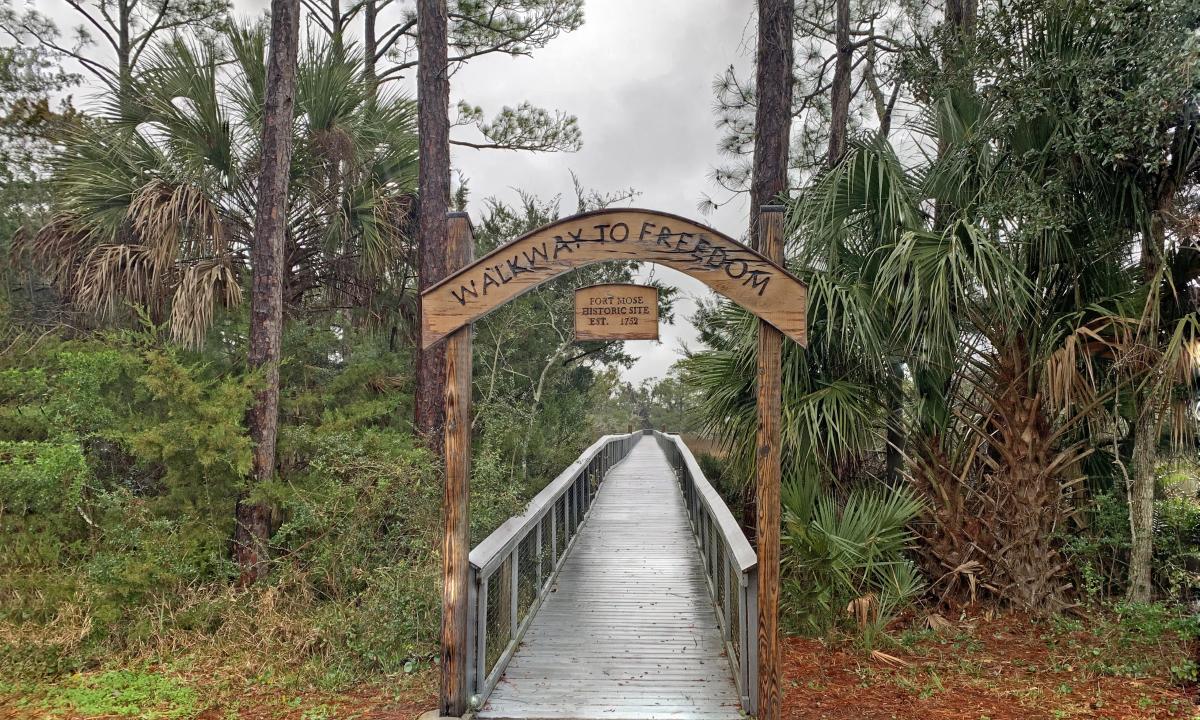 Despite the lack of the actual fort, the history of Fort Mose is presented and protected at Fort Mose Historic State Park. This twenty-four-acre state park offers nature trails and other outdoor amenities, allowing the beauty of the site to emphasize its unique and powerful history. As you explore the grounds, you'll find several panels which discuss the history of Fort Mose, while the Visitor's Center, or you can enjoy a wonderful museum with artifacts, maps, video and audio content, and interactive displays.
If you're interested in learning about the full breadth of St. Augustine's history, Fort Mose Historic State Park is a necessary stop on your journey.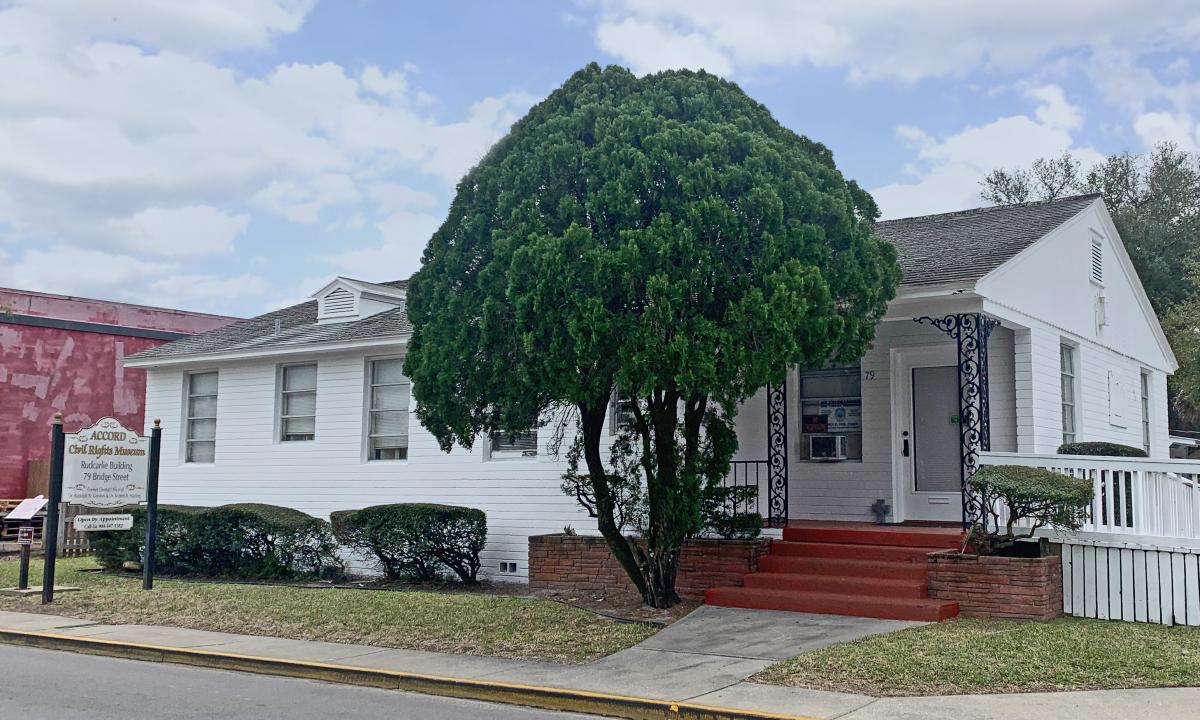 In Saint Augustine, Florida, the summer of 1964 was "long, and hot" for two reasons: the sun beat down with oppressive humidity and race relations in the city came to a contentious boil. Local activists and impassioned people from across the country participated in marches, sit-ins, lay-ins, pray-ins, and even wade-ins all over the Ancient City.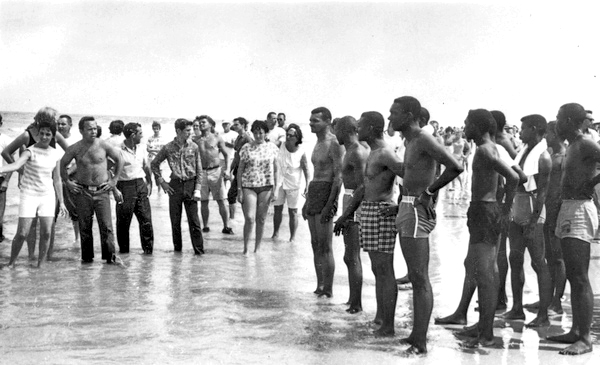 The beaches were a prominent arena for Civil Rights demonstrations in the segregated South. Here, integrationists and Segregationists gather on Saint Augustine Beach in Saint Augustine, Florida. Image courtesy of Florida Memory.
St. Augustine was called "the most racist city in America" by Dr. Martin Luther King, Jr. After years of struggles and violence between the Black and White citizens of St. Augustine, activists in town requested the support of the Southern Christian Leadership Conference (SCLC) and Dr. Martin Luther King, Jr. in 1964. Their collaboration resulted in a concentrated strategy wherein activists participated in consecutive nightly demonstrations over a period of five weeks in June and July of that year.
At the backbone of the St. Augustine Movement were local individuals who rose up to protest the subjugation they experienced in their day-to-day lives.
One such local leader was Dr. Robert B. Hayling, whose dental practice once occupied 79 Bridge Street, the current site of the ACCORD Civil Rights Museum.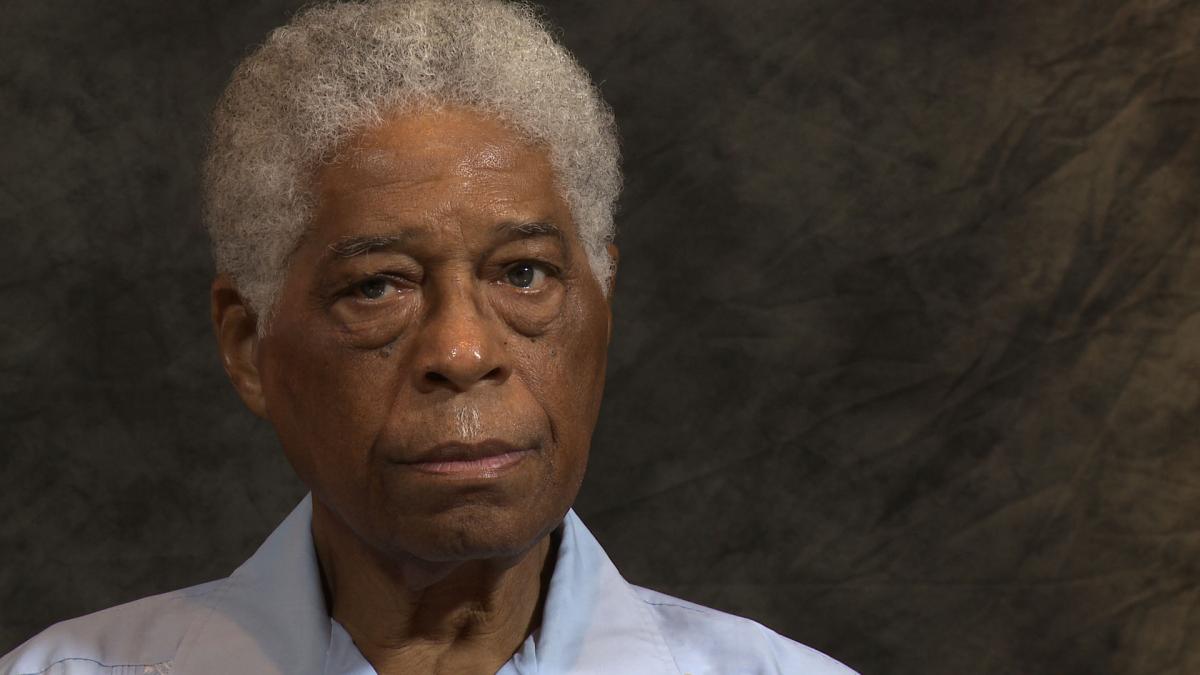 Dr. Robert B. Hayling was a brave leader during the St. Augustine movement. The ACCORD Civil Rights Museum is in the building of his dental practice. Image courtesy of Library of Congress.
A Museum Founded to Honor Local Heroes
This museum was founded in 2014 by the Anniversary to Commemorate the Civil Rights Demonstrations, Inc., or ACCORD. Their mission is to "remember, recognize, and honor the heroes and sheroes" of the Civil Rights Movement in St. Augustine. The events that took place in St. Augustine during the summer of 1964 were pivotal to the passing of the 1965 Civil Rights Act by the Supreme Court. ACCORD tells the stories of these individuals through several informative exhibits.
Their collection of artifacts and documents is exhibited within the Rudcarlie Building, a historic dental office in which Dr. R.B. Hayling and other local leaders organized non-violent demonstrations to protest segregation. During his time working in the city, Dr. Martin Luther King, Jr. also attended meetings in this building.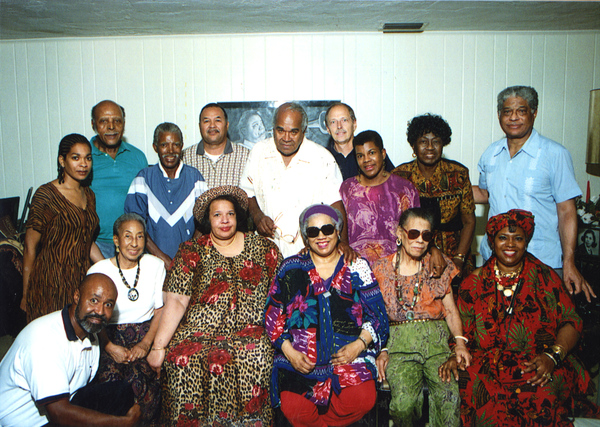 Locals to St. Augustine, Florida organized and participated in protests against segregation in private and public spaces. Image courtesy of Florida Memory.
The ACCORD organization was actually founded in 2004, ten years before their museum was opened. The first mission of the organization was to honor the unsung heroes of the Civil Rights Movement in St. Augustine.
Out of this idea, The ACCORD Freedom Trail was born. The trail is a series of markers across the city — thirty-one total — which commemorate important events of the St. Augustine Civil Rights Movement on the very grounds that they occurred. The trail is quite the hike if you're on foot, but perfect for biking.
Here is a link to the full list of locations on the ACCORD Freedom Trail.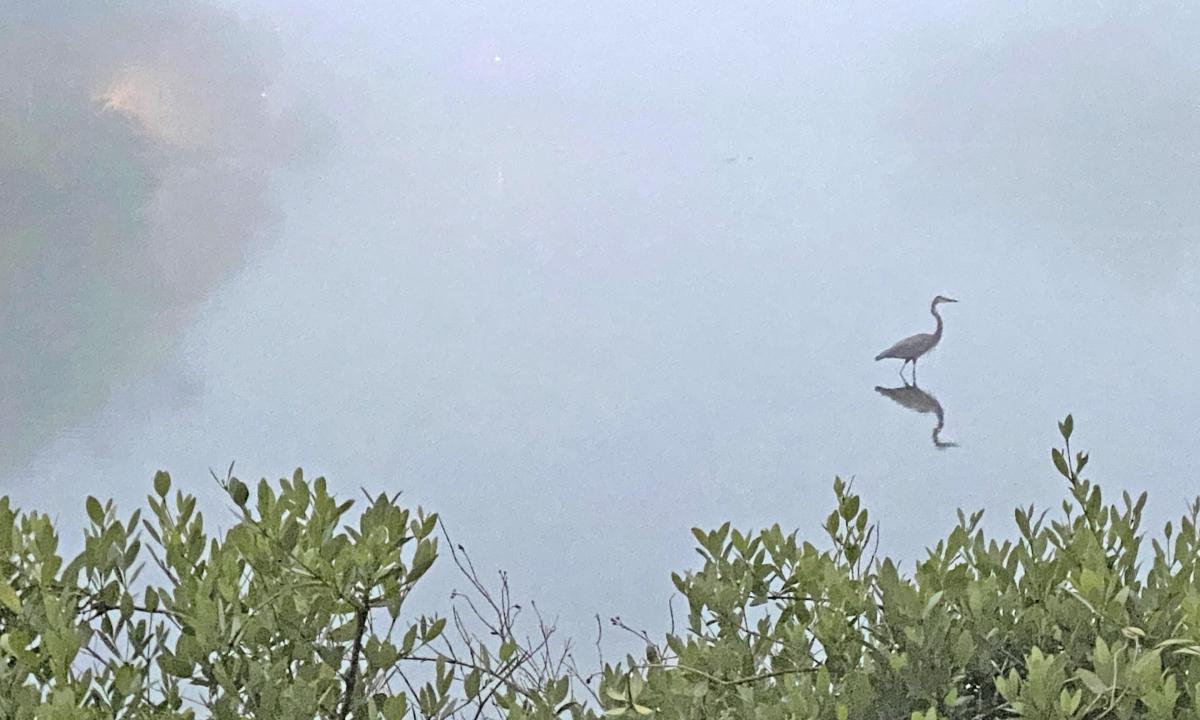 Now that you've some idea of the history behind the Black History museums in St. Augustine and the different eras of history they cover, we implore you to visit these sites for yourself and explore their exhibits.
Centuries of history cannot be covered in a single article — learn with your boots on the ground!