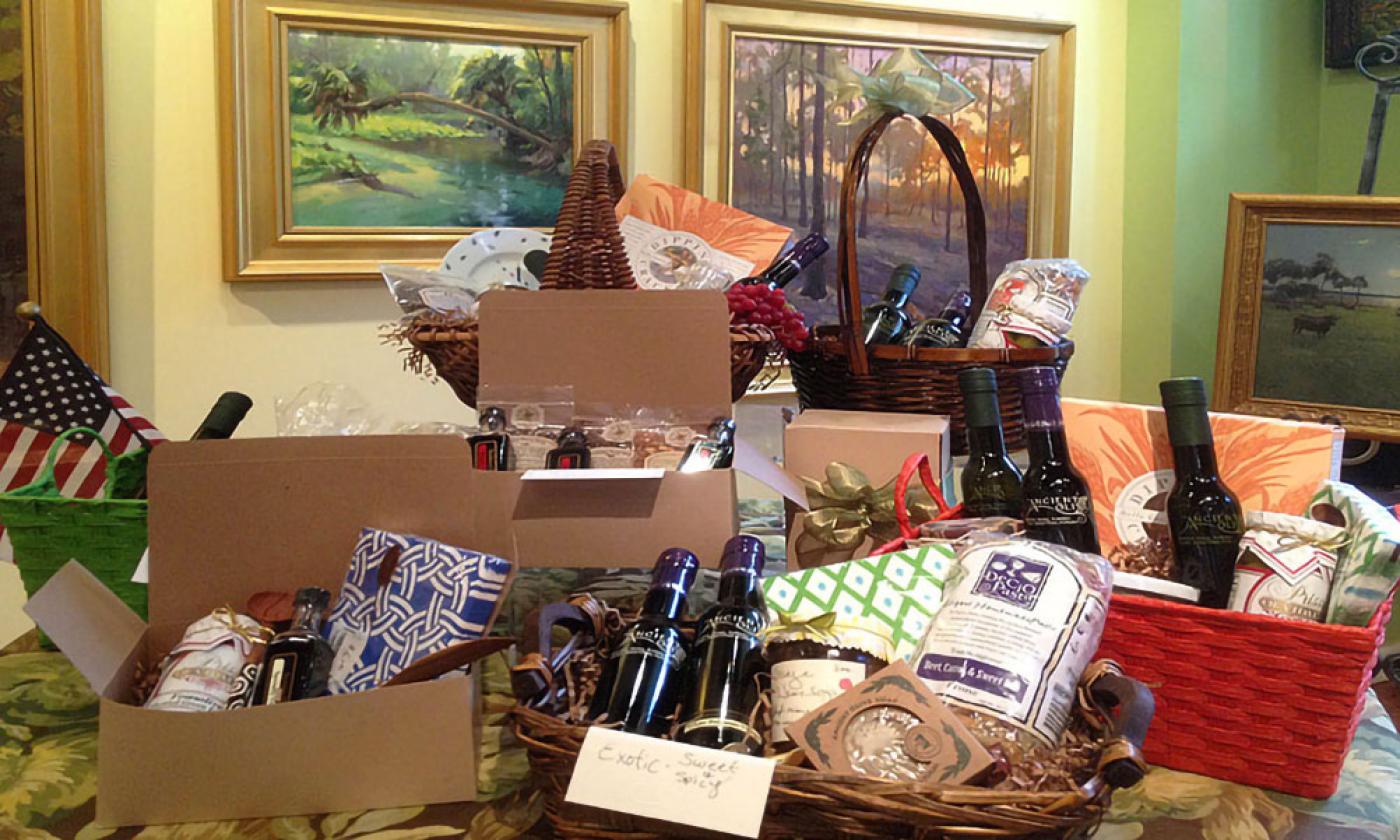 Currently closed.
Mon - Thu:
10:00 am - 7:00 pm
Fri - Sat:
10:00 am - 8:00 pm
The Ancient Olive, located in St. Augustine's historic district, sells freshly made olive oils and balsamic vinegars from around the world, ranging from Tunisia to Greece, Italy, and Australia.
The Ancient Olive is dedicated to purity and integrity in every bottle and culinary item they sell. Guests are encouraged to sample the variety of olive oils and vinegars. The shop also sells gourmet pantry items such as French mustards, dry-cured sausages, and hand-crafter pastas, as well as cocktail mixers, bath and body products, and cooking utensils.
The Ancient Olive is located in the Casa Monica Resort building at 47 King St. in downtown St. Augustine, FL 32084.
Currently closed.
Mon - Thu:
10:00 am - 7:00 pm
Fri - Sat:
10:00 am - 8:00 pm