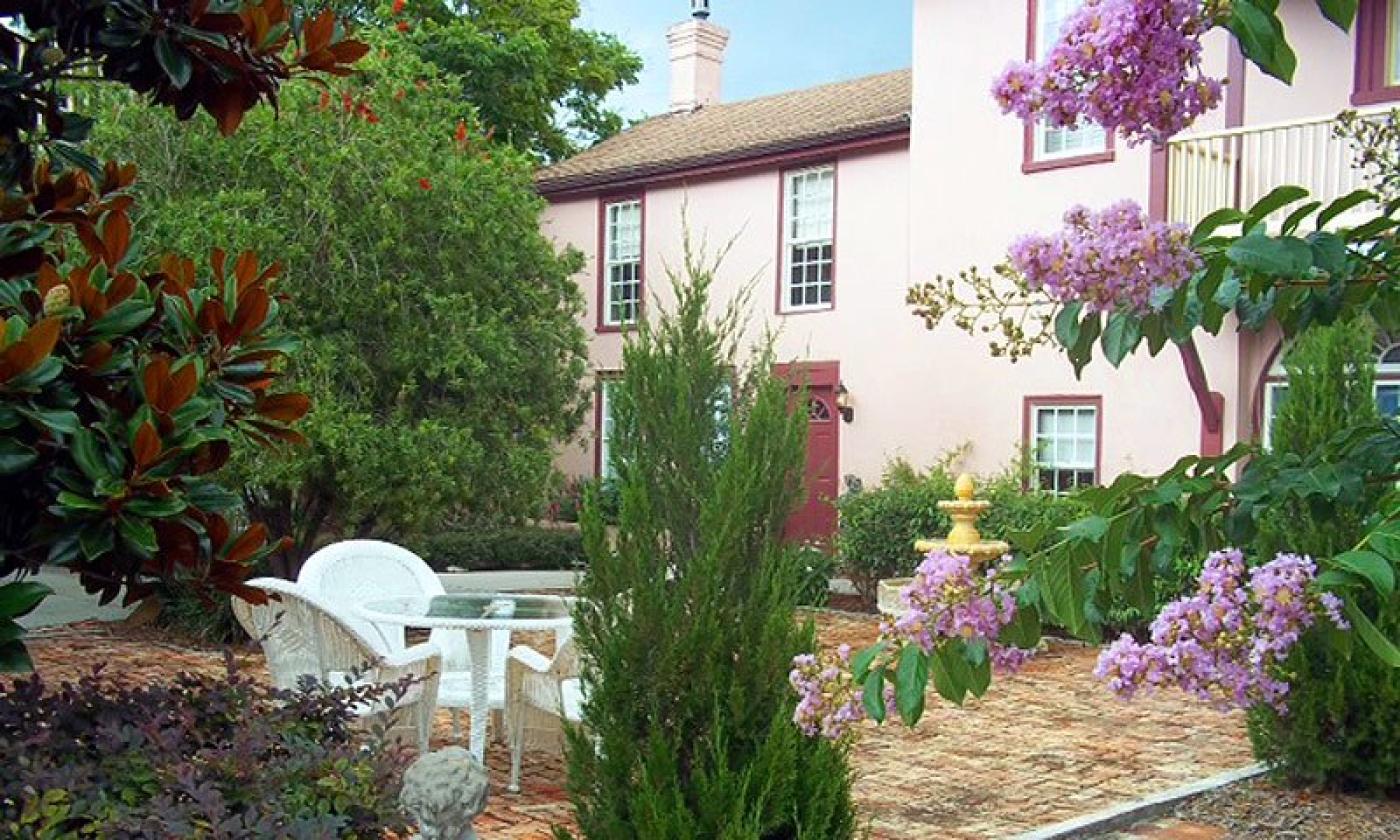 Check in 3 pm - 8 pm
Check out 12 pm
Casa de Solana Bed & Breakfast, located on the oldest street in St. Augustine, as been standing for over 259 years. The inn is a testament to the history, elegance, and romantic atmosphere of the nation's oldest city. With its unique blend of old-world charm and modern convenience, the bed & breakfast welcomes guests (and their pets) with open arms.
Amenities: Private baths (some with whirlpools), private balconies, free WiFi, free parking, and a delicious hot breakfast every morning, with home-made cookies offered throughout the day.
Check in 3 pm - 8 pm
Check out 12 pm