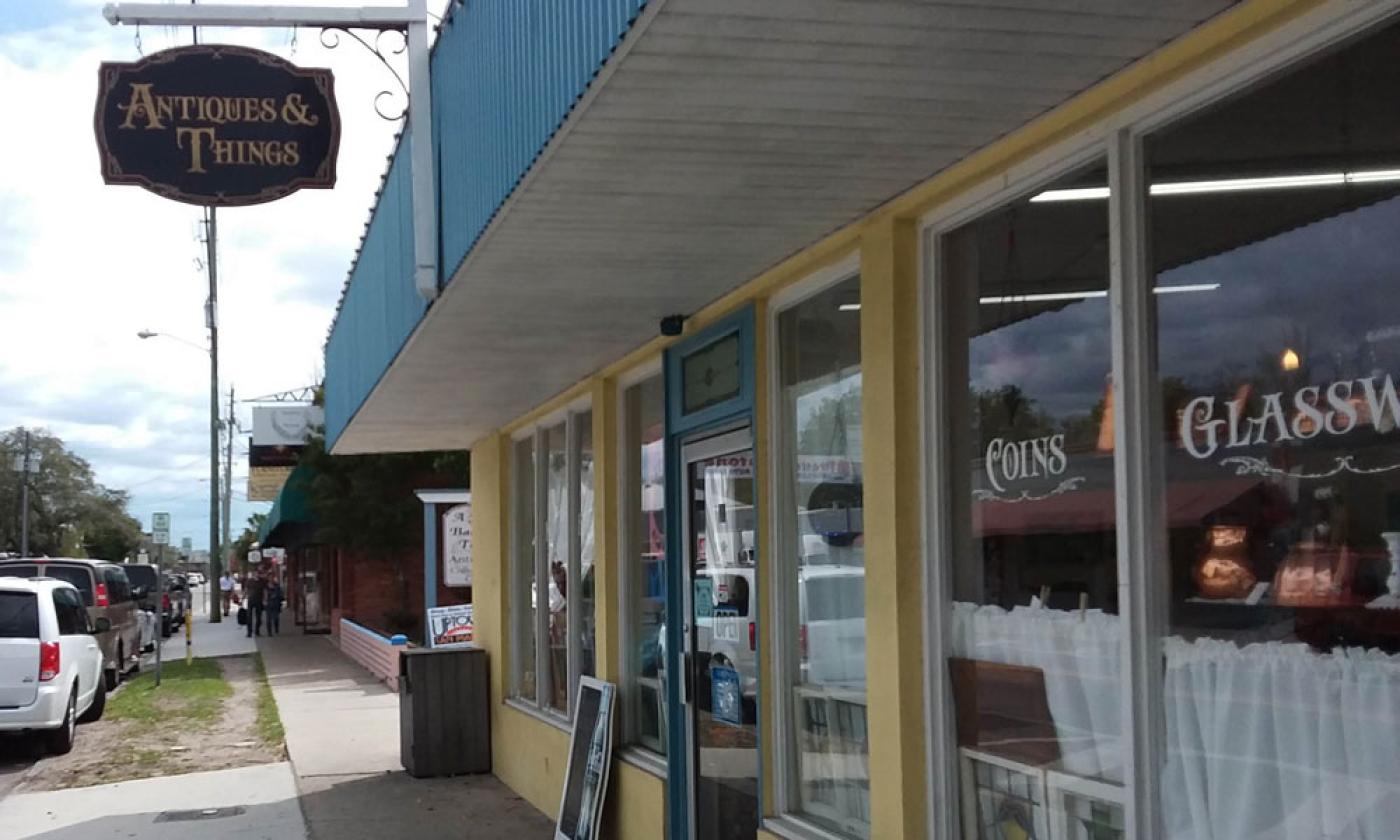 Currently closed.
Mon - Thu:
10:30 am - 5:00 pm
Fri - Sat:
10:30 am - 5:30 pm
Antiques & Things, located on San Marco Avenue in St. Augustine, offers a large collection of antiques and unique items.
While their items are mostly antique and vintage, a few new things can be found, as well as a few surprising objects — they once had a seven-foot tall statue of a golfer, and they've had a full-size astronaut suit.
Antiques & Things offers vinyl records, old jewelry, a line of furniture finishes, and many antiques.
Antiques & Things is located in the Uptown San Marco shopping district, at 62 San Marco Avenue.
Currently closed.
Mon - Thu:
10:30 am - 5:00 pm
Fri - Sat:
10:30 am - 5:30 pm