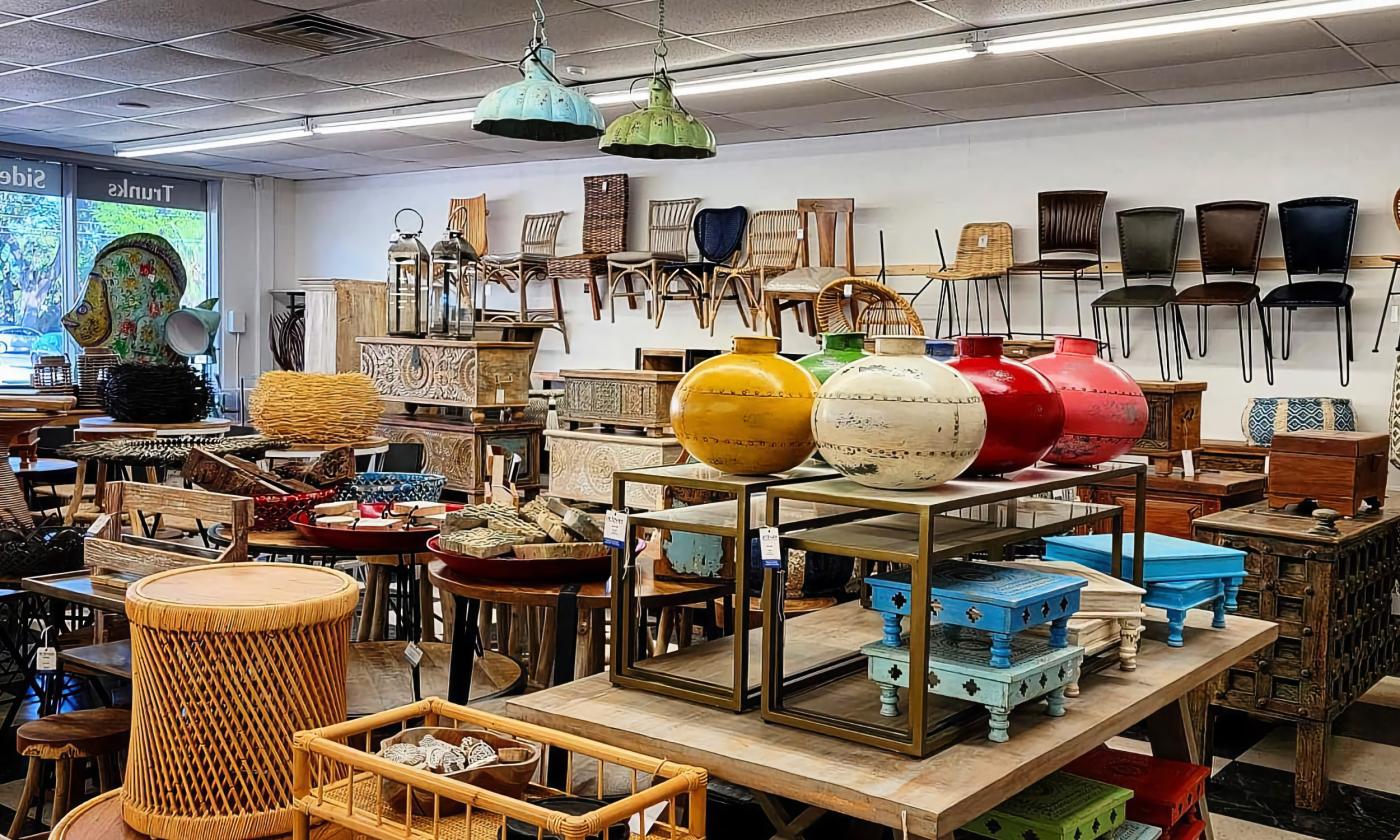 Currently closed.
Tue - Sat:
11:00 am - 6:00 pm
Artisan Furniture and Finds presents a large store packed with furniture and accessories from around the world. From a giant painted-tin tropical fish for the yard, to Asian tables, rattan patio furniture, and cabinets and curios of various kinds, Artisan Furniture and Finds sells items that provide a bit of whimsy, old world charm, and colorful touches.
One line of products features tables and counter stools made with parts from old bicycles. They also sell large, carved wooden wall hangings, metal urns, and wooden dough bowls to display on a dining or entry table.
Items for sale are made with teak and other wood, as well as metal, rattan, and fabric. While many of the products found at Artisan Furniture and Finds are heavier furniture and larger accessories, they also sell smaller items, canvas bags, and furniture suitable for small spaces.
The slightly crowded aisles and diverse inventory invite guests to spend time browsing the store for fun and to find the right piece of furniture, useful bag, or accessory for home, beach home, or gift.
Currently closed.
Tue - Sat:
11:00 am - 6:00 pm