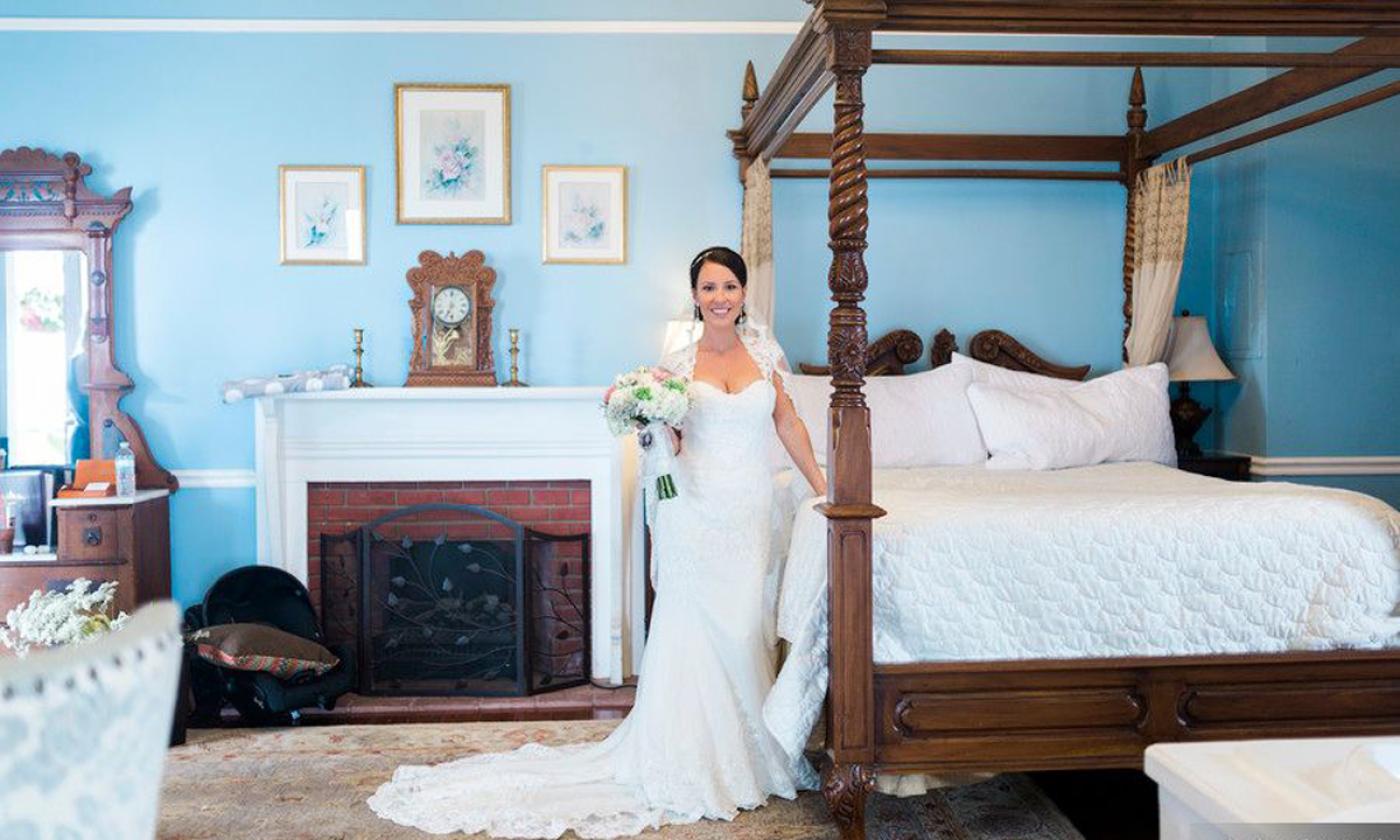 The Bayfront Marin House can help bridal couples tell their unique love story and create their perfect wedding in Historic Downtown St. Augustine or on Vilano Beach.
Located in Historic Downtown, The Bayfront Marin House is a beautifully restored bed and breakfast that can provide a lovely place for loved ones to stay, as well as offer multiple options where couples may choose to host their wedding, elopement, or vow renewal. The experienced wedding consultants at the Bayfront Marin House can help couples choose a location that speaks to their love and to the things that bring them joy.
Options include a Victorian gazebo that's adorned with sheer curtains, an intimate ceremony on the sands of Vilano Beach, or in the stone-wall-enclosed secret courtyard of an historic home that was built in 1790.
Photographer: Ashley Steeby
The wedding consultants at Bayfront Marin House excel at learning about each couple and making sure their wedding reflects their joys, and dreams. They can be reached at (904) 824-4301.
Capacity: Up to 60 Guests, seated or standing.
Cover photo by Lisa Siva Photography