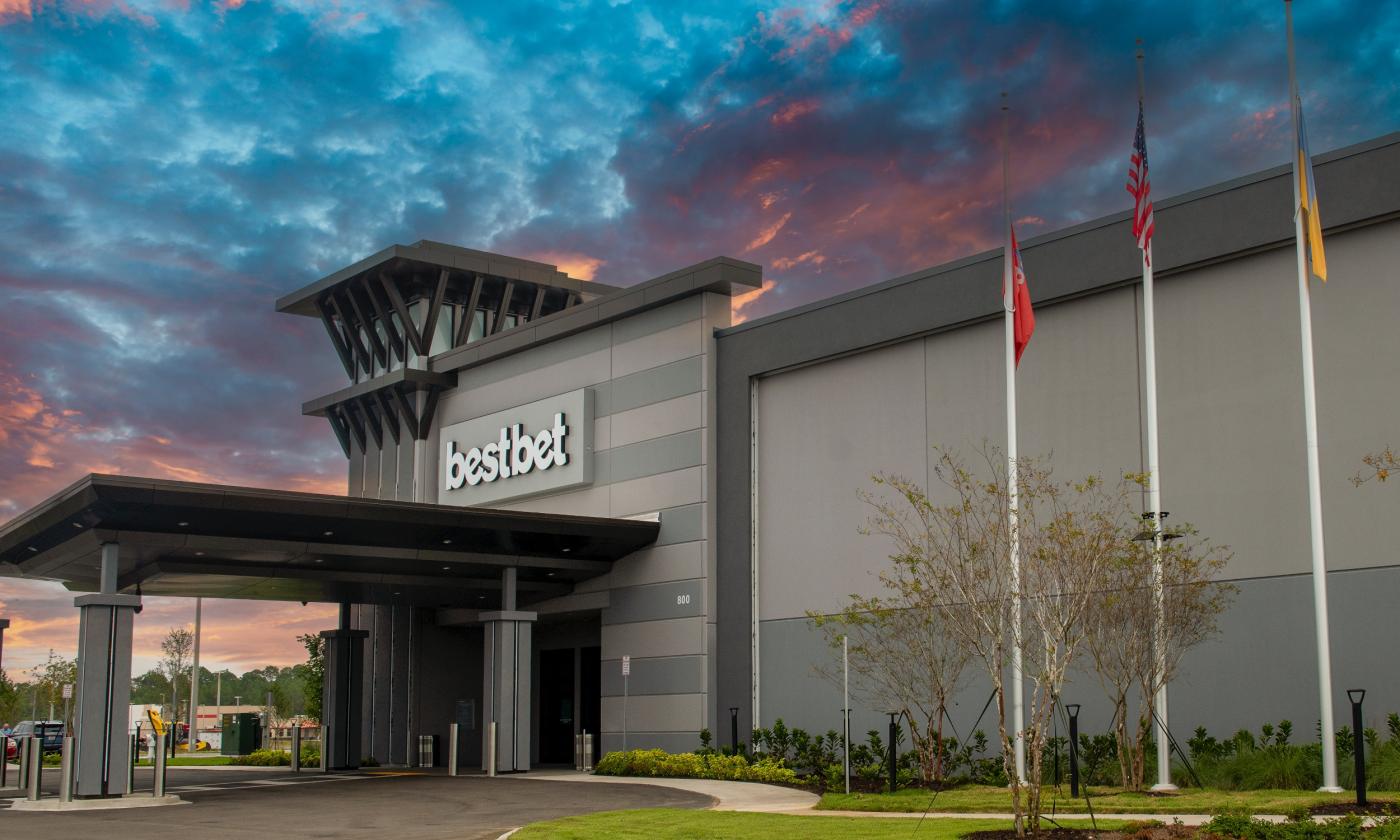 Currently open.
Mon - Fri:
10:00 am - 4:00 am
bestbet is open 7 days a week
Those who like the excitement of the poker tables, or betting on sports, and those who just want to experience something different in St. Augustine, will enjoy spending time at bestbet in St. Augustine. Located at 800 Marketplace Drive, just off I-95 and State Road 207, bestbet offers 10 poker games, tournaments, and a simulcast room for those who want to watch and bet on sports.
Poker
The poker rooms are open from 10:00 a.m. to 4:00 a.m on Monday through Friday and for 24 hours on Saturday and Sunday. They offer 10 different poker games, including Texas Hold'em, three versions of Phi Gow Poker, Ultimate Texas Hold'em, I Luv Suits, One Card and Three Card poker, DJ Wild Stud Poker, three kinds of Omaha, and two versions of 7 Card Stud.
The variety of games ensures that players of every level will be engaged and entertained, and their fun, friendly atmosphere, and helpful and knowledgable dealers, make it easy to get involved. The tournaments at bestbet attract players from all over the U.S., and in addition to hosting tournaments for professional players, they offer local tournaments with low buy-ins.
Simulcast
In the Simulcast Room, the Mutuel Operation is open on Monday through Saturday from 11:30 a.m. to 11:30 p.m. and on Sunday from 11:30 a.m .to 8:00 p.m. The large, comfortable room has numerous large-screen TVs for a great view of every race and event, from thoroughbred and harness racing to greyhound racing and Jai Alai.
Dining
The restaurants at bestbet in St. Augustine offer table service in the Simulcast room and two menus: the Sports Bar Menu and St. Augustine Sushi. bestbet Grill offers starters handhelds, wings, and salads. Their handhelds include Reubens, Italian subs, cheeseburgers, and more. Breakfast is served all day and includes omelets, egg sandwiches, hash browns, and grits.
In addition to a sushi menu, bestbet serves miso soup, a variety of Asian salads, ramen, dumplings, and more. Sushi rolls include uncooked, cooked, and vegetarian varieties, and they offer sashimi as well as tempura items
In St. Augustine, bestbett has a full bar with draft and bottled beers, wines by the glass and various spirits.
Venue
The Group Sales Director at bestbet will help plan parties, fundraisers, and teambuilding events. Their experienced team will help plan birthdays, anniversaries, bachelor and bachelorette parties, holiday gatherings and fundraisers for non-profit groups and sports teams.
Only those who are 18 or over may enter the bestbet facilities.

Currently open.
Mon - Fri:
10:00 am - 4:00 am
bestbet is open 7 days a week
Have a Question?