Bob's Bait & Tackle
6805 US 1 South, St. Augustine, FL, 32086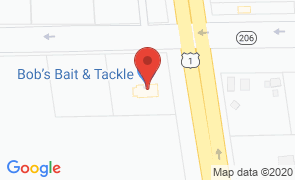 Hours
of Operation
Sun - Sat:
6:00 am - 6:00 pm

Summer hours open daily 6:00 a.m. to 6:00 p.m.
Bob's Bait & Tackle is as old South fishing as it gets. With everything from live bait (fiddler crabs, worms and shrimp) to lures, leaders, lines, nets and poles, this shop is a great roadside attraction as well as a true source of equipment for fishing persons.  

Located south of St. Augustine, at the corner of US 1 and SR 206, Bob's Bait & Tackle also offers live bluegrass music one Sunday afternoon a month, as well as a mini grocery store with fresh vegetables, boiled peanuts, and going-fishing-lunch-planning, to include Honey Buns, Pepsi, and pickled sausage. At Bob's Bait & Tackle you'll also find boat parts, safety equipment, ice, beach toys and advice on local fishing holes.

No Reviews Yet...

Be the first to Review Bob's Bait & Tackle !




Restaurants
Near Bob's Bait & Tackle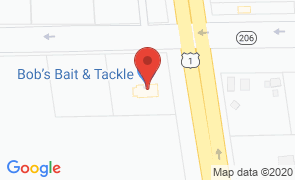 Bob's Bait & Tackle
6805 US 1 South, St. Augustine, FL, 32086
(904) 794-7501
Hours
of Operation
Sun - Sat:
6:00 am - 6:00 pm