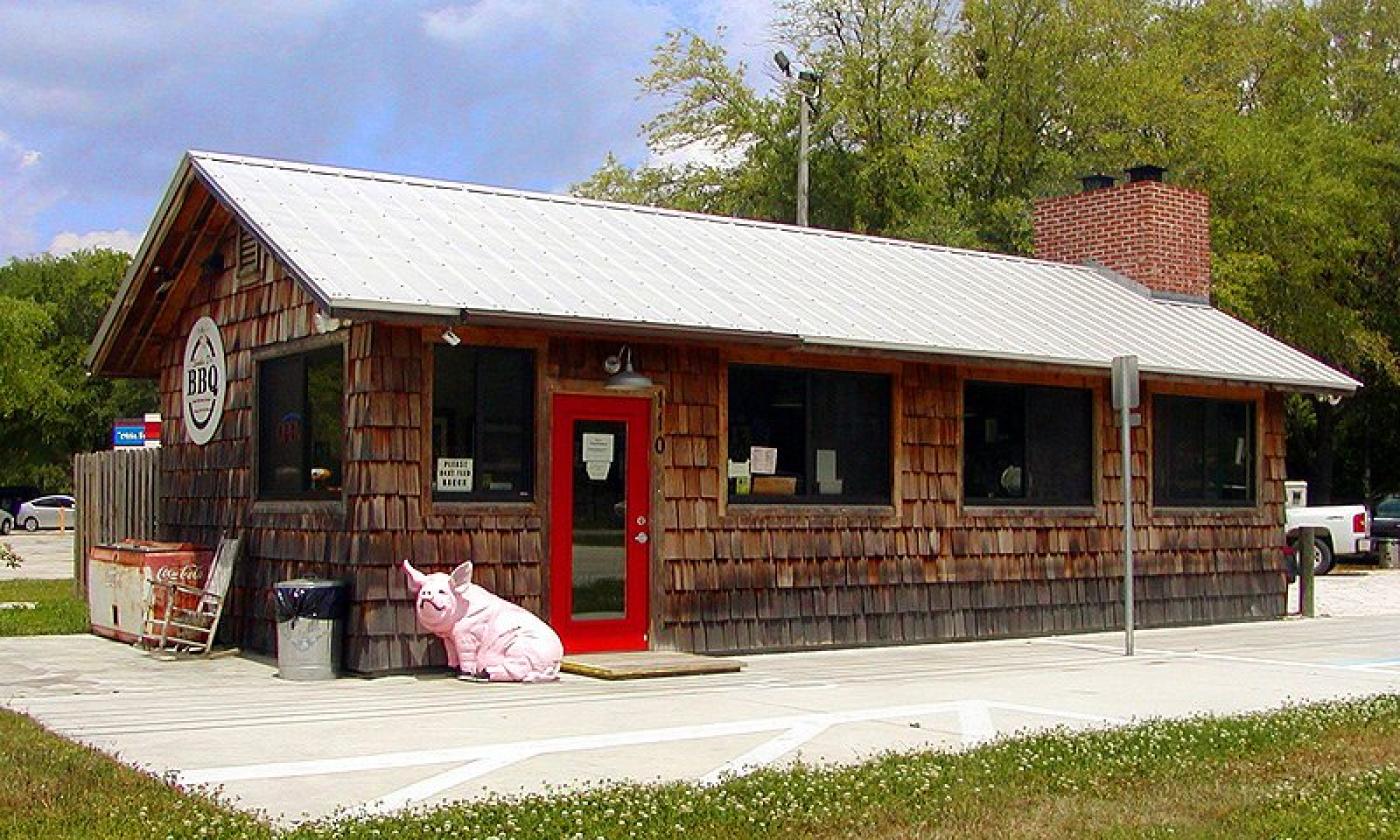 Mon - Sun:
11:00 am - 7:30 pm
Smokin' D's BBQ, located at the corner of U.S. Route 1 and S.R. Route 206, offers fresh-smoked barbeque to those south of St. Augustine and on the area's southern beaches.  Every day, the crew at Smokin' D's prepares ribs, pork, brisket, chicken and turkey. They offer a number of platters and sandwich options, and each full meal comes a choice of sides and sauces, plus toast. There are four sauces to sweeten or spice the meal, and the three sides — baked beans, rice, and coleslaw — can also be purchased in pints.  
Smokin' D's BBQ serves slow cooked and hand-cut fresh meat and they never sell yesterday's meat. In fact, they much prefer waking up early and smoking as much barbeque as they guess their customers will consume that day. If they guess wrong and the meat runs out, they close early. 
There are one or two tables and a stump or two, but must locals and savvy visitors simply buy their meal to go.
Smokin' D's caters, offers picnic and "beach bucket" meals to go, and will gladly feed your crowd.
Those closer to St. Augustine's historic downtown may want to check out Smokin' D's north location on Ponce de Leon Boulevard.
Mon - Sun:
11:00 am - 7:30 pm