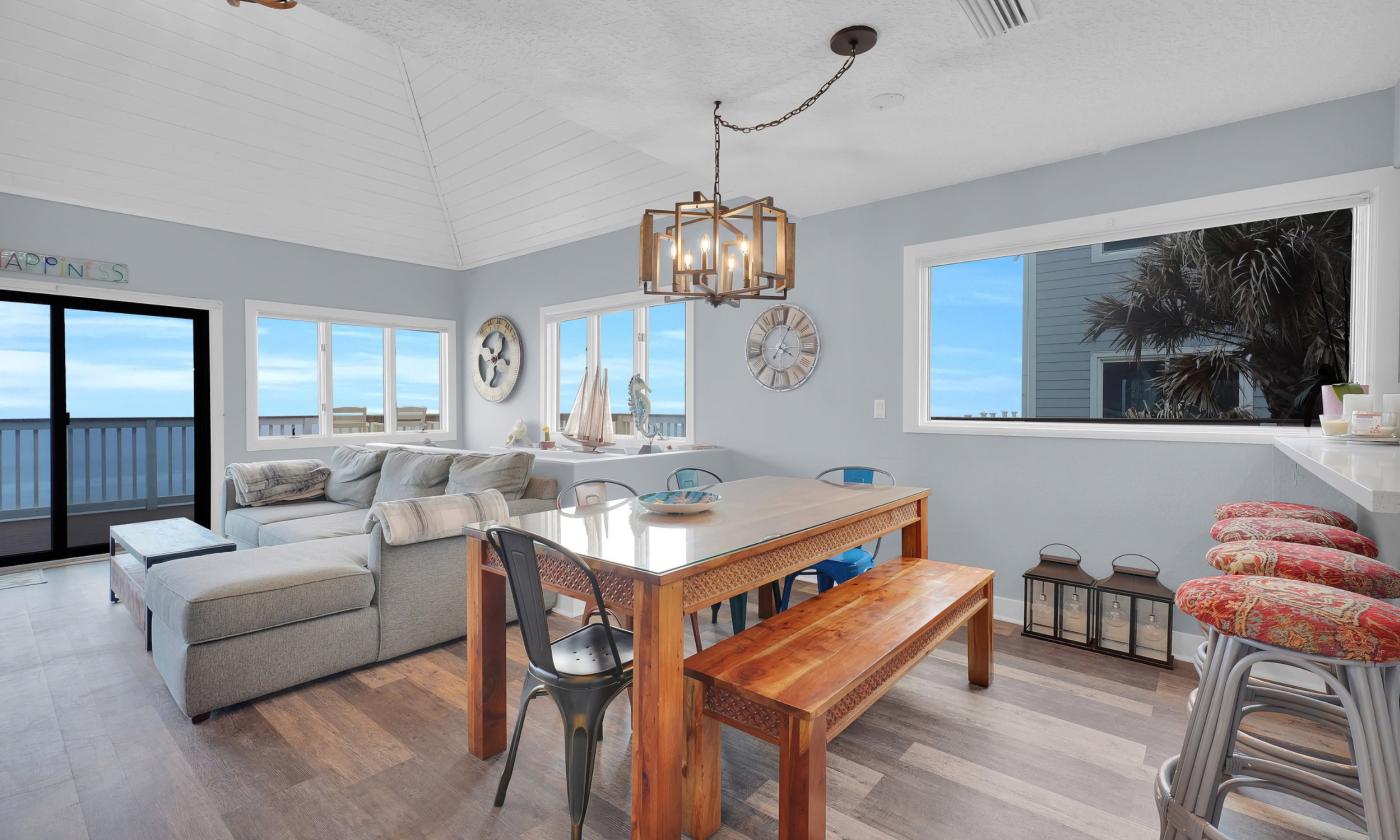 Five Star Property Management provides luxury rentals on St. Augustine's beaches. The company rents units by day, week, or month, and also has long-term rentals. Five Star Property Management offers only high-end rentals in pristine condition. 
Each unit has one to six bedrooms with oceanfront and intercoastal views. All rentals contain bright coastal, modern, or mid-century modern-styled decor with kitchens and kitchenettes with state-of-the-art cookware.
Some amenities at Five Star Property Management rentals may include a jacuzzi, pool, fireplace, washer, dryer, dishwasher, HDTV, wrap-around deck, wet bar, and private balcony. The up-scale amenities, convenient locations, and spacious accommodations make the rental properties at Five Star ideal for large groups or families looking for a luxurious beach getaway.