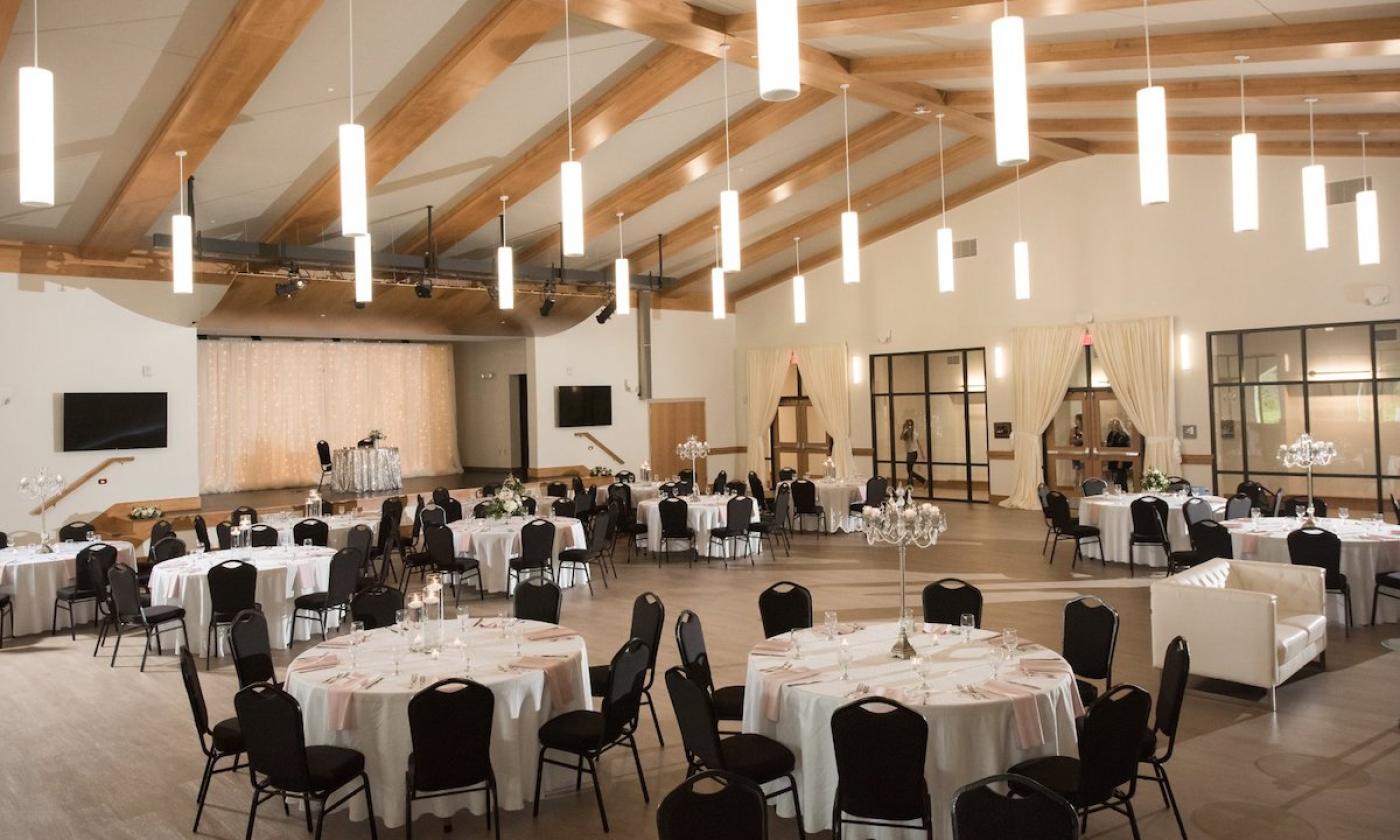 Celebration Hall at St. Anastasia Catholic Church can accommodate a wedding reception, anniversary celebration, family reunion, conference, meeting, theater production, and other special gatherings. Fully equipped to host an event for up to 300 people, the hall has 400 parking spaces, a kitchen, high-speed internet, state-of-the-art technology, and meeting rooms. The site also includes a nursery, rehearsal space, and a grand hall.
The cascading ceilings and full-length windows that open to the scenic ponds as well as the colonnades, gardens, and Spanish flair allow Celebration Hall to be a picture-perfect place inside and out.
Capacity: Up to 300 Guests, seated or standing.
Upcoming Events
| Event | Date | Time |
| --- | --- | --- |
| Florida's Birding & Photo Fest - 2023 | Wednesday, April 19th, 2023 | 3:00 pm - 8:00 pm |
| Florida's Birding & Photo Fest - 2023 | Thursday, April 20th, 2023 | 3:00 pm - 8:00 pm |
| Florida's Birding & Photo Fest - 2023 | Friday, April 21st, 2023 | 3:00 pm - 8:00 pm |
| Florida's Birding & Photo Fest - 2023 | Saturday, April 22nd, 2023 | 3:00 pm - 8:00 pm |
| Florida's Birding & Photo Fest - 2023 | Sunday, April 23rd, 2023 | 3:00 pm - 8:00 pm |