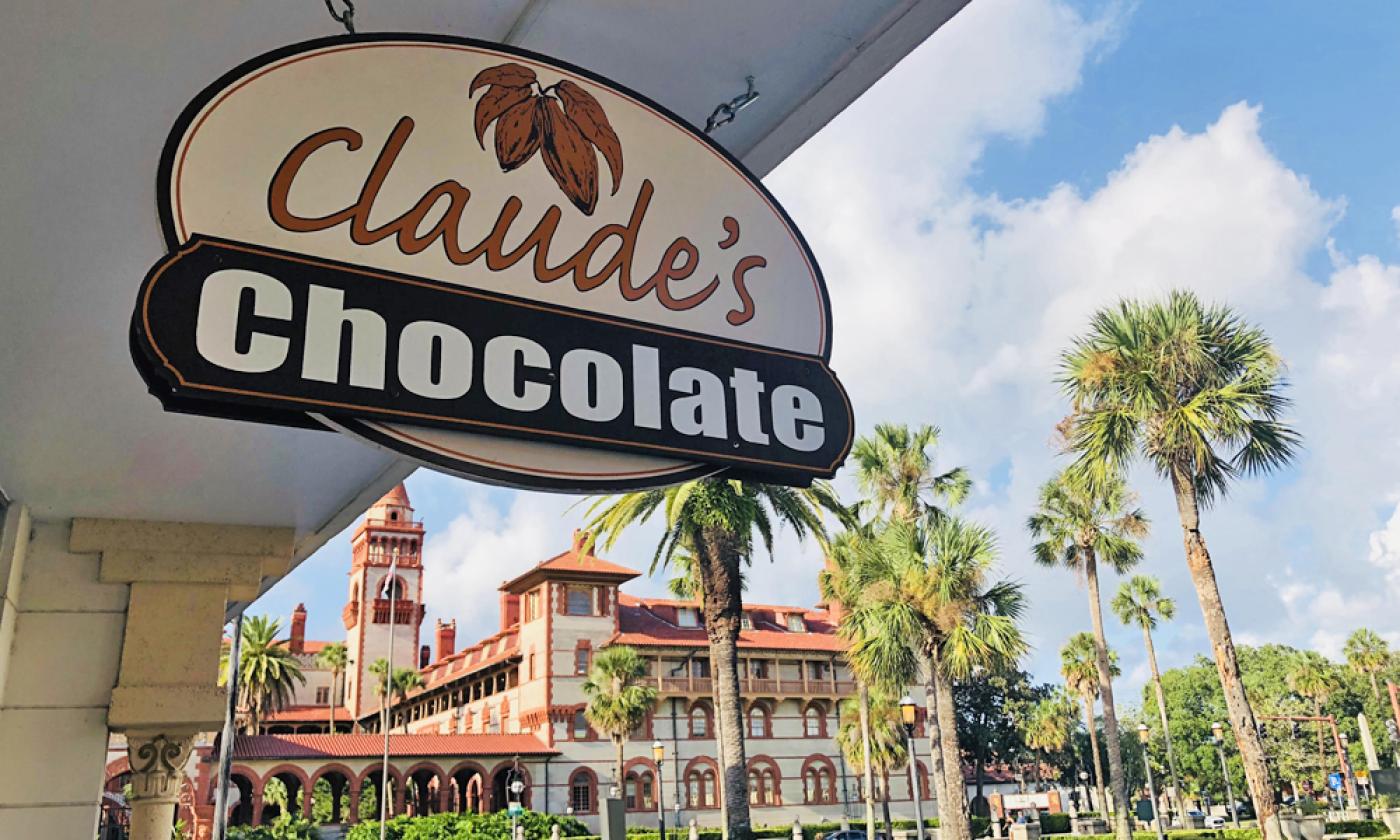 Currently closed.
Mon - Wed:
11:00 am - 6:00 pm
Fri - Sat:
11:00 am - 7:00 pm
Chef Claude Franques and his wife Nicole left a life in New York City to settle in beautiful St. Augustine. Together, the duo bring their luxurious, hand-made European chocolates to visitors and locals alike. Claude, once a respected and renowned Manhattan chef, brings passion and creativity to creating fine, high-end chocolate.
This specialty shop offers exotic varieties of bon-bons and truffles, signature hot chocolate, all varieties of chocolate bars, white chocolate bark, and chocolate-covered nuts and fruit. Every chocolate at Claude's is a special creation that is made with intense care and skill, and many of the creations are seasonal. In addition to confectionery, Claude's serves coffee and gelato.
Claude's is dedicated to providing guests with carefully crafted treats and a pleasant shopping experience. Guests can inquire about custom creations for birthdays, weddings, anniversaries, and corporate events.
Currently closed.
Mon - Wed:
11:00 am - 6:00 pm
Fri - Sat:
11:00 am - 7:00 pm