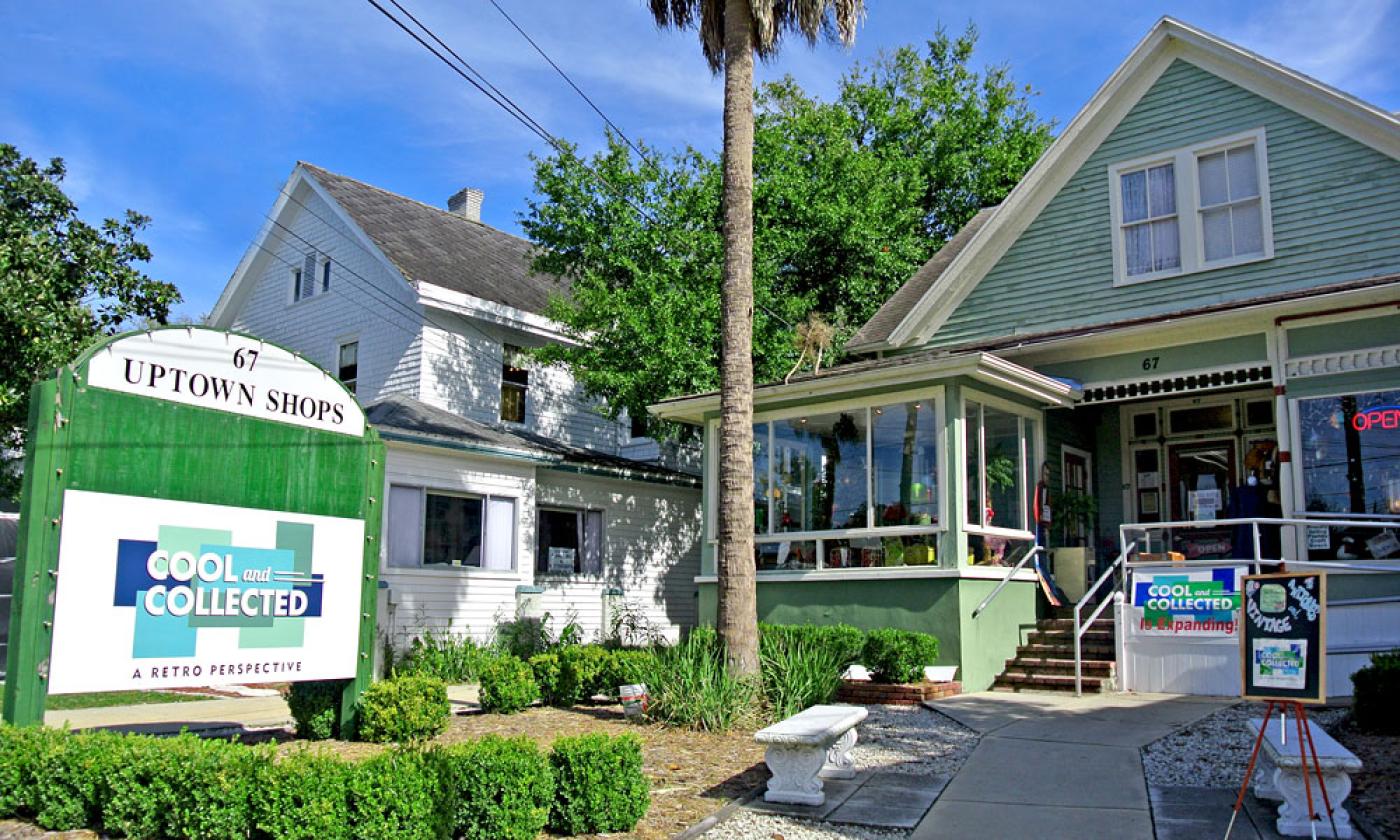 Currently closed.
Mon - Sat:
10:00 am - 6:00 pm
Cool and Collected presents unique vintage items in St. Augustine's Uptown district.
This shop of many rooms sells clothing, kitchen ware, furniture, and more from the 30s, 40s, 50s, 60s, 70s.
Visitors and locals enjoy wandering from room to room, finding great art pieces, home decor, clothing, shoes, house wares, furniture, novelty items and much more. Each item is handpicked and added to their collection.
This shop is located at 67 San Marco Avenue in the Uptown Shopping District
Currently closed.
Mon - Sat:
10:00 am - 6:00 pm