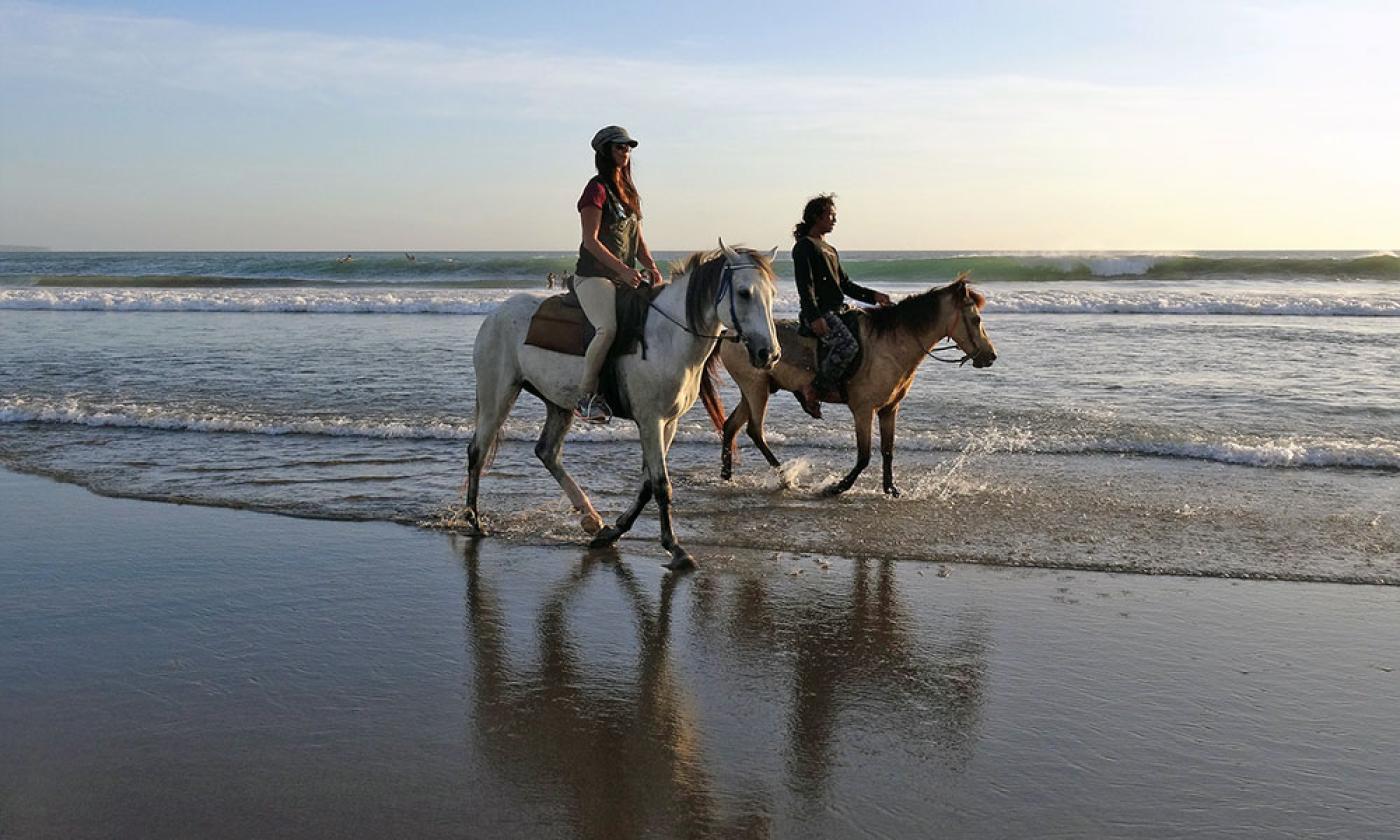 Crescent Beach is a beautiful stretch of the Florida coast just south of St. Augustine. It gets its name from the natural shape on the coastline. The hard-packed sand lends itself to activities including beach bike rides, walks, frisbee, and volleyball.
Visitors can enjoy relaxing on the beach or participating in a variety of water sports like surfing, swimming, and boogie boarding, as well as boating from the marked public access points on A1A.
Crescent Beach is a small community with little commercial development. There are plenty of beach house rentals, condos, and cottages available here. Wooden decks and flyovers provide a safe access to the beach across the protected sand dunes.
Beach Access and Facilities
Minimal vehicle beach access is offered at the Crescent Beach Ramp on Cubbedge Road. A nominal access fee for driving on the beach is charged daily from March 1 through August 31, and then only on Friday, Saturday, and Sunday through September. Visit here for more information. Rules for driving on the beach are clearly posted and are strictly enforced for the safety of beachgoers. 
From May 1 through September 30 driving on the beach is allowed only from 8:00 a.m. to 7:30 p.m.
From October 1 through April 30, driving on the beach is allowed only from 9:00 a.m.  to 5:00 p.m
Horseback riding is allowed during designated times only with a special permit. More information is available here.
This map shows all beach access points in St. Johns County, and will note the walkover points and footbridges that are currently closed.