Dazzlin' Sea Cows
Located in the mall just south of the Medieval Torture Museum
106 Saint George Street, L, St. Augustine, FL, 32084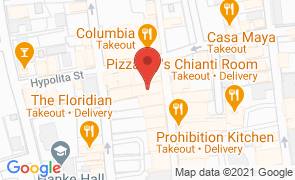 Hours
of Operation
Sun:
10:00 am - 7:00 pm

Mon - Thu:
11:00 am - 7:00 pm

Fri:
11:00 am - 9:00 pm

Sat:
10:00 am - 9:00 pm

Dazzlin' Sea Cows features eco-friendly reusable straws, accessories, and the all natural Love Tree Collection goat's milk products. The first of its kind hand sanitizing lotion made with goat's milk, the Love Tree Collection can be found in the shop and in the community at local farmers markets as well as at World Golf Village events.

Because plastic is the most harmful man made item threatening and endangering the sea turtles that  ingest this waste, the tiny shop features lots of fun reusable straws so guests can help save the oceans with a fun souvenir.

No Reviews Yet...

Be the first to Review Dazzlin' Sea Cows!




Restaurants
Near Dazzlin' Sea Cows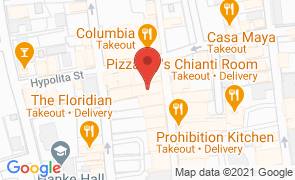 Dazzlin' Sea Cows
Located in the mall just south of the Medieval Torture Museum
106 Saint George Street, L, St. Augustine, FL, 32084
(941) 545-3847
Hours
of Operation
Sun:
10:00 am - 7:00 pm

Mon - Thu:
11:00 am - 7:00 pm

Fri:
11:00 am - 9:00 pm

Sat:
10:00 am - 9:00 pm