Rendezvous Restaurant
106 Saint George St., #H, St. Augustine, 32084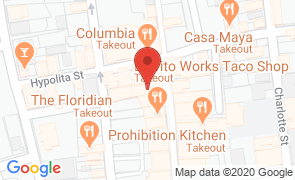 Hours
of Operation
Sun - Thu:
11:00 am - 1:00 am

Fri - Sat:
11:00 am - 2:00 am

The Redezvous is open from 11 a.m. until after midnight, seven days a week.
Rendezvous Restaurant in historic St. Augustine serves a world-class selection of imported and high-end domestic beers and a great selection of wine, as well as hamburgers, panini, salads, and deli plates.

This family-run business is the original beer pub of St. Augustine, offering over 350 bottled beers that change weekly.

Menu items include hot and cold sandwiches and salads, including the Kozmic Chicken Panini, a delicious Meatball Sub, and an awesome Greek Salad. Soups, chips and salsa are also available.

But the real star at Rendezvous is the beer. The vast beer menu lists them from the places they are from, beginning with Africa and ending with Vietnam. Patrons can take a trip around the globe by sampling the wide variety of different brews at Rendezvous Restaurant.

The Rendezvous is open from 11 a.m. until past midnight every day of the week. One can find them in St. George's Row at 106 St. George Street or enter the pub directly though the door on Spanish Street.
Things to Do
Near Rendezvous Restaurant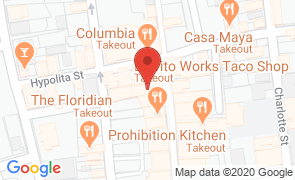 Rendezvous Restaurant
106 Saint George St., #H, St. Augustine, 32084
Hours
of Operation
Sun - Thu:
11:00 am - 1:00 am

Fri - Sat:
11:00 am - 2:00 am