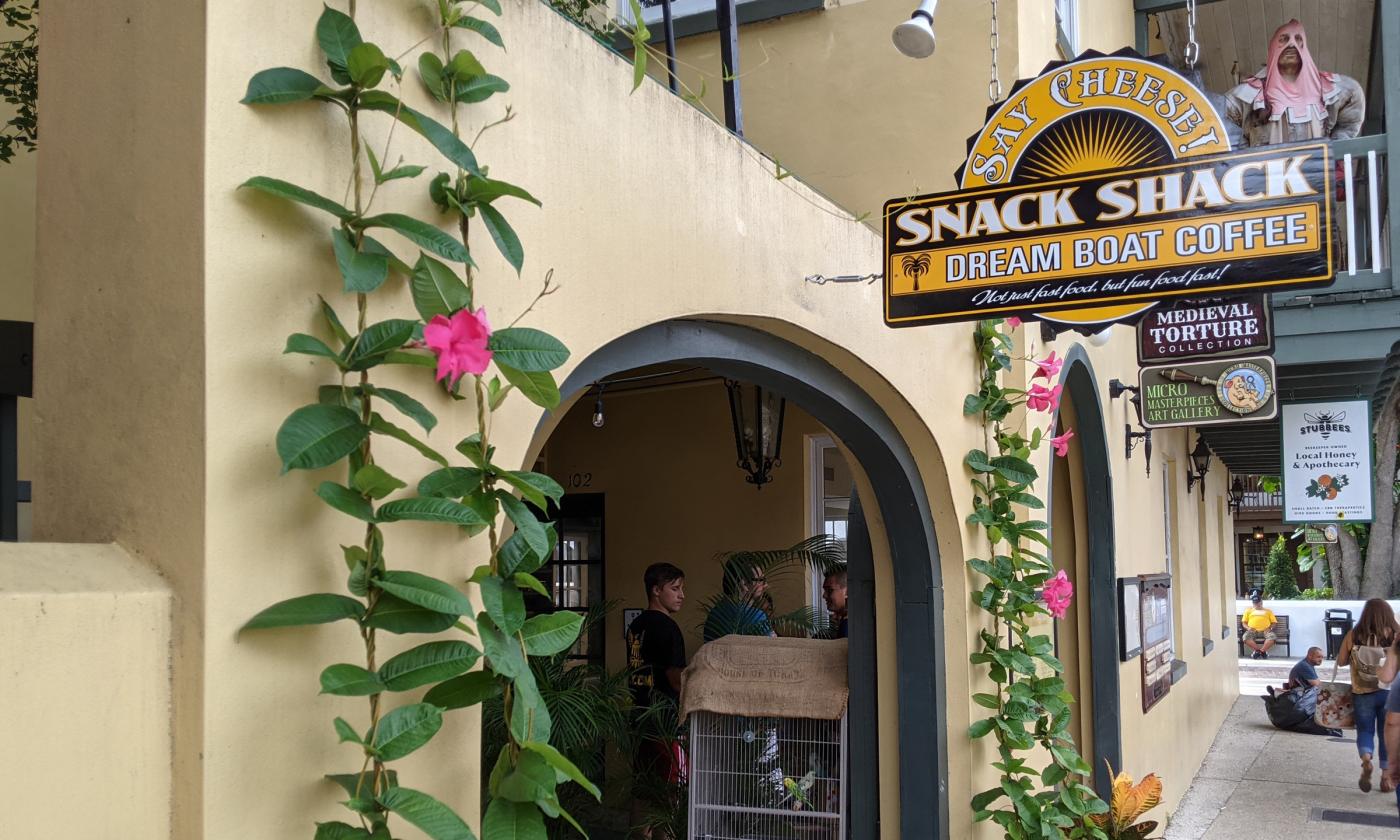 Mon - Thu:
10:00 am - 8:00 pm
Fri - Sun:
10:00 am - 9:30 pm
Located near the corner of St. George Street and Hypolita Street, Say Cheese. Dreamboat Coffee Snack Shack is a convenient snack stop for visitors strolling the historic district. This shop specializes many things covered in cheese, including French fries, baked potatoes, hot dogs, and pretzels. They also offer a variety of grilled cheese sandwiches, from the standard to a meatball melt.
Those who want to quench their thirst will find hot and iced coffee, a variety of specialty teas, and fresh lemonade at the Snack Shack. Anyone who needs a quick bite while shopping and touring can grab a bag of chips, candy, or other packaged snacks.
All meals and drinks can be packaged to go. There are a few tables in the courtyard for those who want to relax.
Mon - Thu:
10:00 am - 8:00 pm
Fri - Sun:
10:00 am - 9:30 pm