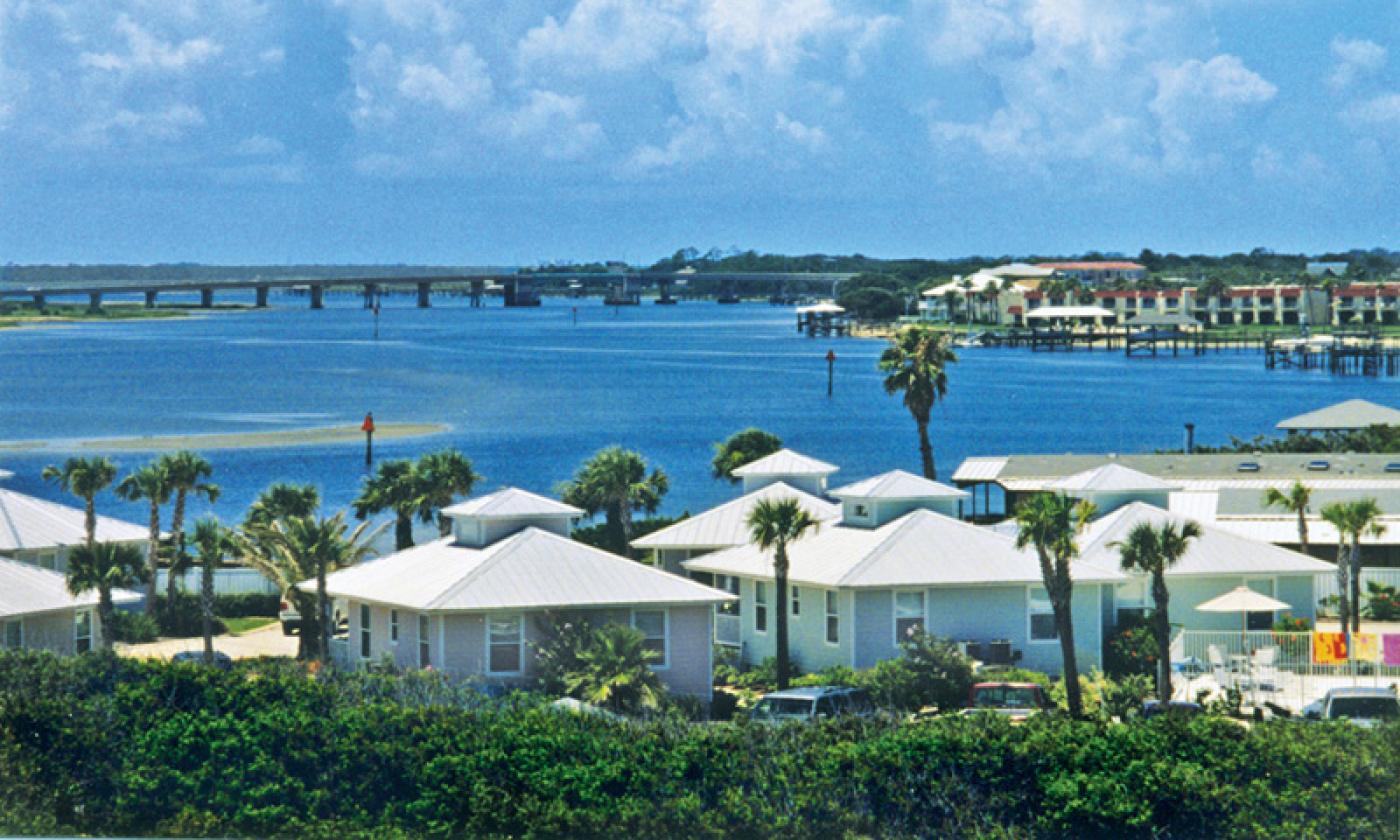 Visitors and locals have found that exploring our waterways is a "must-do" activity when in St. Augustine and, many opt to enjoy the rivers and estuaries on a small boat. Devil's Elbow rents pontoon boats, skiffs, and fishing gear to make every day on the water more fun.
Located on a crooked little inlet of the Intracoastal Waterway at Crescent Beach, the Devil's Elbow Fishing Resort is a favorite place to stay for visiting fishermen and water sports enthusiasts. In addition to serving their resort guests, Devil's Elbow can get families and couples out on the water.
Renting a pontoon boat can offer the best option for a fun family adventure, with a day that includes sightseeing and exploring the waterways, stopping by a sandbar where everyone can swim and walk the shoreline, and even fishing for dinner from the deck. For those so inclined, Devil's Elbow can rent the fishing gear along with the boat. 
Smaller parties of two or three people may enjoy renting a 16' Carolina Skiff for sightseeing and fishing. Those with little experience on the water can let a licensed captain take the helm, while the guests sit back and enjoy the view or fish.
For rentals of pontoon boats, skiffs, and fishing gear, call Devil's Elbow at (904) 471-0398.