Windjammer Condominiums
Next to Tradewinds Condominium
7780 A1A South, St. Augustine, FL, 32080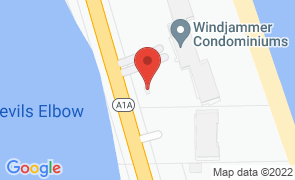 Hours
of Operation
Sun:
Closed

Mon:
8:00 am - 4:00 pm

Tue:
8:00 am - 5:00 pm

Wed:
9:00 am - 5:00 pm

Thu:
8:00 am - 5:00 pm

Fri:
9:00 am - 4:00 pm

Sat:
Closed

Located a short drive away from St. Augustine's historic downtown, Windjammer Condominiums in Crescent Beach, have two- and three-bedroom vacation rental condos, fully furnished, with everything visitors need for an enjoyable and relaxing vacation. 

With views of the ocean and the Intracoastal Waterway, there is also fishing from a private dock, swimming in the pool, sunbathing on St. Augustine's white beaches, and playing tennis on the private courts.

 

No Reviews Yet...

Be the first to Review Windjammer Condominiums!




Restaurants
Near Windjammer Condominiums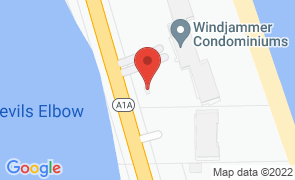 Windjammer Condominiums
Next to Tradewinds Condominium
7780 A1A South, St. Augustine, FL, 32080
Hours
of Operation
Sun:
Closed

Mon:
8:00 am - 4:00 pm

Tue:
8:00 am - 5:00 pm

Wed:
9:00 am - 5:00 pm

Thu:
8:00 am - 5:00 pm

Fri:
9:00 am - 4:00 pm

Sat:
Closed