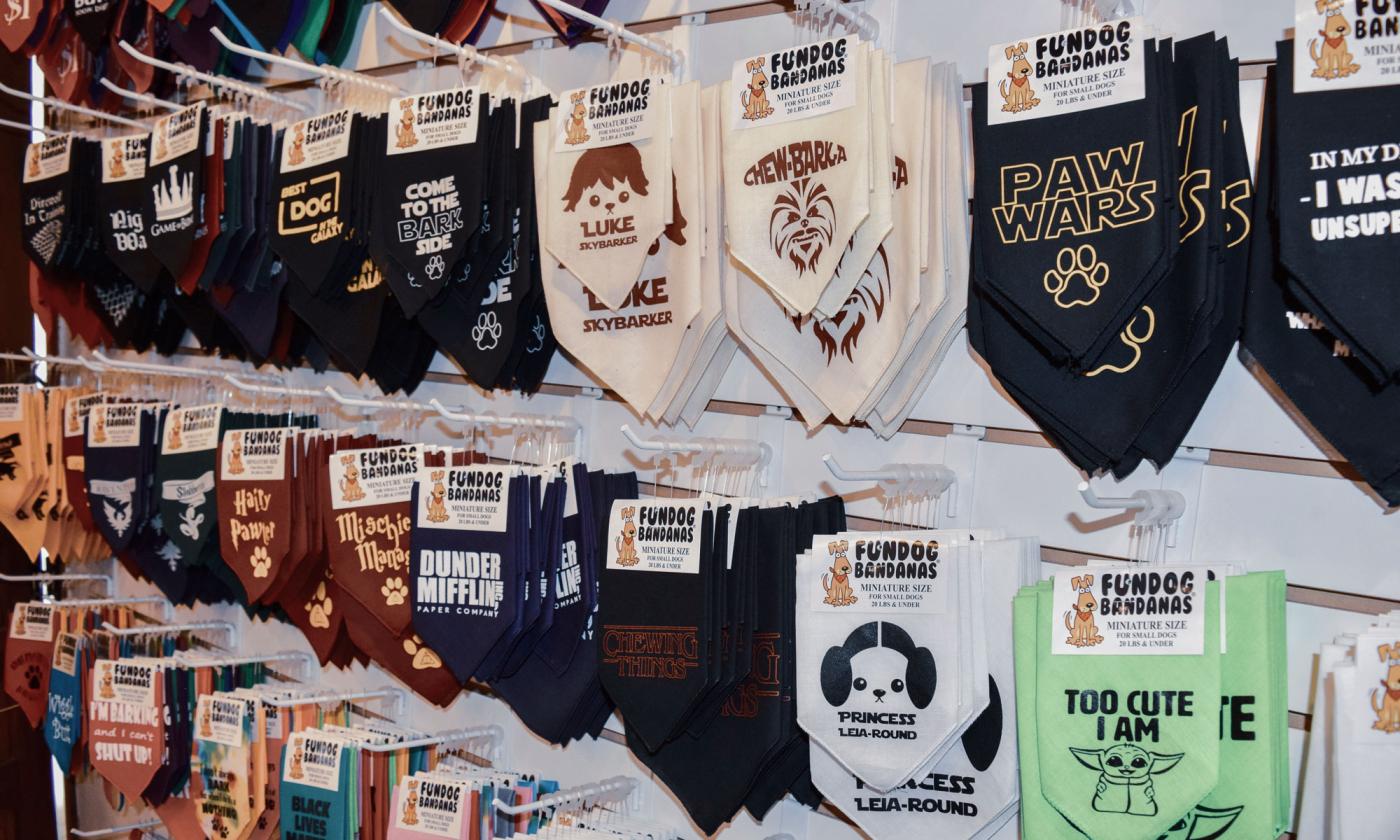 Currently closed.
Mon - Fri:
10:00 am - 7:00 pm
Sat - Sun:
10:00 am - 9:00 pm
The Faux Paws shop on St. George Street in downtown St. Augustine has "everything you want for your pet but nothing you need." Offering pet beds, plush toys, costumes, wigs, door mats that say a lot more than just "welcome," and much more, Faux Paws is the place for dog lovers to indulge their darlings to their heart's content.
This is where shoppers can find a duck-billed muzzle for their Australian Shepherd, a Toilet Water Dish for their favorite hound, and Humongous Lips for more serious dogs, as well as plenty of treats that can help the dogs forgive them for buying all the above.
For more information call (407) 494-3256, or stop by the Faux Paws shop at 97 St. George Street in St. Augustine's historic district.
Currently closed.
Mon - Fri:
10:00 am - 7:00 pm
Sat - Sun:
10:00 am - 9:00 pm