Florida Cracker Cafe
Just north of Hypolita Street
81 St. George St., St. Augustine, 32084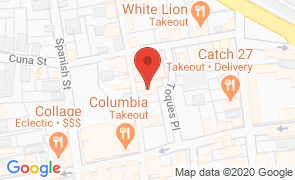 Hours
of Operation
Sun:
11:00 am - 9:00 pm

Mon - Thu:
11:00 am - 4:00 pm

Fri - Sat:
11:00 am - 9:00 pm

Happy Hour: 4 pm - 7 pm
The Florida Cracker Café has been a favorite restaurant for locals and visitors of St. Augustine for over 17 years. They serve all fresh ingredients, combining local flavors and influence to create an exceptional dining experience.

Located in the heart of St. Augustine's historic district on historic St. George Street, Florida Cracker Café is conveniently to St. Augustine attractions, shops and accommodations. The Florida Cracker Café boasts a spacious garden patio for dining outdoors, as well as a contemporary indoor dining area. The outdoor area is dog-friendly.

The menu at the Florida Cracker Café includes salads, sandwiches, burgers, freshly made soups, and homemade desserts. Seafood entrees, like crab cakes, clam strips, and fried oysters, are available for both lunch and dinner. There is a kids' menu at this family-friendly restaurant, which also welcomes pets in its outdoor seating area.

The Florida Cracker Café is open from 11 a.m. to 4 p.m. Mondays through Thursdays, and from 11 a.m. to 9 p.m. on Friday, Saturday, and Sunday.
Things to Do
Near Florida Cracker Cafe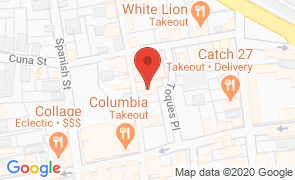 Florida Cracker Cafe
Just north of Hypolita Street
81 St. George St., St. Augustine, 32084
Hours
of Operation
Sun:
11:00 am - 9:00 pm

Mon - Thu:
11:00 am - 4:00 pm

Fri - Sat:
11:00 am - 9:00 pm