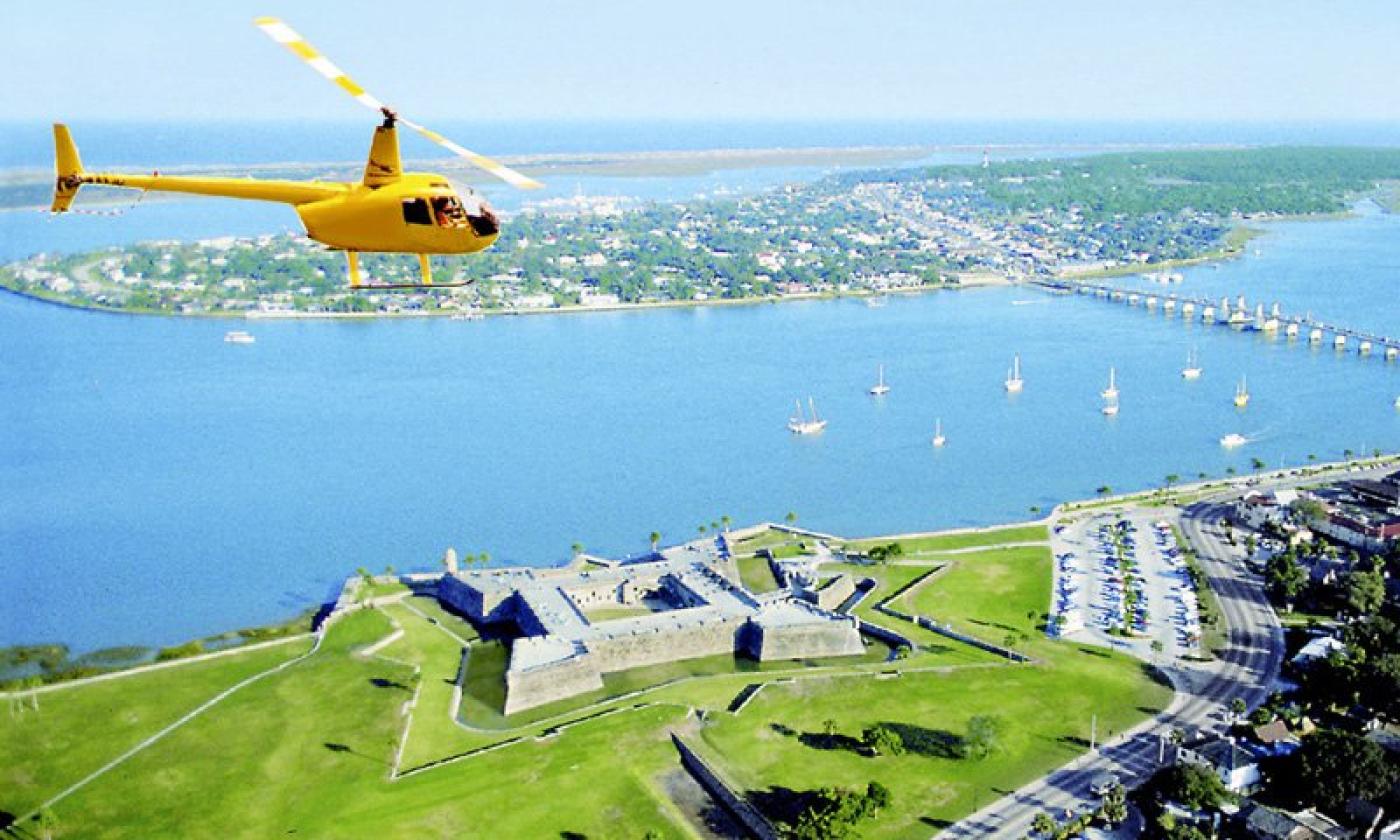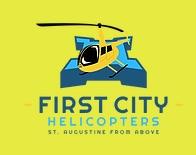 Currently open.
Mon - Sun:
9:00 am - 6:00 pm
Open 7 days a week
First City Helicopters offers visitors a scenic aerial view of St. Augustine, Florida, and its spectacular coast.
Their bright yellow helicopter, affectionally named "Bee" lifts off at St. Augustine Airport. First City Helicopters offers several tours, and custom tours may be arranged in advance. 
The shortest tour, the North Beach Tour, is perfect for the uninitiated. This 8-mile tour flies guests over the Intracoastal Waterway, around Castle Otttis, and along the coast of North Beach, before returning to the airport. This tour offers beautiful osprey-like views of the St. Augustine coastline as the pilot flies fast and low along the beach.
The most popular tour is the 17-mile Porpoise Point and Old Downtown Tour. This tour also takes off and heads east toward North Beach, and continues down the beach to Porpoise Point at the end of Vilano, before crossing the St. Augustine Inlet, flying past the St. Augustine Lighthouse, and then over historic St. Augustine.
Those who love to fly and want to see all of St. Augustine by air opt for the Fort Matanzas and Old Downtown Tour.  This trip also first heads east to North Beach and then turns south to fly over 17 miles of beaches from Vilano to Fort Matanzas, before turning north and flying over the Intracoastal Waterway to the City of St. Augustine. There, guests will enjoy viewing St. Augustine's iconic structures from the air, including the Castillo de San Marcos, the Bridge of Lions, and Flagler College.
These bird's eye tours of St. Augustine range from eight miles to more than 40, and prices will vary accordingly. All ages are welcome, but children under the age of five must be accompanied by an adult.
Walk-ins and reservations are welcome on Thursday through Monday. First City Helicopters is open seven days a week.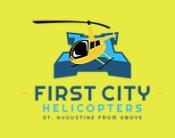 Currently open.
Mon - Sun:
9:00 am - 6:00 pm
Open 7 days a week
Have a Question?