Hangar One Bistro
Next to Atlantic Aviation.
4900 US 1 N, Suite 100, St. Augustine, 32084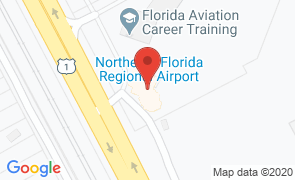 Hours
of Operation
Sun:
9:00 am - 9:00 pm

Mon - Thu:
11:00 am - 9:00 pm

Fri - Sat:
11:00 am - 10:00 pm

Not your typical airport café, Hangar One Bistro's menu is more upscale than one would expect. The sauces and special flairs are a wonderful surprise, and the lovely, airy setting overlooks the Northeast Florida Regional Airport runways.

Chef Thiago does nothing halfway, from a "handheld" which is actually a Maine Lobster to Beluga Cavair Roll, to a Sunday Brunch including  Salmon & Caviar Bagel and Avocado Caprese with Lobster.

Open for lunch, dinner and Sunday brunch, Hangar One Bistro offers farm-to-table creations, encompassing international and domestic foods, a full bar, and creative hand crafted cocktails.  Huge windows overlook the runways, where diners can see the corporate jets and State aircraft take off and land just outside their table.

No Reviews Yet...

Be the first to Review Hangar One Bistro!




Things to Do
Near Hangar One Bistro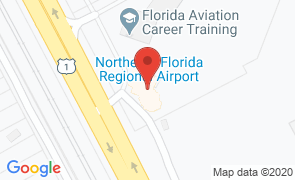 Hangar One Bistro
Next to Atlantic Aviation.
4900 US 1 N, Suite 100, St. Augustine, 32084
Hours
of Operation
Sun:
9:00 am - 9:00 pm

Mon - Thu:
11:00 am - 9:00 pm

Fri - Sat:
11:00 am - 10:00 pm