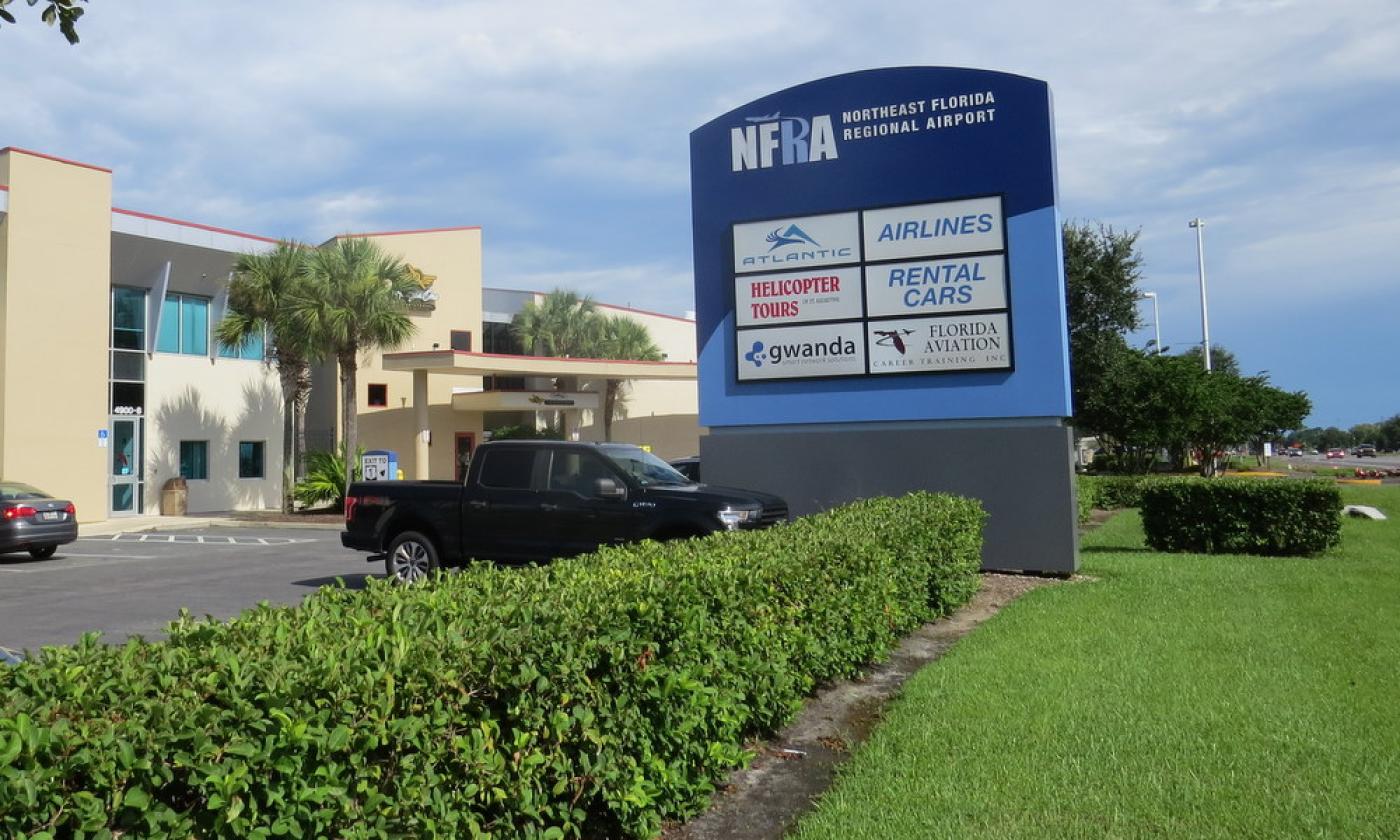 Northeast Florida Regional Airport provides a key connection point for air travel in St. Augustine and in St. Johns County.
The airport has frequent private and corporate flights, year-round. And has offered commercial flights to other U.S. locations on a seasonal basis.
Within the airport facility,  Hangar One Bistro provides dining and adult beverages in a second-story restaurant overlooking the tarmac. First City Helicopter flies from NFRA, taking passengers on tourist flights along the water and over the city. In addition, Atlantic Aviation provides services for private and corporate flights into and out of St. Augustine.