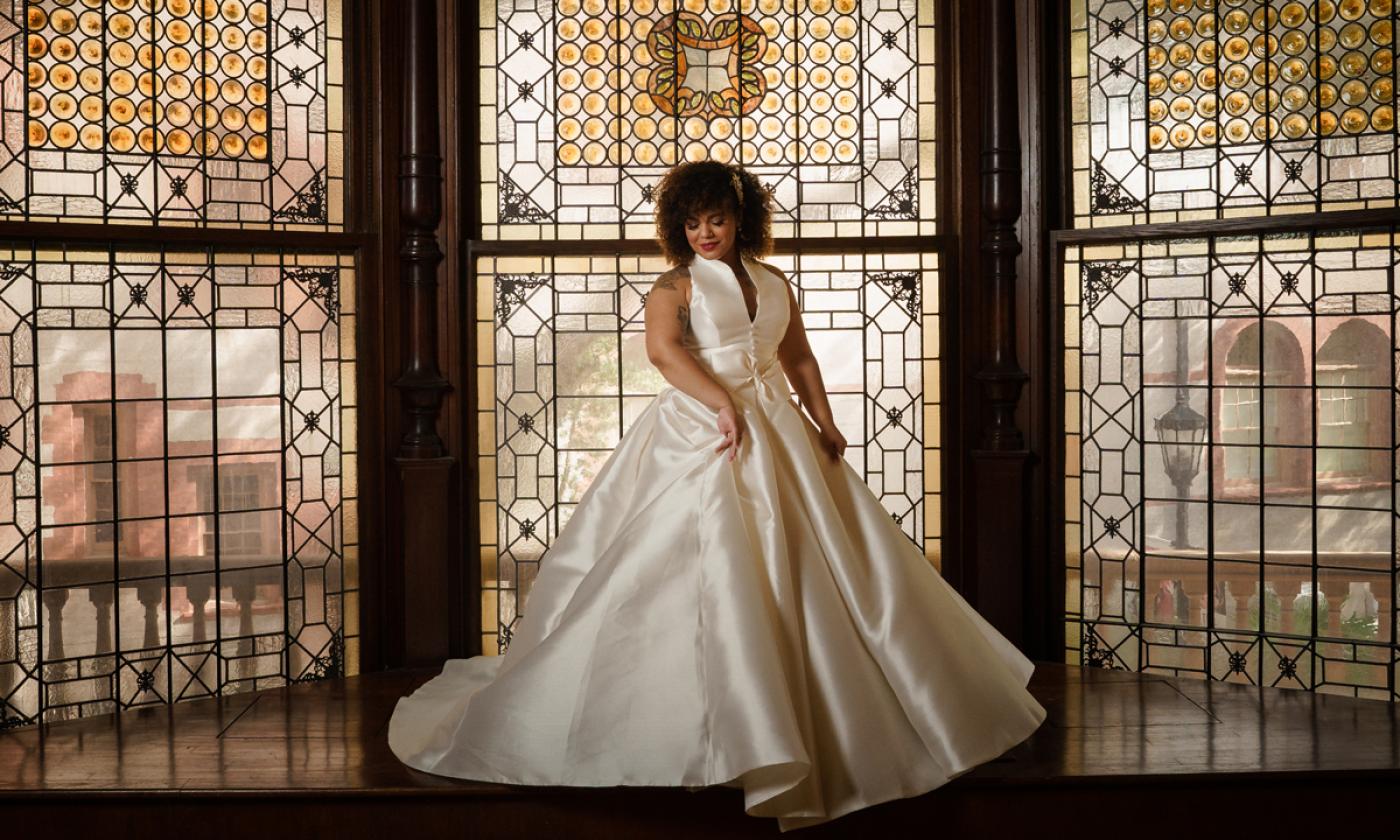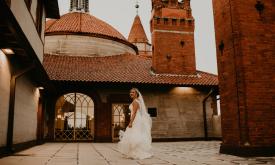 Flagler College provides a picturesque backdrop for a wedding, reception, photos, and private parties.  Couples can tie the knot in the historic Ponce de Leon Hotel, built by Henry Flagler in the late 1800s. Several spaces are available on the campus for a variety of budgets and party sizes. Alumni of Flagler College get a special discounted rate for venue rentals. A 50% deposit is required to book
Flagler College's list of approved vendors includes many local performers, DJs, caterers, and florists.
Ponce de Leon Ballroom
The Ponce de Leon Ballroom is decorated with Tiffany stained glass windows, murals by George W. Maynard, and lavishly carved wooden columns. It offers 8,990 square feet of space for a cocktail reception of up to 400 people or a dining reception for up to 300. It's the largest of the venues with high arched ceilings and hardwood floors.
Capacity: 400
Markland House
This Southern estate is furnished and has 2,452 square feet of space. The house is white with a wrap-around porch and green lawn. Markland House is listed on the National Register of Historic Places and has four rooms to provide space for private events.
Capacity: 150
Crisp-Ellert Art Museum
The art museum on Flagler campus has a spacious interior with 1,774 square feet of space to accommodate your private event. The museum is decorated with works of art and is one of the newer additions to Flagler College, for those looking for a more modern event venue.
Capacity: 125
Ponce de Leon Solarium
The newly renovated Ponce de Leon Solarium sits on the top floors of Flagler, offering a panoramic view of the city of St. Augustine. This venue has 4,367 square feet of space to accommodate a reception or party.
Capacity: 180
For more information on Flagler College events for your wedding, reception, or private gathering, call the number listed above.
Cover Photo: Rob Futrell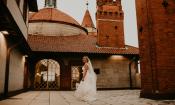 Admission | Ticket Prices
| Option | Price | Alumni |
| --- | --- | --- |
| Ballroom | $25,000 | $15,000 |
| Markland House | $7,000 | $5,000 |
| Crisp-Ellert Museum | $5,000 | $2,000 |
| Solarium | $10,000 | $8,000 |