Flower Works
510 N Ponce de Leon Blvd., St. Augustine, FL, 32084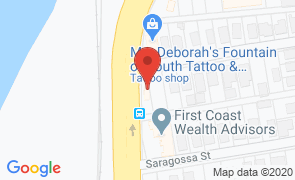 Hours
of Operation
Sun:
Closed

Mon - Fri:
9:00 am - 5:30 pm

Sat:
9:00 am - 2:00 pm

The Flower Works aesthetic focuses on the natural beauty of the flowers, creating arrangements for local homes, businesses, weddings and other events.

Located at 510 N Ponce de Leon Boulevard, The Flower Works specializes in contemporary wedding design, focusing on the natural beauty of flowers, and working to create a completely new design for every wedding.  

For any event, an anniversary, a birthday, a baby shower, or just because, flowers are always great gifts and add emphasis to already memorable occasions.
Restaurants
Near Flower Works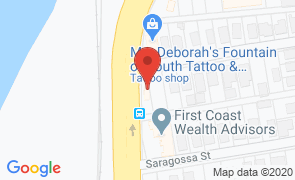 Flower Works
510 N Ponce de Leon Blvd., St. Augustine, FL, 32084
(904) 824-7806
Hours
of Operation
Sun:
Closed

Mon - Fri:
9:00 am - 5:30 pm

Sat:
9:00 am - 2:00 pm