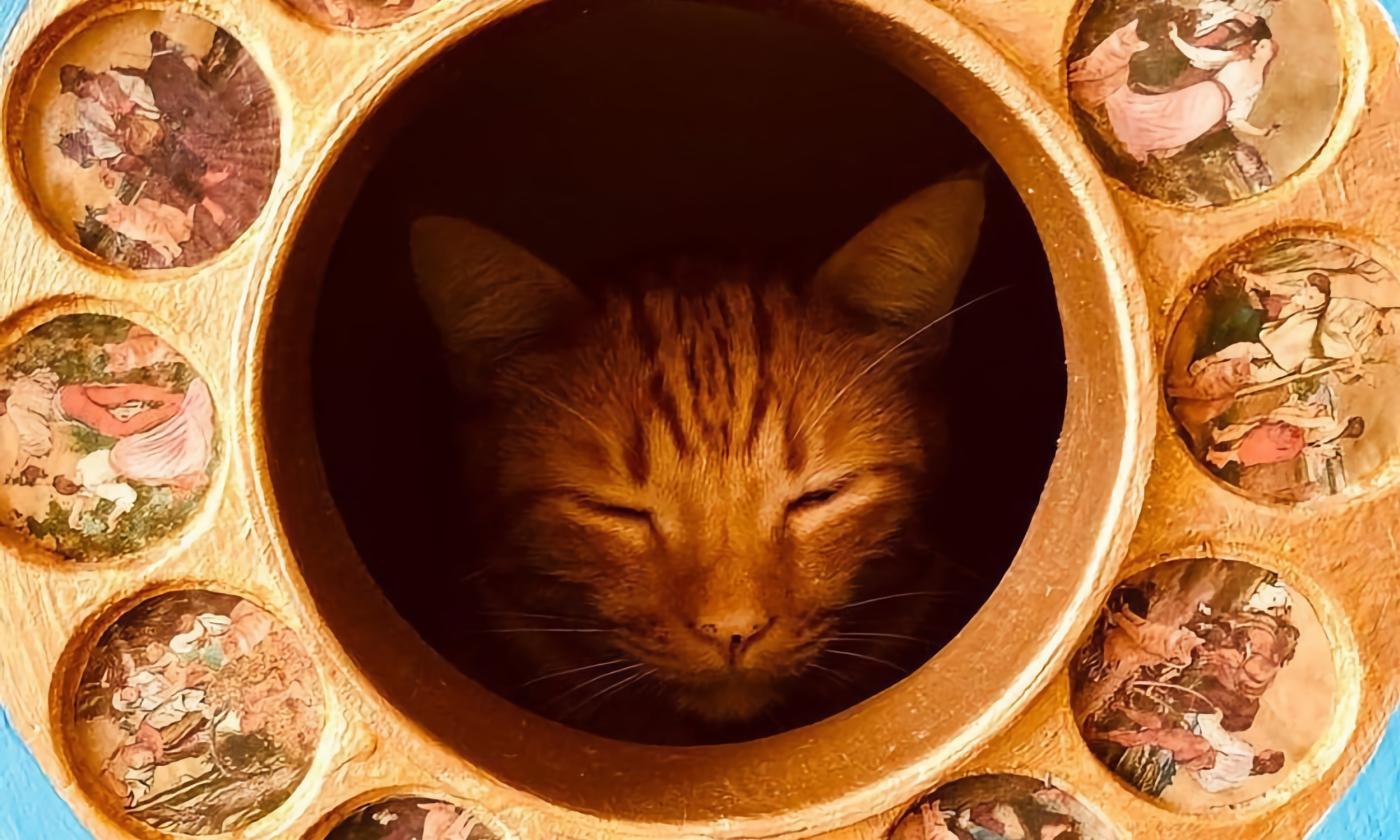 Wed - Thu:
10:00 am - 6:00 pm
Fri - Sat:
9:00 am - 8:00 pm
The Witty Whisker Cat Cafe offers coffee, wine, and other beverages, delicious human treats (think cupcakes), plus the opportunity to view or visit with furry felines. 
Every visit to the Witty Whisker Cat Cafe helps support rescued felines while they await their new forever home, and visitors can enjoy viewing or visiting with a cat (or ten) whether or not they intend to adopt.
Those who simply love to watch cats (think all those viral videos) can enjoy a lovely hot or cold drink in the cafe with a view of the cat lounge, where cats can play, sleep, and lounge in the sun while watching the world go by.
The Witty Whisker Cat Cafe also offers cat-lovers the opportunity to enter the cat lounge to visit or play with the cats of the day. At a cost of $11.00 per hour, cat-loving guests may join the cats to offer rubs, listen to their purrs, and entice them to play with the many cat toys available. Those who are seeking a new feline companion will be delighted to learn that all of these cats have been cleared for adoption and are ready for their forever home.
Those who plan to enter the cat lounge are encouraged to make reservations online at the Witty Whisker website. While walk-ins are welcome, space is limited, so making a reservation ensures there will be no waiting for the opportunity to enjoy the cats.
The Witty Whisker Cat Cafe is delighted to partner with Feline Canopy of Care, a local non-profit dedicated to finding these adorable felines permanent homes. 
Wed - Thu:
10:00 am - 6:00 pm
Fri - Sat:
9:00 am - 8:00 pm
Have a Question?