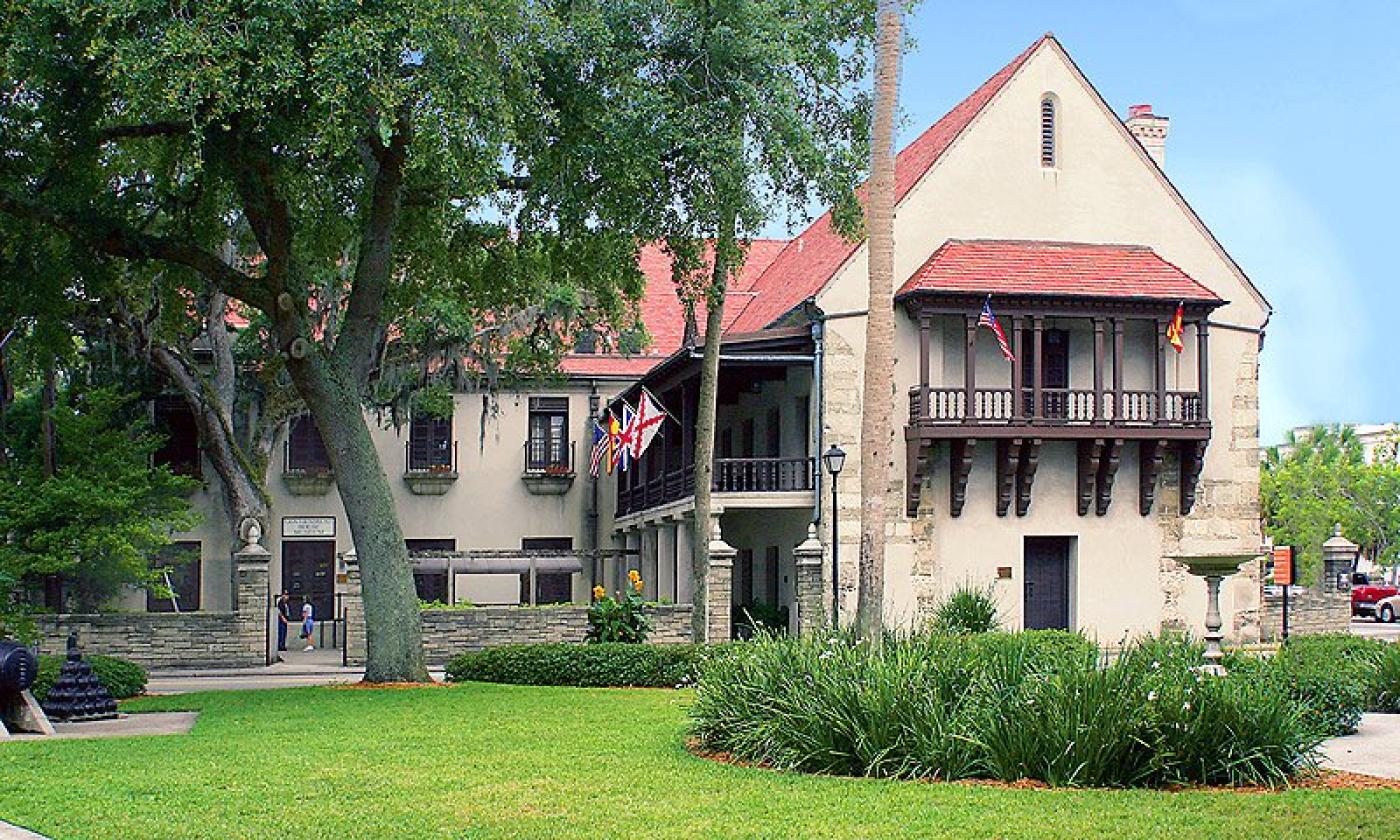 This historic site has served the city of St. Augustine since 1598. This site served as the administrative headquarters and residences for colonial governors appointed by Spain, then Britain, and then Spain again. In 1821 when Spain ceded Florida to the U.S., the Government House was used as a courthouse and briefly as the Capitol building of the new Territory of Florida. The University of Florida purchased the site several years ago and has renamed it the Governor's House Cultural Center and Museum.
Parts of the current building's coquina walls and windows are believed to date back to St. Augustine's first Spanish colonial period. This historic site and the building offers an ideal ambiance as a wedding venue. The Government House boasts a beautiful courtyard that faces the Plaza de la Constitución in the center of historic downtown. There is also a unique event space called the Sala de Montiano room inside the historic building; combined with the courtyard, the venue can accommodate up to 120 people.
Capacity: Up to 120 guests, seated or standing.
Admission | Ticket Prices
FREE