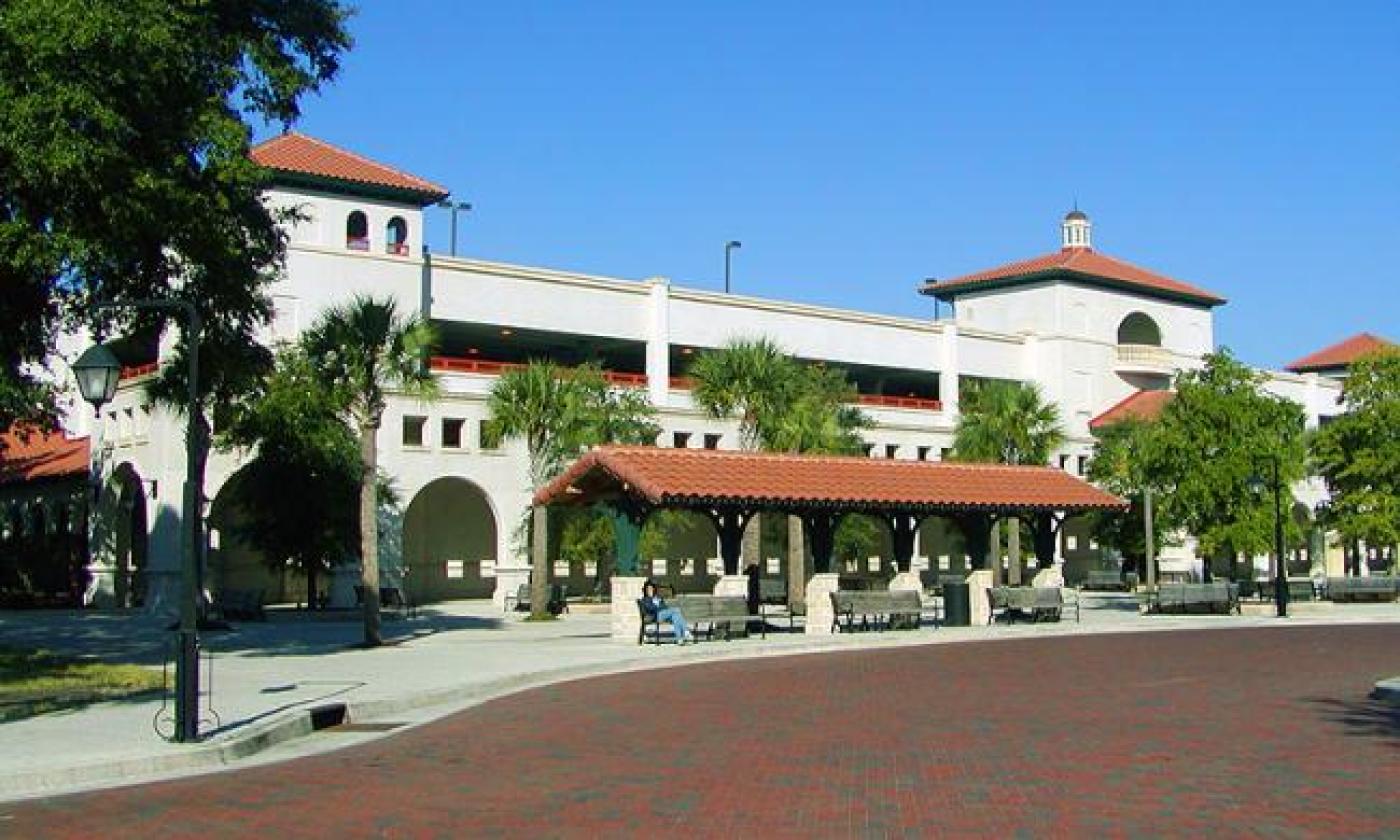 St. Augustine's Historic Downtown Parking Facility offers parking spaces for 1,200 vehicles and is conveniently located across from the Visitor Information Center just north of the main downtown pedestrian walkway of St. George Street.
The parking garage is conveniently located at 1 Cordova Street, across the courtyard from the Visitor Information Center at 10 W. Castillo Drive. This convenient location gives visitors access to St. George Street, the pedestrian walkway in the heart of the downtown district, and most of the museums, attractions, shops, and restaurants in town.
The charge is $15 per vehicle (including a motorcycle) per entry, which is good for an entire day. Handicapped spaces are available in the garage, and you do not have to pay a fee to park in a handicapped space.
The Historic Downtown Parking Facility is open from 7:00 a.m. to 9:00 p.m. daily.
Visit here for a map.
The City of St. Augustine also has a mobile parking app for both iOS and Android. Visit here for more information on the ParkStAug app.