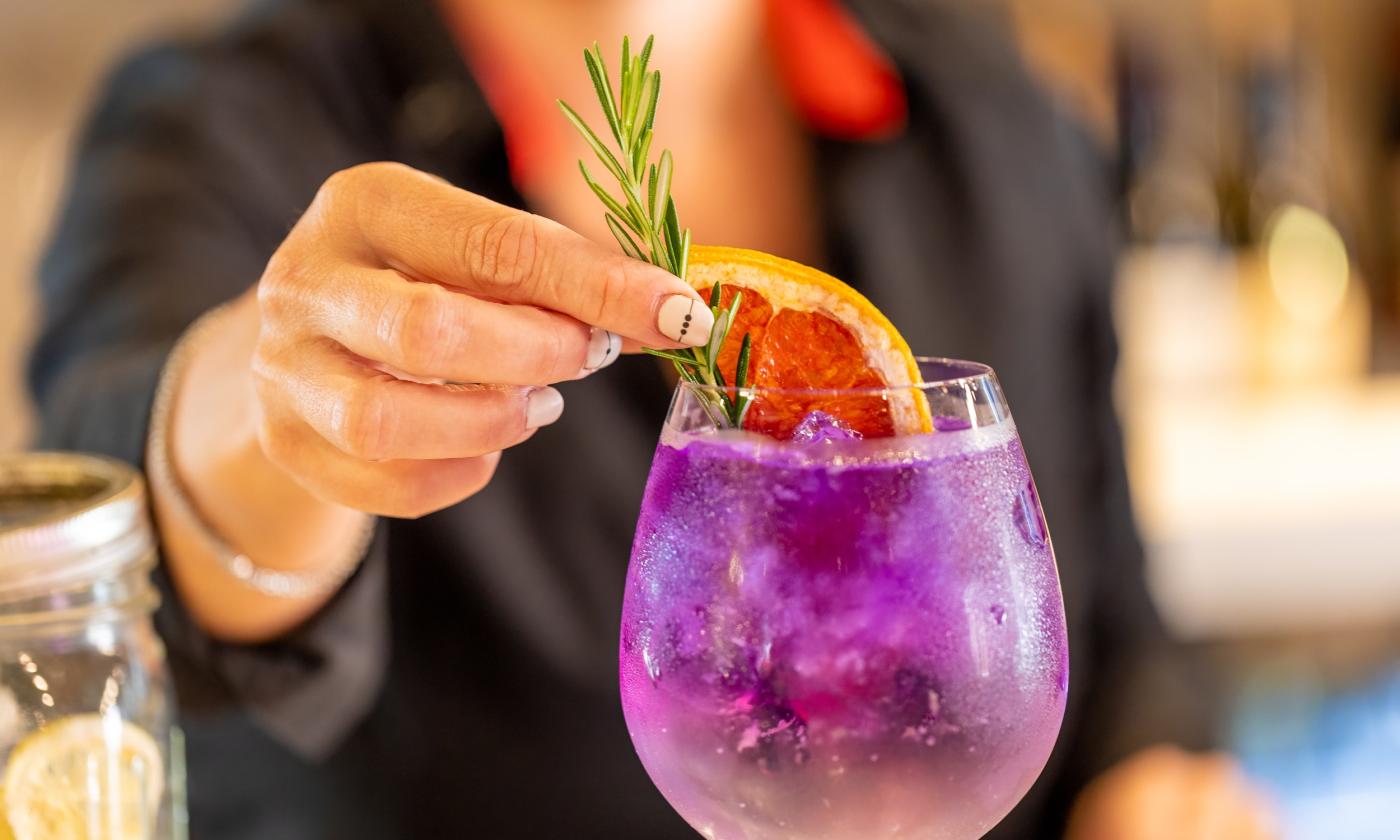 Mon - Fri:
7:00 am - 10:30 am, 4:00 pm - 10:00 pm
Sun:
7:00 am - 10:00 pm, 12:00 pm - 12:00 pm
The Castillo Craft Bar + Kitchen, located in St. Augustine's Historic District in the Renaissance Hotel,  offers upscale comfort, farm to table concepts, craft beer, and organic cocktail collections. The menu showcases contemporary Northern Florida cuisine, prepared over a wood-fire grill, while tipping a culinary hat to the numerous countries that have influenced the city of St. Augustine. Their entire restaurant team is committed to working with sustainable farms. In fact, at Castillo Craft Bar + Kitchen, there's a focus on garden to glass cocktails and drinks with a modern twist on old southern classics.
Starting with breakfast, served from 7:00 to 10:30 a.m., the options include comfort foods, indulgences, southern specialities, and items on the lighter side, all with something extra. The roasted tomato and baby spinach omelet comes with Swiss cheese; the huevos rancheros have tomato-avocado pico; and the plain or blueberry pancakes are served with real maple syrup and farm butter. 
The Castillo Craft Bar is open from 4:00 to 11:00 p.m. and the kitchen is open from 4:00 to 10:00 p.m., when they offer an "All-Day Grazing" menu with small plates and full dinners until the kitchen closes. The grazing menu changes with the season, and the smaller plates can include salads with and without protein, flatbreads, chicken wings, and an intriguing list of handhelds and sandwiches. Those who want to enjoy a full meal will find options in their winter menu that range from pasta with seafood to a whole crispy fish, and a sous vide bone-in ribeye.
Of course, the "garden to glass" cocktails at the Castillo Craft Bar + Kitchen feature old favorites prepared with updated recipes and a focus on local ingredients —from garnish and flavorings, to breweries and distilleries. The Castillo Cosmo is made with cucumber vodka, Crème de Coconut, cranberry juice, and lime juice — while their Castillo Gin and Tonic is made with Butterfly Pea Flower Gin, Fever-tree Tonic, grapefruit, and rosemary.
The Castillo Craft Bar + Kitchen was not created simply to be of convenience to hotel guests, but to be a dining and gathering place for visitors and locals to enjoy year round.
Mon - Fri:
7:00 am - 10:30 am, 4:00 pm - 10:00 pm
Sun:
7:00 am - 10:00 pm, 12:00 pm - 12:00 pm
Have a Question?