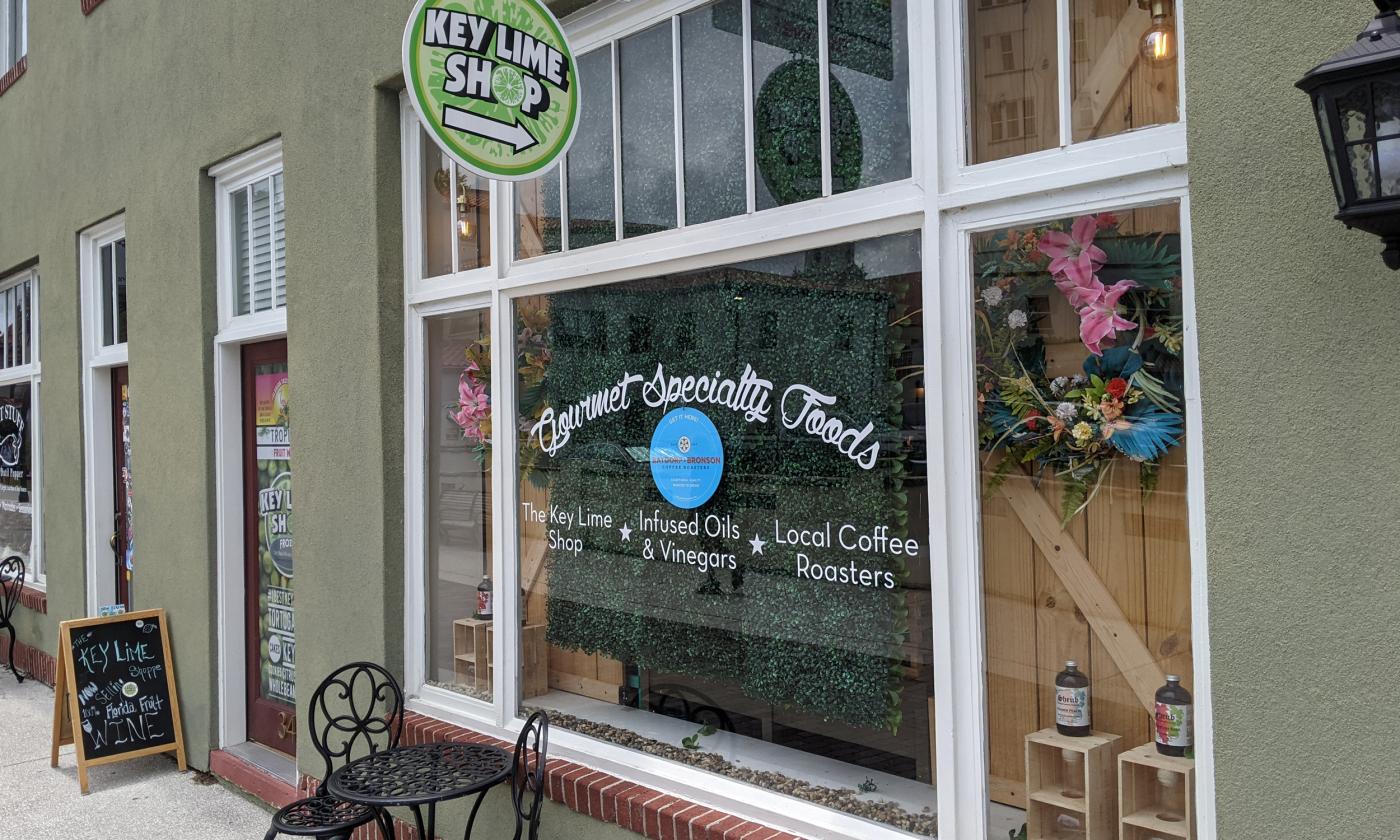 Currently closed.
Mon - Thu:
11:00 am - 6:00 pm
Fri - Sat:
11:00 am - 7:00 pm
At the Key Lime Shop, guests can find a large selection of key lime products, including Key lime juice, honey, tea, jelly, cookies, taffy, cheese balls, dessert mix, salsa, barbecue sauce, hot sauce, savory oil, mustard, seasonings, cocktail sauce, and more.
The Key Lime Shop also features specialty oils and vinegars, shrubs, and locally-roasted coffee. Whether searching for gifts, a treat to enjoy immediately, or special products to add to the kitchen, visitors will find something delicious at the Key Lime Shop.
They open at 11:00 a.m., seven days a week.
Currently closed.
Mon - Thu:
11:00 am - 6:00 pm
Fri - Sat:
11:00 am - 7:00 pm