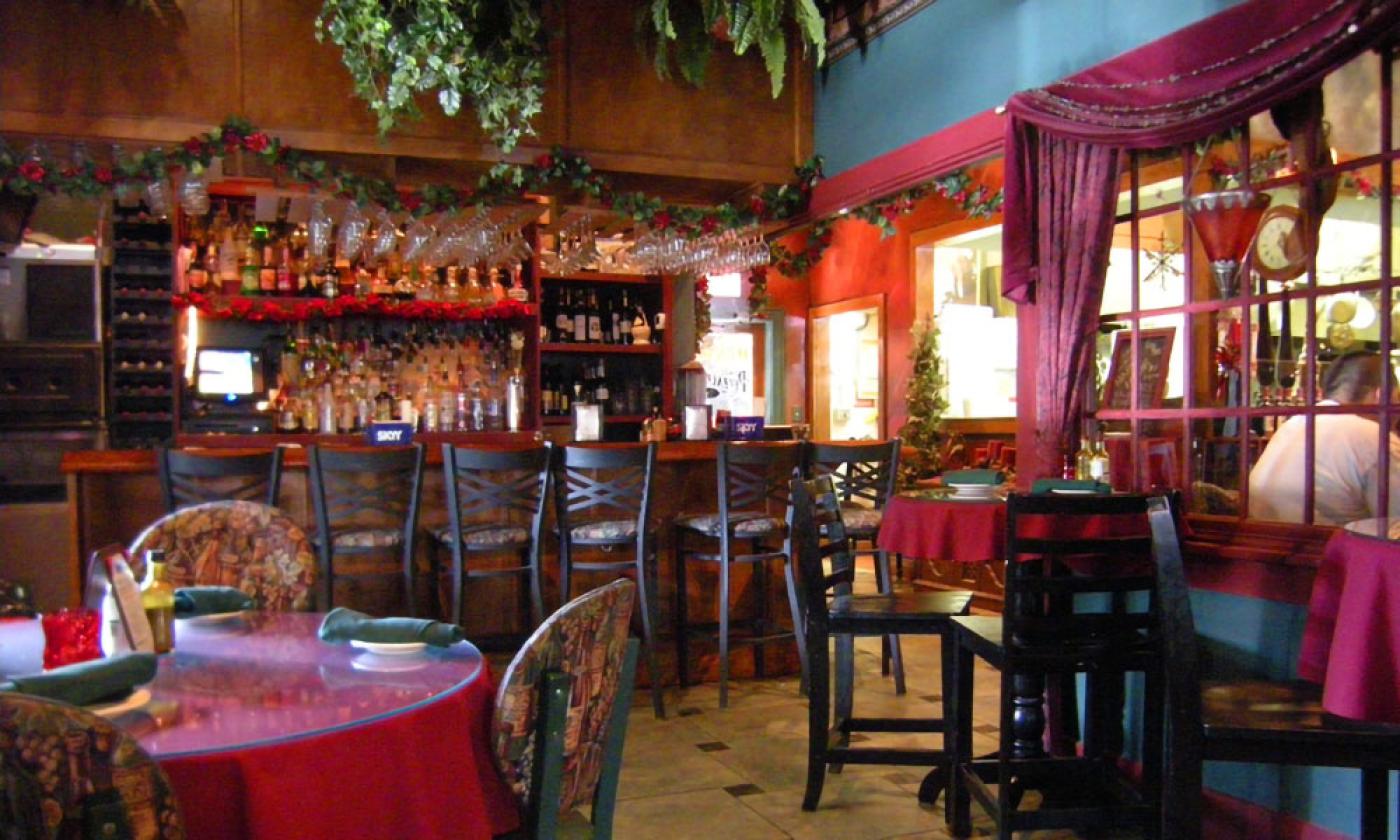 Mon - Thu:
11:30 am - 8:00 pm
A full-service Italian restaurant, Pizzalley's Chianti Room at 60 Charlotte Street provides table service in a lovely dining room area characterized by old-world charm. Guests may dine at a table or booth, at the bar overlooking the kitchen, or on their dining deck. The main entry is from Charlotte Street, but those in the know often enter Pizzalley's on St. George and walk through a long hallway to enter the restaurant from the back.
Appetizer favorites include bruschetta, calamari, crab cakes in roasted garlic and red pepper sauce, as well as Caprese and antipasto salads. Some highlights of the entrée menu are veal piccata, Italian pot roast, mixed seafood Pescatore, and a variety of pasta dishes. They also have a full bar and offer an extensive wine list. For those who simply want to enjoy a great pizza, Pizzalley's Chianti Room serves pizza in the dining room or to go. If gluten is a problem for someone at the party, they offer a 10" gluten-free pizza and many other gluten-free options.
Pizzalley's Chianti Room has seating at a small bar and dining service at a counter near the open kitchen, as well as tables and booths inside — plus tables on the deck.
Mon - Thu:
11:30 am - 8:00 pm